News Archive 2018
News Archive 2018
Exciting New BSc Degree in Medical and Health Sciences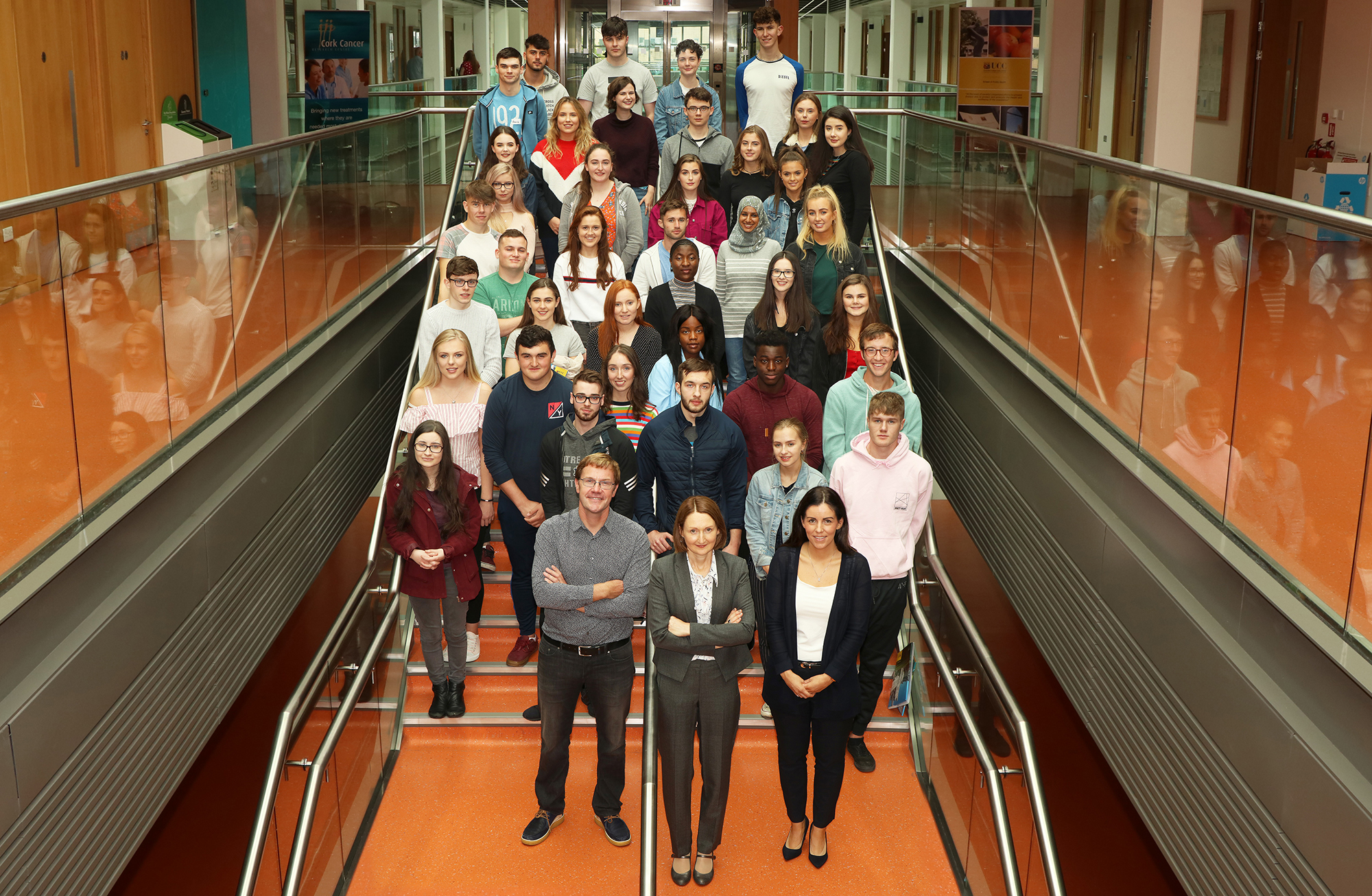 The Department of Anatomy and Neuroscience is delighted to welcome the first class of Medical and Health Science students to UCC. This innovative and exciting new degree programme was conceived and developed by a team led by Professor Aideen Sullivan, Department of Anatomy and Neuroscience.
At an event held recently in the Western Gateway building, Professor Aideen Sullivan (Programme Director) and Professor Ken O' Halloran (Head of Department of Physiology), welcomed the first BSc Medical and Health Sciences class to meet with staff from the School of Medicine, School of Public Health, School of Biochemistry & Cell Biology and School of Microbiology at a lunchtime buffet 'Meet and Greet'.
The BSc Medical and Health Sciences is a research-led course providing cutting-edge knowledge and skills in the fast-paced area of medical sciences. Students study across the spectrum of medical- and health-related disciplines, which opens up a wide range of career opportunities in medical, pharmaceutical and healthcare sectors. The course provides an in-depth scientific knowledge of the medical and health sciences, state-of-the-art research methods, and an insight into how research impacts human health and medicine. There are hands-on opportunities to undertake projects in world-class research laboratories. The BSc Medical and Health Sciences is taught by academics who are research leaders in the medical and translational sciences.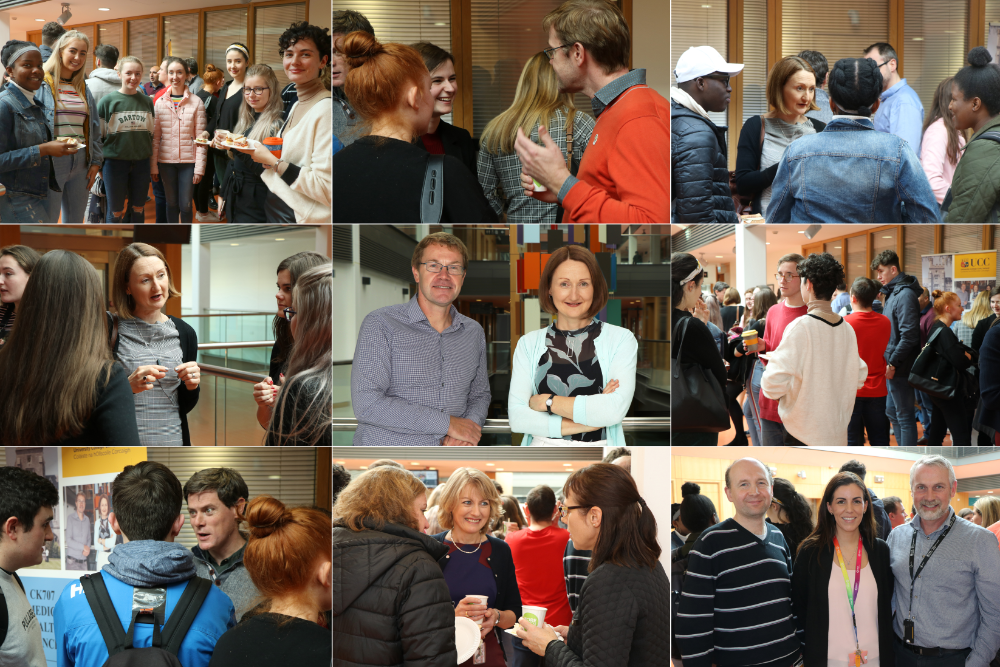 Staff and students chatting at the Medical and Health Sciences Meet and Greet in WGB.
The BSc Medical and Health Sciences opens up many career opportunities in Ireland and further afield in the medical, biosciences and health sciences arena. Graduates have a solid foundation to pursue Masters and Doctoral studies in a wide range of medical sciences areas, PhD research leading to careers in medical research, and for graduate entry to study Medicine, Physiotherapy, Audiology, Public Health, Occupational Health, Occupational Therapy and Speech & Language Therapy. Career prospects also include employment in the pharmaceutical, biotechnology and medical devices industries, and in health promotion, education and policy.
More details about the BSc Medical and Health Sciences degree: https://www.ucc.ie/en/ck707/
Contact: MedHealthSci@ucc.ie
Photographs B.Riedewald