News archive 2017
News archive 2017
Dr Joy Balta interviewed for Anatomy Education Podcast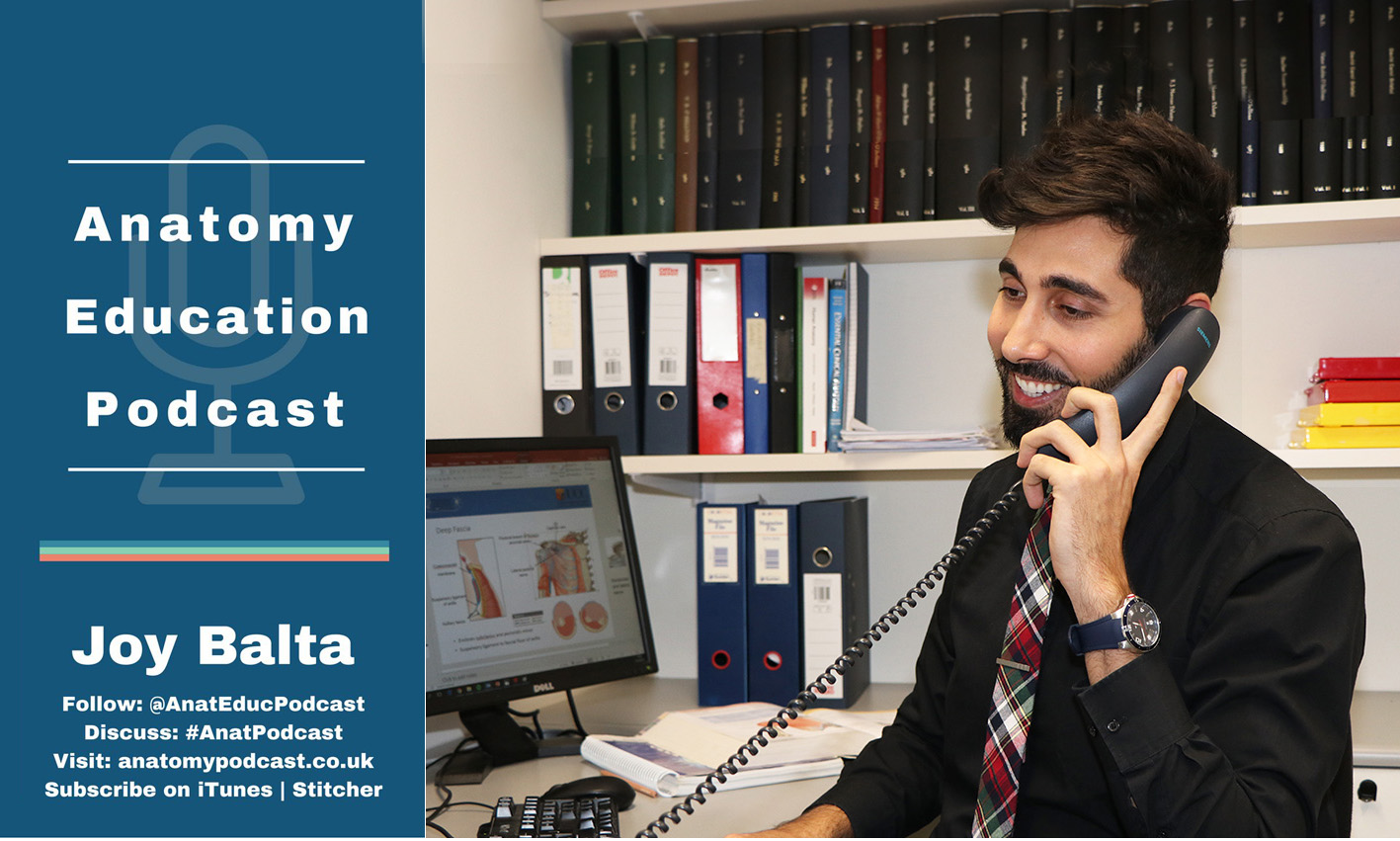 In an initiative supported by the American Association of Anatomists, Dr Joy Balta was invited by Dr. James Pickering from the University of Leeds to take part in a series of podcasts in which Anatomy teachers from around the world share their views and research in anatomical education.
Dr Balta, is Programme Coordinator of the new MSc degree in Human Anatomy which he developed over the past couple of years. The MSc degree was launched this September in the Department of Anatomy and Neuroscience UCC, and Dr Balta is busy with its first intake of students.
In his podcast Dr Balta chats with Dr Pickering about his career path to date, his experience in anatomy teaching, his views on different teaching methods and his recent publication on the use of cadavers in medical education.
Link here to the podcast website: http://anatomypodcast.co.uk/episodes/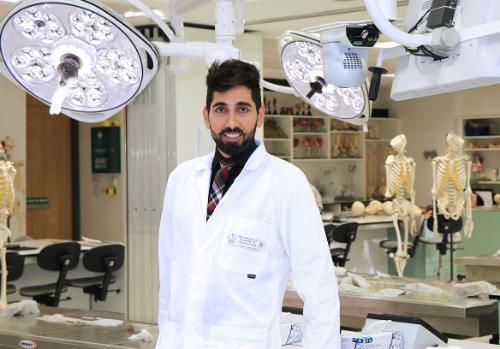 Dr Balta in the Department of Anatomy FLAME Laboratory.
Links to the publications discussed: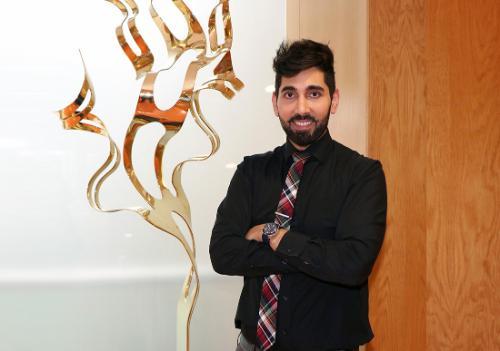 Dr Balta standing beside the 'Flame' sculpture, discussed in the podcast. This is a specially commissioned sculpture by the artist Alexandra Wejchert which remembers the generosity of donors. It is an abstract piece in the form of a flame. It represents the flame of knowledge which leads to the light of understanding. The FLAME laboratory takes its name from from this special commerative piece, FLAME; Facility for Learning Anatomy Morphology and Embryology.
Link to Masters in Human Anatomy in University College Cork: MSc in Human Anatomy
Twitter:@JoyBalta Discuss:#AnatPodcast Follow:@AnatEducPodcast Visit:anatomypodcast.co.uk
(Photos B.Riedewald)