News archive 2017
News archive 2017
BSc Neuroscience Class 2017 - A Step Ahead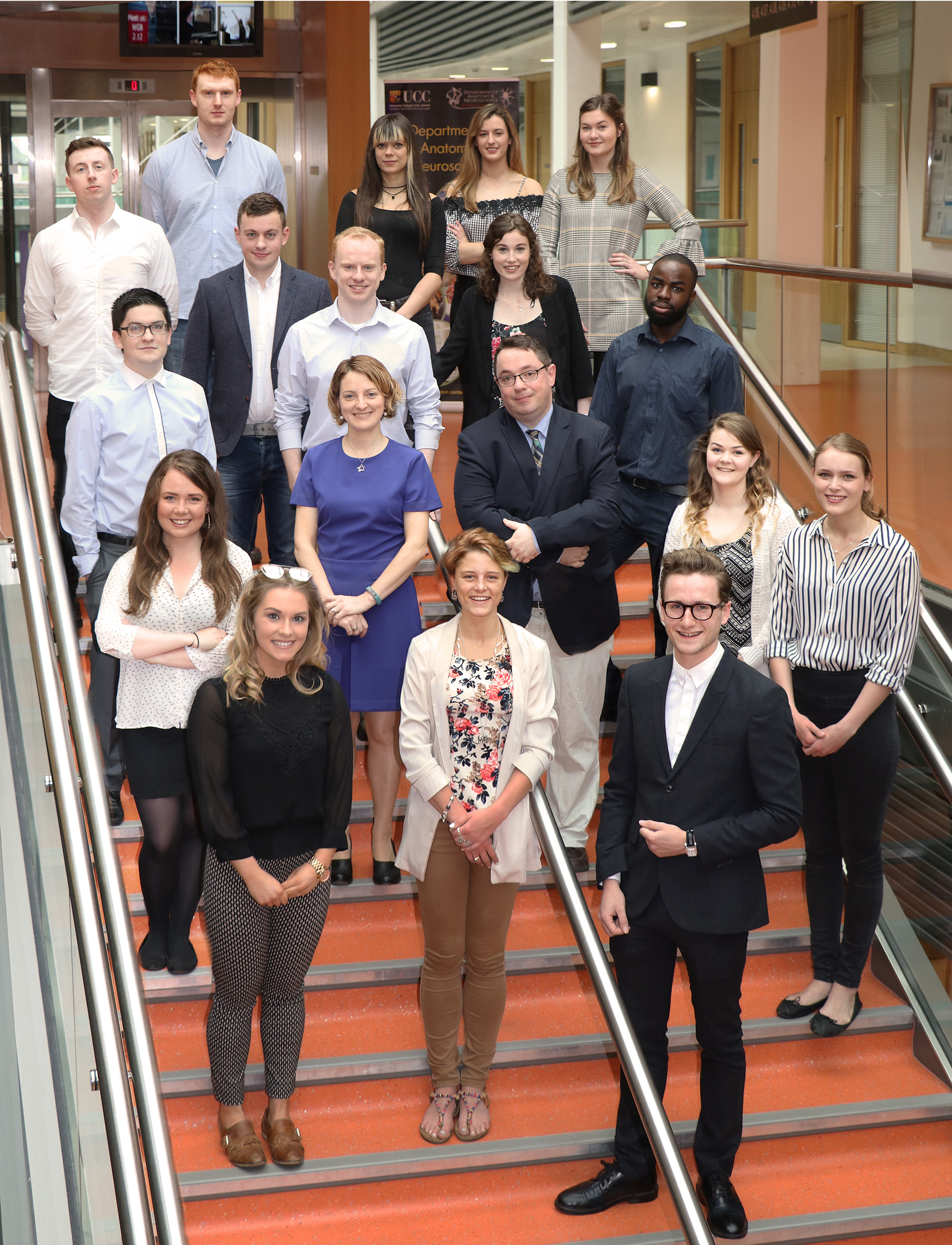 Congratulations to the Neuroscience class of 2017 who have now competed their undergraduate studies in UCC and will graduate with a BSc in Neuroscience in the coming months.
The Director of BSc Neuroscience Dr Yvonne Nolan is confident that this year's class are well prepared to embark on postgraduate training by PhD or MSc for careers in medical research, for employment in in the biotechnology and pharmaceutical industries, or to pursue graduate entry training in medicine or allied health professions such as pharmacy, physiotherapy, radiography, occupational therapy and speech therapy.
The BSc Neuroscience is an interdisciplinary degree hosted by the Department of Anatomy and Neuroscience. Teaching is research-led by active neuroscience researchers with a strong emphasis on the development of analytical and research skills. Neuroscience is one of the most rapidly-expanding fields in biological science thus the programme has a well-established record of graduate employment in a wide range of academic and industrial settings.
Photo B.Riedewald