News 2023
News 2023
Joint Doctorates in Microbial Biotechnology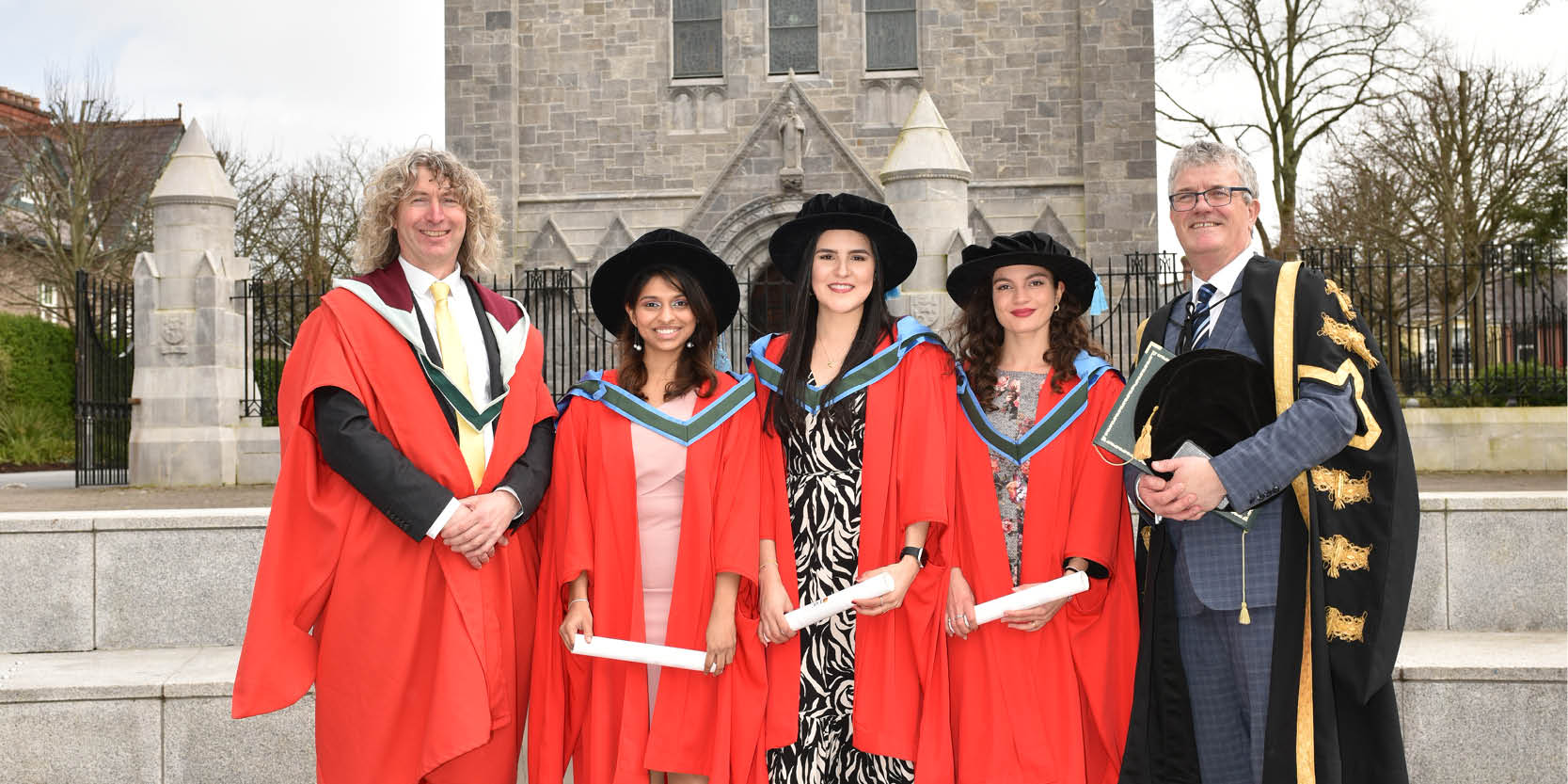 The recent PhD conferrings were particularly special for three students who graduated with Joint Doctorates in Microbial Biotechnology from UCC and a European partner university.
Angela Coral Medina (Colombia), Pooja Jayaprakash (India) and Lorena Donzella (Italy) are international students recruited to the YEASTDOC Joint Doctoral Network, funded via a European Union Marie Sklodowska-Curie Action (MSCA) project co-ordinated by Prof John Morrissey, School of Microbiology.
These students were jointly registered and co-supervised by academic staff at UCC and L' Institut Agro Montpellier, France (Angela), University of Minho, Portugal (Lorena), and University of Milan, Bicocca (Pooja). The PhD projects carried out by the three students focused on the development of yeast for sustainable applications in the beverage and biotechnology sectors.
MSCA training programmes are very prestigious and UCC was honoured to lead this programme which trained 12 PhD students across six different European sites in Ireland, England, Germany, Portugal, France and Italy. The joint supervision and training that was enabled by this network of excellence provided the students with an unparalleled experience, including the opportunity to spend a period on placement with an industrial partner.
Although, the conferrings marked the end of this part of their career journey for these three new Doctors, it is the start of the next phase of their careers. All three will remain in the Cork area – Angela is now employed by Irish Distillers in Midelton, Pooja is a research scientist at the UCC spin out EIRNA Bio, and Lorena is pursuing post-doctoral research jointly with UCC and the Carbery Group.