News 2022
News 2022
UCC honours Ireland's first female botanist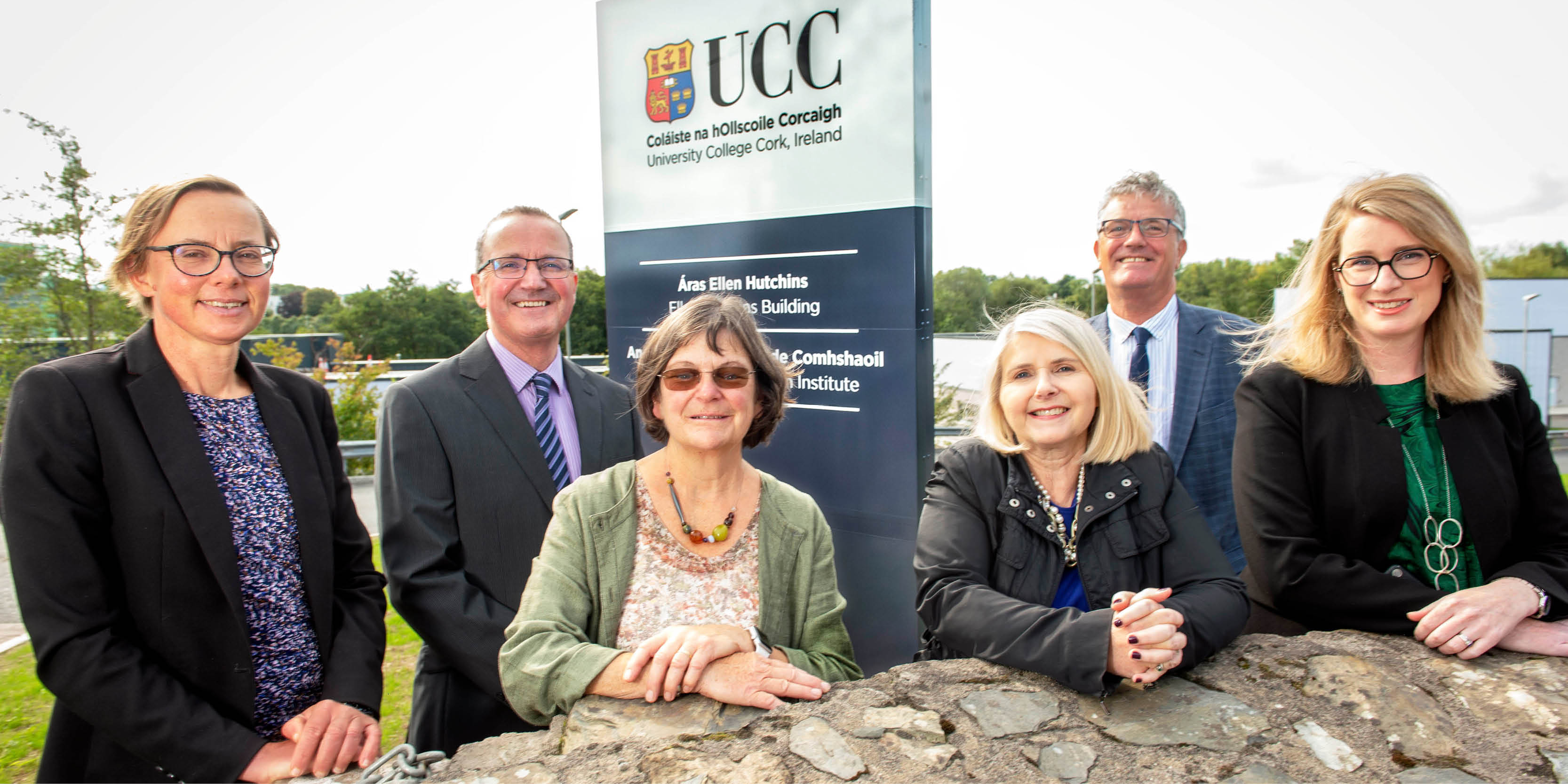 UCC has renamed its Environmental Research Institute's Lee Road Building in honour of the pioneering botanist and Cork woman Ellen Hutchins.
Widely recognised as Ireland's first female botanist, Ellen Hutchins overcame a series of challenges in her personal life to identify several previously unknown species of plants, in and around her native Bantry Bay.
Between 1805 and 1813, in Ballylickey on the shores of Bantry Bay, Ellen Hutchins applied herself to the study of a particularly difficult branch of botany - the non-flowering plants - seaweeds, lichens, mosses and liverworts. She also produced a list of all the plants she could find in her neighbourhood, which amounted to over one thousand plants. This would be the first proper account of West Cork's Flora.
In those eight years, aged 20 to 27, Ellen Hutchins found at least 20 species that were new to science or new to Ireland, and made a significant contribution to the understanding of non-flowering plants, especially seaweeds. She also produced hundreds of exquisitely detailed watercolour drawings of seaweeds. Ellen's achievements are all the more impressive when we consider that she suffered from periods of ill-health throughout her life, and had extensive caring responsibilities at home.
Ellen had returned to Bantry from school in Dublin to care for her ailing mother and a disabled brother. Ellen herself died young, just before her 30th birthday. Her legacy includes ten plants which have been named after her, such as the moss Ulota hutchinsiae (Hutchins' Pincushion), in recognition of the importance of her botanical studies.
Paying tribute following her death, Ellen's botanist friend Dawson Turner wrote that: "Botany had lost a votary as indefatigable as she was acute, and as successful as she was indefatigable."
Now Ellen Hutchins' indefatigable spirit will be immortalised in the naming of UCC's ERI building on Cork's Lee Road. The event also marks the unveiling of the Ellen Hutchins Reading Room within the ERI building, which contains archival material and artefacts such as a number of pressed modern seaweed specimens, framed silhouettes representing Ellen Hutchins and Dawson Turner, a number of books, several letters and a single drawing by Ellen.
The official naming ceremony took place on 21 September with contributions from a number of speakers including Madeline Hutchins, Ellen's great-great grandniece and an organiser of the Ellen Hutchins Festival.
Speaking about the announcement, UCC President Professor John O'Halloran said:
"We are delighted to make this announcement, and to give Ellen Hutchins the recognition her pioneering work so richly deserves. Her spirit of inquisitiveness and love for her natural environment inspires us all. While the symbolism of this honour is important, it is equally crucial that our work aspires to continue Ellen's legacy. Here at UCC we are committed to matching this through our UCC Futures and Sustainable Futures projects, which will deliver cross-disciplinary solutions to the great environmental challenges of our time."
Professor Sarah Culloty, Director of the Environmental Research Institute said:
"This is a very special day for the UCC Environmental Research Institute. By sharing in the legacy of women like Ellen Hutchins we hope we can encourage generations of UCC students to find inspiration in Ellen's remarkable story and be motivated to follow in her ambitious footsteps.
"This is the second building to be named after a female trailblazer here at UCC, with the Iris Ashley Cummins Civil Engineering Building named in February of this year. We have also celebrated four other female pioneers - Prof Mary Ryan, Dr Dora Allman, Dr Lucy Smith and Prof Aine Hyland - who now have prominent rooms named after them on campus.
"We are delighted that Ellen Hutchins will today join their ranks and we know she will also empower and inspire our UCC community."
Madeline Hutchins said:
"I am immensely proud that UCC has chosen to name its Environmental Research Institute building after my great-great-grand-aunt, Ellen Hutchins.
"The challenges she faced in overcoming illness and balancing caring responsibilities with her own interest in botany, span the centuries and are just as relevant today as they were at the time.
"I hope that UCC students and staff will be encouraged by Ellen's life and her love of nature, and strive to protect our environment for future generations," she said.
Founded in 2000, the UCC ERI in the Ellen Hutchins Building brings together over 400 researchers from 20 different scientific disciplines with expertise in the five broad research platforms of Environment, Sustainable Energy, Marine, Sustainable Agri-Food, and Sustainable Materials.
The naming of the ERI building in honour of Ellen Hutchins is the latest in a series of commemorations by UCC to recognise trail-blazing female role models.
Last February UCC announced that its Civil Engineering Building is to be named the Iris Ashley Cummins Civil Engineering Building, in honour of UCC's first female engineering graduate.
The two meeting rooms at the summit of UCC's modern Student Hub have been named after the first female physicians to graduate from the university, Dr Dora Allman and Dr Lucy E Smith.