News 2021
News 2021
WATCH: UCC researchers' journey to COP26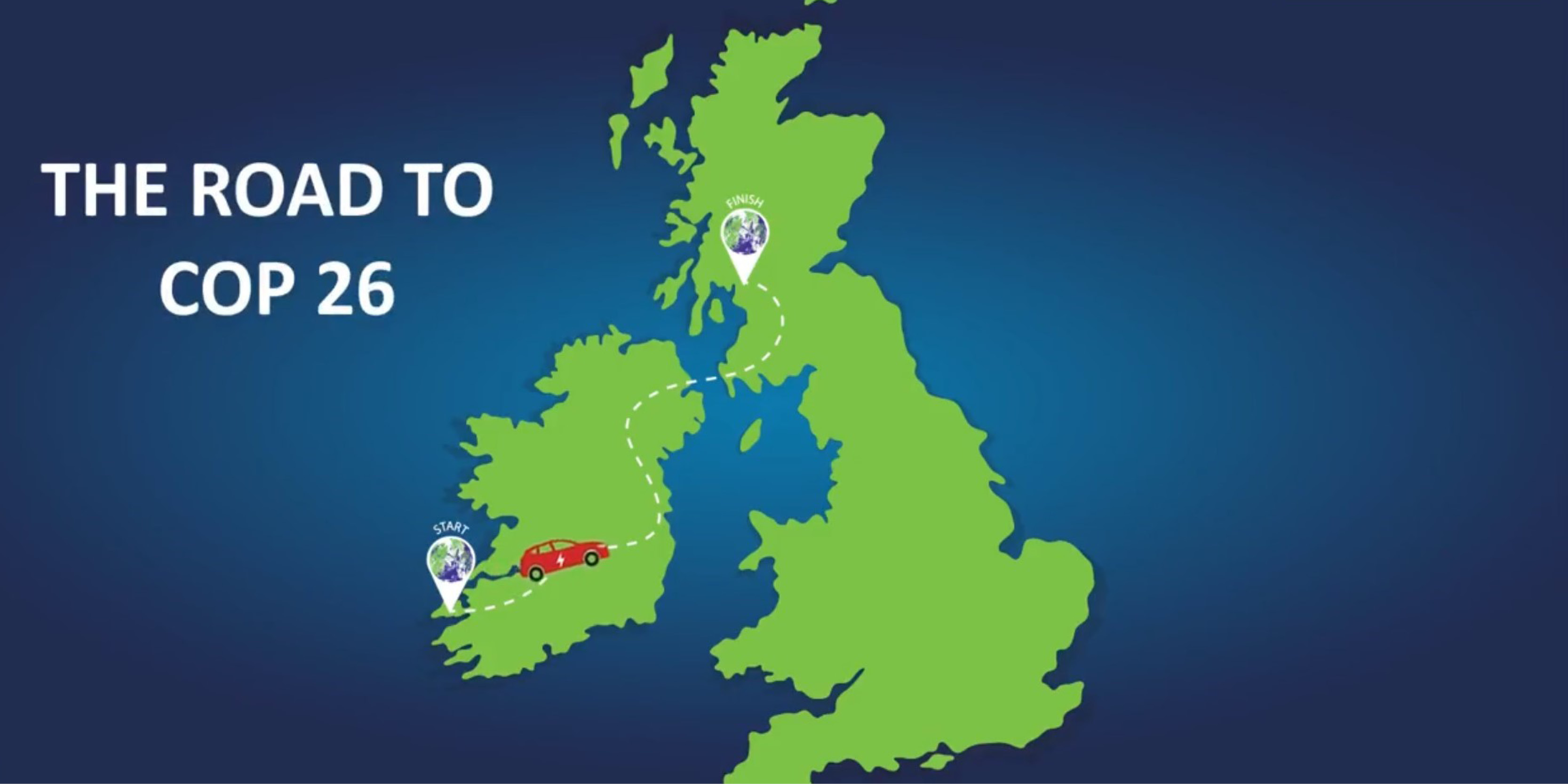 UCC, as the only Irish university with official observer status at the United Nations COP26 conference, sent a delegation of researchers and students to the global summit in Glasgow in November. The delegation made a decision to travel by boat, train and electric car rather than flying, which has a much greater carbon footprint per passenger.
The group included researchers and students from the College of Science, Engineering and Food Science, UCC. Some of the delegates travelled the 1,560km trip in an electric vehicle, which included stops at a farm in Offaly, Queens University, Belfast and a farm in Scotland, before arriving at the conference. The electric vehicle's journey to Glasgow resulted in 75% less emissions than flying. Watch some scenes from the trip in the video below:
Other delegates such as UCC Student Alicia O'Sullivan opted for public transport:
"I got a train from Cork to Dublin, one from Dublin to Belfast, a ferry from Belfast to Scotland, a bus to Glasgow, and a train to Edinburgh, where I am staying." Alicia said.
Professor Brian Ó Gallachóir, Director of MaREI (SFI Research Centre for Energy, Climate and Marine) and Professor of Energy Engineering, UCC led the group. He spoke to RTE News about the significance of UCC's involvement:
"In UCC, we are doing research on the required solutions to deliver on this political ambition. As individual countries bring increased ambitions to COP26, I'm hoping to see stronger commitments to action from Governments to match their ambitions and to deliver the necessary solutions, including from Ireland".