News 2021
News 2021
LISTEN: Wind turbine 'orchestra' performs unique music composition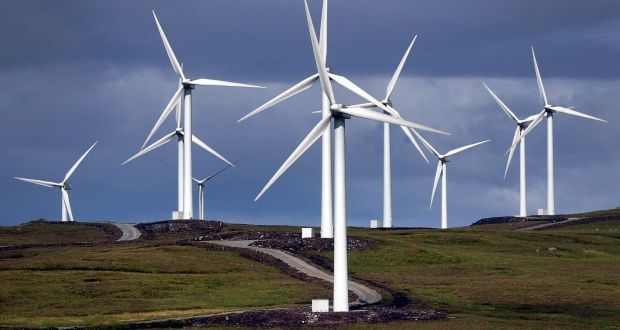 UCC engineers have ingeniously synthesised music using the energy output from 16 miniaturised wind turbines, combined with the latest advances in Internet of Things (IoT) technology and music composition rules.
The wind turbines' energy output depends on the array configuration (similar to a real orchestra with a variety of instruments), wind speed, and wind direction (which acts as the 'conductor').
The idea for the project came about after discovering that Wind Energy Ireland has listed County Cork as the largest wind energy producer in Ireland. However, Cork does not feature in the Journal of Music's top five musical counties in Ireland. These two apparently unrelated rankings became the inspiration for engineers at UCC and musicians at MTU (Munster Technological University) School of Music.
Electronic Engineers from UCC's Embedded.Systems@UCC group, collaborated with researchers from UCC's MaREI and INFANT research centres, and the MTU School of Music to pursue this innovative project. The group was supported in their endeavours by Analog Devices. The ultimate goal was to bring pride to the musicians of Cork by creating the first Irish National Wind ConductEd TurbiNe OrchesTra (INWENT).
The project has been described in two research papers, one of which was presented at the recent Irish Signals and Systems Conference. The paper entitled V2Hz: Music Composition from Wind Turbine Energy using a Finite-State Machine, authors Mark O'Sullivan (Embedded.Systems@UCC, INFANT), Bruno Srbinovski (Embedded.Systems@UCC, MaREI), Hugh McCarthy(MTU), Andrey Temko, and supervisor Emanuel Popovici (Embedded.Systems@UCC) won the second prize in the best paper award competition and will be published in the Institute of Electrical and Electronics Engineers (IEEE) Digital Library.
Listen to the composition here