News 2016
News 2016
UCC Science for All 2016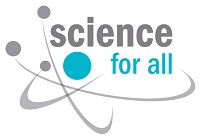 UCC Science for All 2016 - Science Communication Competition - OPEN FOR ENTRIES
UCC Science for all is a competition which encourages young scientists to communicate their research to the general public in an easily understandable manner.
The competition, now in its 12th year, is open to senior postgraduate students (not first years as you need some results to talk about!) in UCC Colleges of Science Engineering & Food Science and Medicine & Health.
All entrants will receive training in presentation skills and writing about science for the general public, which will prove invaluable for their careers.
To book your place, please email c.buckley@ucc.ie by Friday, 19th February
Informal enquiries to:
Dr Catherine Buckley Dr Karen McCarthy Ms Patricia O'Shaughnessy
APC Microbiome Institute IPIC/Tyndall National Institute College of Science Engineering & Food Science
c.buckley@ucc.ie Karen.mccarthy@tyndall.ie p.oshaughnessy@ucc.ie
UCC tel x 3362 tel 2346698 UCC tel x 3810