DPR News
DPR News
IGNITE Awards 2022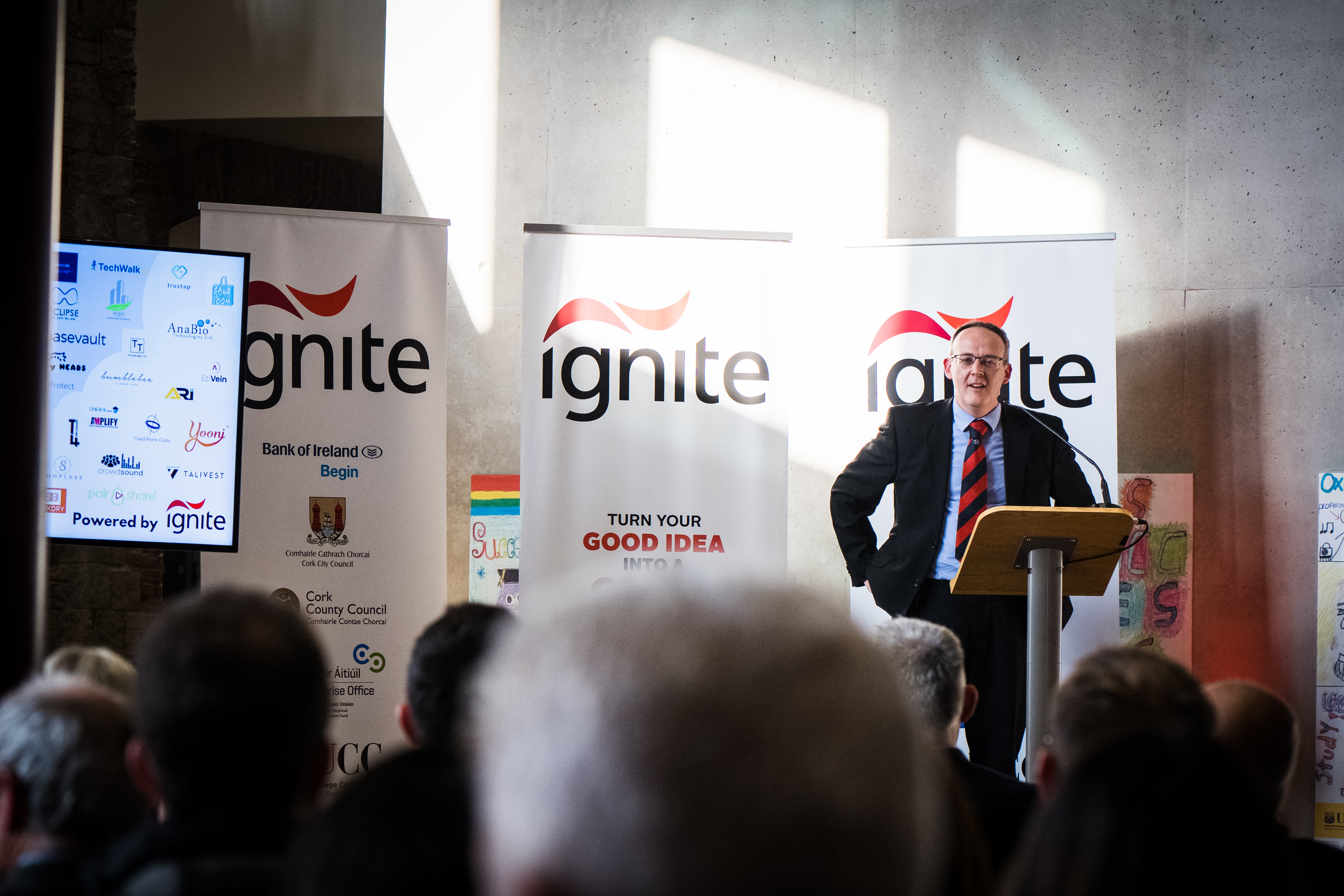 The IGNITE Graduate Business Innovation Programme Awards and Showcase, Spring 2022 were held on 28th of April, in the Hub, UCC. The Deputy President and Registrar welcomed the attendees to the event.
Under the guidance of IGNITE Programme Director, Eamon Curtin and IGNITE Programme Manager, Michelle Dorgan, IGNITE has supported 150 founders develop their start-up ideas to date. The successful start-ups have raised €18M and created 300 jobs and growing. Founders have included engineering, science, business and arts graduates from all third level institutions in the region. And they are valuable role models and pathfinders for students and recent graduates. The impact these start-ups have and the values exhibited by their founders align with other initiatives across campus such as our Green Campus Strategy, our Graduate Attributes Programme and our Quercus Talented Students Programme that awards scholarships to students for achievement in Innovation and Entrepreneurship as well as other, more traditional areas.
Professor Byrne acknowledged the valuable contribution of the IGNITE Advisory Board, chaired by Dick Lehane, the advice and guidance of IGNITE's business mentors, the support of UCC's academic and administrative staff and the important role played by local entrepreneurs and representatives of industry to make this such a successful programme. Thanks was extended to the Programme's long-term partners Bank of Ireland, Cork City Council, Cork County Council, and the three Local Enterprise Offices of Cork City, South Cork and North and West Cork.
The Awards for this, the fifteenth programme, have been allocated by a panel of distinguished judges led by Pat Healy of Bank of Ireland. IGNITE is an excellent example of what can be achieved with effective collaboration between the public and private sectors, industry and education, entrepreneurs and senior industry executives, experienced business people and recent graduates.