2020
2020
Dr. David Burns receives Charlemont Grant from The Royal Irish Academy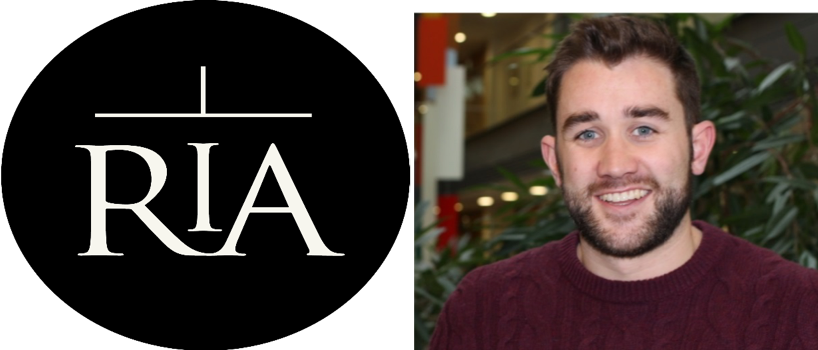 Congratulations to Dr. David Burns, Department of Physiology, for receiving the Charlemont Grant from the Royal Irish Academy.
The award is named in honour of the Academy's first president, and notable Grand Tourist, James Caulfeild, the first Earl of Charlemont (1728-99). The grant facilitates short international visits from Ireland for the conduct of primary research in any subject area.
Dr Burns' research examines nervous system control of respiratory muscles in neuromuscular disorders such as Duchenne muscular dystrophy (DMD). Respiratory system morbidity and failure is a core element of DMD, yet there remains a remarkable dearth of knowledge in respect of the neural control of breathing. Research by Burns and colleagues aims to address significant gaps in the knowledge base and deliver insight and perspective on fundamentals of neuromuscular biology with a view to the development of novel therapeutic strategies for neuromuscular disorders.
Project title: Understanding fundamental aspects of breathing in pre-clinical models of DMD: Towards the development of gene therapy strategies to restore respiratory function.
The Charlemont Grant will support research visits by Dr Burns to Duke University Medical School (North Carolina, USA) and Cincinnati Children's Hospital (Ohio, USA). At Duke University, Dr Burns will spend time at Dr Mai ElMallah's laboratory. Dr ElMallah, a research clinician and paediatric pulmonologist, examines the control of breathing and pulmonary mechanics in Amyotrophic lateral sclerosis (ALS) and Pompe disease. Dr ElMallah's group examines the impact of gene therapy and neuromodulation on respiratory insufficiency that results from neuromuscular weakness. At Cincinnati Children's Hospital, Dr Burns will visit Dr Steve Crone, an expert in neuromuscular control, and receive specialised neurophysiology training. Dr Crone's laboratory studies how neural circuits controlling motor behaviours, such as breathing, are affected by disease and injury.
For a list of all awardees click here.