2020
2020
Here come the girls! I WISH 2020

The I WISH (Inspiring Women in Stem) conference took place at Cork City Hall, 30th & 31st January, 2020.
This national conference aims to inspire, encourage and motivate young female students to pursue careers in Science, Technology, Engineering and Maths through interactive exhibitions, workshops, daily keynotes and engaging talks by women and men who have seen the opportunities for a great career in STEM.
The Department of Physiology was represented by Kimberley Stephenson and Maria Casacão (PhD Trainees), Lauren Noonan & Aoife Slyne (4th year BSc. Physiology undergraduates) and Tanya Cox & Roisin Ni Dhonnabháin (3rd year BSc. Physiology undergraduates). Over the two days, they showcased the fundamentals of cardio-respiratory physiology through fun and interactive demonstrations to provide an insight into the world of STEM to women of all ages!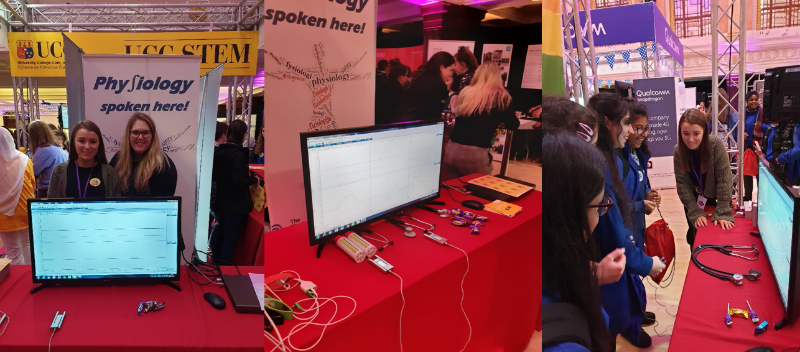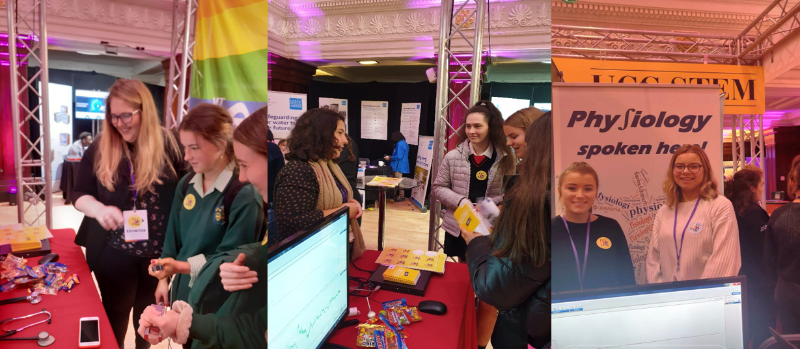 For more information on I WISH and similar upcoming events visit: http://www.iwish.ie