News and Events
News and Events
Third Edition of 'The Law of Credit and Security' by UCC School of Law's Professor Mary Donnelly Published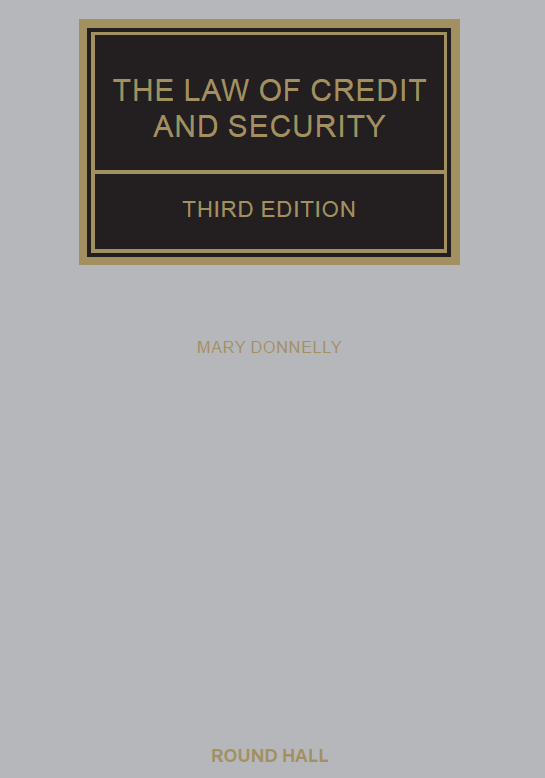 A decade on from the publication of the first edition, Round Hall have released this latest analysis of all relevant aspects of law and regulation in respect of lending, security-taking and enforcement of loans in Ireland. This edition also features contributions from the School's Dr Jonathan McCarthy and a foreword by the Chief Justice, The Honourable Mr. Justice Frank Clarke.
The third edition of 'The Law of Credit and Security' examines a different Irish landscape to the one of the initial publication in 2011. Back then, Ireland was still reeling from the impact of the financial crisis, whereas in 2021 two different and unprecedented crises – Brexit and the Covid-19 pandemic – have taken centre stage.
'The Law of Credit and Security' takes into account a wide and rapidly developing area of law. As Professor Donnelly notes in its preface, "in some respects, the legal landscape presented in this edition is profoundly changed from that in the earlier editions. In others, while there are incremental changes at a level of detail, the central legal tenets remain unaltered."
The book is a must-read for anyone seeking an up-to-date analysis on the law of credit and security in Ireland. In his foreword, the Chief Justice states that this third edition is "…arguably even more comprehensive than its predecessors, [and] demonstrates true mastery of all of the many component parts".
Speaking about the publication of the third edition, book author Professor Mary Donnelly of the UCC School of Law said:
This area of law has developed at an extraordinary pace over the past decade and many important advances have been made, including a more effective personal insolvency regime and far more advanced regulatory structures. It was a great pleasure to work with my UCC School of Law colleague Dr Jonathan McCarthy in developing the third edition of The Law of Credit and Security and I am delighted that it has finally come to fruition.
UCC School of Law's Dr Jonathan McCarthy, who is the author of chapters 10, 24 and 25 and contributed widely throughout the book, added:
It was a personal privilege for me to be able to contribute to the third edition of the foremost Irish text on this topic. Since the time of the very first edition being published in the immediate aftermath of an unprecedented financial crisis, there have certainly been many other significant legal and economic developments which needed to be comprehensively accounted for. Many congratulations to Professor Donnelly on this achievement and I am very grateful for her guidance during the work on the edition.
Orders/ enquiries for the purchase of 'The Law of Credit and to Pauline Ward: pauline.ward@thomsonreuters.com / 087 2304596