News and Events
News and Events
Blog Post: Reflections on a busy year at Oberstown Children Detention Campus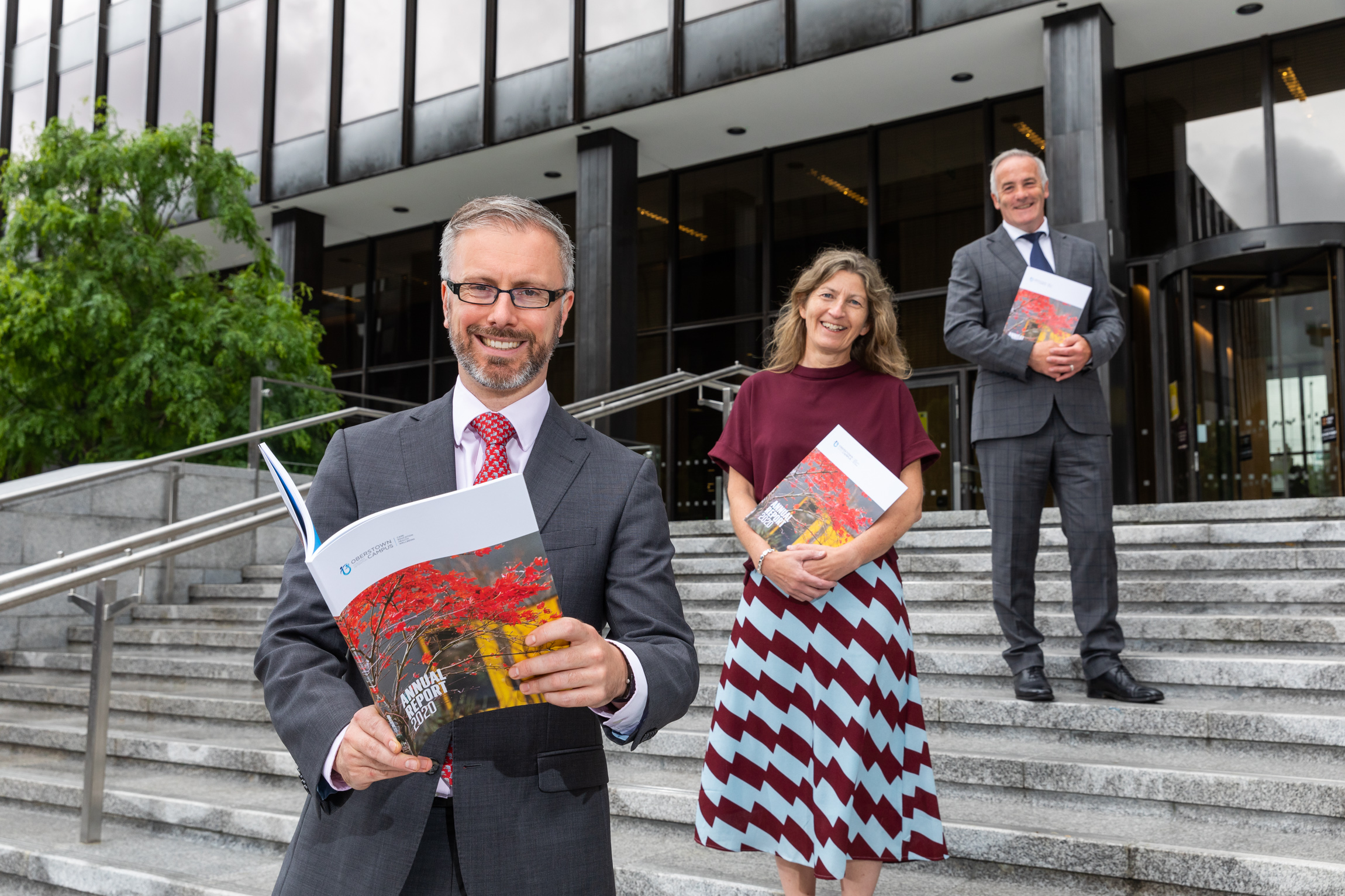 Oberstown Children Detention Campus (Oberstown) is Ireland's national facility for the detention of children under 18 years, referred by the courts on remand or detention orders. Chairperson of the Board of Management, UCC Professor of Law Ursula Kilkelly, reflects on the highlights and the challenges of a busy year in Oberstown, at the launch of the 2020 Annual Report.
In many respects, Oberstown has become a byword for change. Following a Government commitment to end the imprisonment of children under 18 years, Oberstown was established in 2016 as the single place of detention for children in Ireland, with a model of care that is child-centred. Although the last few years of change and reform brought enormous challenges, the Campus entered 2020 with new confidence and hope for the future. Perhaps because it is used to crisis and emergency planning, Oberstown responded well to the arrival of the global pandemic. Systems were established, communication rolled out and protocols agreed as to how to prevent COVID-19 coming into Oberstown and how to respond if that occurred. Primary among the concerns was to protect the health and well-being of the young people. Every effort was made to keep routines, programmes and supports in place so that the impact of the virus on their lives and on their development could be minimised. This was not always possible, however, when at times, Government-imposed restrictions meant that they missed school, in-person family visits and the interactions across the Campus that are so important for their well-being. Our Advocacy Officer was crucial to ensuring we heard regularly from young people about what it was like for them and how we could stay on top of any challenges. She also connected with families to reassure them that young people were doing ok.
Fortunately, the circumstances of COVID-19 encouraged the kind of creativity and agility that have also become the hallmarks of Oberstown's approach. Use of the Children Act early release provisions – intended to reduce the Oberstown population and keep staffing ratios high– was a success, enabling some young people to return safely to their communities in a positive reintegrative move. The swift introduction of Zoom for family visits also kept young people connected and had the added benefit of allowing them to see their families and their homes, and to have more frequent contact with family for whom the distance can pose an obstacle. These are just two elements of our 2020 approach that will endure into the future.
There were many new milestones reached in Oberstown in 2020 notwithstanding COVID-19. For instance, 22 Gaisce (President's) awards were achieved by young people in Oberstown, including the first gold award and impressive advances were made with regard to young people's advocacy, ensuring that their views and perspectives are part of decision-making throughout the Campus, including at Board level. The recognition by HIQA of these and other improvements in the quality of care provided to young people as 'compliant' or 'substantially compliant' constituted an important new benchmark in the development of the Oberstown service. For staff, the well-being and support agenda continued to develop and it was both externally validated by achievement of IBEC KeepWell Mark accreditation and rewarded when the mental health programme won the Wellbeing Initiative of the Year in the 2020 IBEC awards.
Governance and public accountability are taken extremely seriously in Oberstown and here too we made strides to improve our scrutiny of Campus operations in all areas. The Board of Management worked doubly hard, transitioning to remote format, enabling more frequent meetings in both Board and Committee sessions. From the outset of the pandemic, the Board confirmed that there would be no deviation from our care policies without prior approval and it is a measure of our commitment that our restrictive practices – single separation and physical interventions – continued to decline notwithstanding all the other pressures on young people and on staff.
In summary, COVID-19 challenged Oberstown in multiple ways and demanded extraordinary commitment and hard work by everyone to minimise its impact on young people and on the Campus. Although this challenge remains, in living with COVID our focus now shifts to the implementation of our new Children's Rights Policy Framework – our new rights-based rule, procedures and procedures – to embed good practice in all areas. We also look forward, following the appointment of our new Director, Damien Hernon in March this year, to the development of the new Oberstown Strategy for 2022.
The Annual Report can be found here:
https://www.oberstown.com/2021/07/15/oberstown-annual-report/
Ursula Kilkelly and Pat Bergin's new book on the Oberstown story - Advancing Children's Rights in Detention – will be published later this year by Bristol University Press.
https://bristoluniversitypress.co.uk/advancing-childrens-rights-in-detention