News and Events
News and Events
Spotlighting Research: Part Four – Introducing new School of Law colleagues

In this series, we spotlight exciting and impactful research currently being undertaken at the UCC School of Law. We also showcase the researchers themselves – academic staff at the School, who produce cutting-edge legal scholarship independently or through our research centres.
In this special edition, Part 4 of the series, we are shining the spotlight on our new colleagues at UCC School of Law and their scholarly interests and work
We recently introduced our new colleagues in a feature which you can read here: https://www.ucc.ie/en/law/news/ucc-school-of-law-welcomes-new-academic-colleagues.html Below, Dr Henrietta Zeffert, Dr Luigi Lonardo, Dr Aoife Daly and Dr Shaoming Zhu tell us more about their research interests, which as you will see traverse across a wide range of legal areas.
Dr Henrietta Zeffert
Dr Zeffert's research interests are international law in everyday life, socio-economics rights and substantive equality, international development, international humanitarian law, global socio-legal studies, and methodology.
Dr Zeffert elaborates:
My current work is on the concept of 'home' in international law. My starting point is that home is not a well-developed concept in the field. This is surprising when home is at the centre of a number of urgent global debates and problems which international law is entangled in: from population displacement following conflict and climate change, to the mortgage and household debt crisis, urban gentrification, housing unaffordability and land grabbing. My research investigates how international law is involved in 'homemaking' and 'home-unmaking' work, what this tells us about the 'everyday life' of international law, and how looking through the lens of international law recalibrates the meanings we ascribe to, and the questions we ask about, home. This research draws from three case studies based on fieldwork I conducted in Cambodia, Palestine and London. I am preparing a book proposal, and various sample chapters.
Dr Luigi Lonardo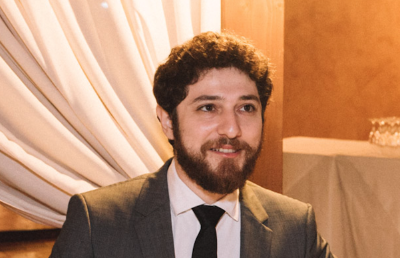 Dr Lonardo's area of specialism is within the external relations of the EU, in particular the domain of security and defence. He elaborates:
I took an interest in the external relations of the European Union during my LLM, and I decided to pursue a PhD on the topic. The PhD thesis, defended at King's College London, was titled 'Coping with Distinctiveness: Common Foreign and Security Policy in EU Law'. Within EU's foreign affairs, the foreign security and defence policy, especially in its legal dimension, is my main research interest. I am also keen on studying law in its political and historical context, because sometimes disciplinary boundaries are artificial and may hinder scholarship more than helping it. My research interests include contemporary European history, constitutional theory, and public international law.
"I am currently working on publications related to those themes, and loosely based on my doctoral thesis. As part of this process, I would be very keen on exploring the micro-foundations of EU external relations law, that is the study of how key individuals have shaped the EU fundamental Treaties. Additionally, I have recently begun to research one of the key international security issues of the decade: hybrid threats such as fake news, malign investments, cyber threats, and border pressure. While there is scholarly debate in related disciplines such as international relations and security studies, there is very little by way of legal analysis."
Dr Aoife Daly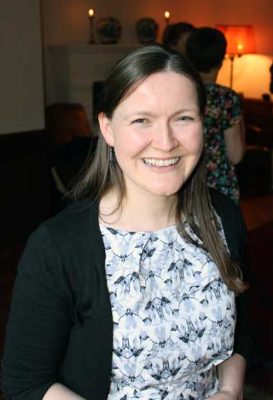 Dr Daly is currently engaged in the project Children's Competence in Context: Advancing Interdisciplinary Approaches to Practical and Legal Questions, funded by the Independent Social Research Foundation. She elaborates:
Children's competence is the fundamental axis around which their legal rights revolve. It is crucial in areas such as medical consent, sexual exploitation and criminal culpability to understand whether children's views and choices are 'their own'.
"Laws relating to children, theories in developmental psychology, as well as the practices of professionals are deconstructed in order to go beyond single discipline considerations of questions of children's competence. This will demonstrate how children's competence should be approached in a way which gives full acknowledgement to the importance of context (information, power etc.). In 2020 I published the article 'Assessing Children's Capacity' with the International Journal of Children's Rights, examining competence from a rights perspective through medical law examples, proposing a model for practitioners to use. "
Dr Daly is at present conducting interviews with practitioners such as doctors and lawyers, to ascertain how they understand children's competence. The data analysis will involve structuration theory (Giddens, 1991) to uncover (un)conscious needs and structural properties which help explain why agents act as they do. The research has already led to impact work, such as the establishment (on invitation by the NHS) of a training programme for vaccination nurses across the UK on children, consent, and rights.
Dr Shaoming Zhu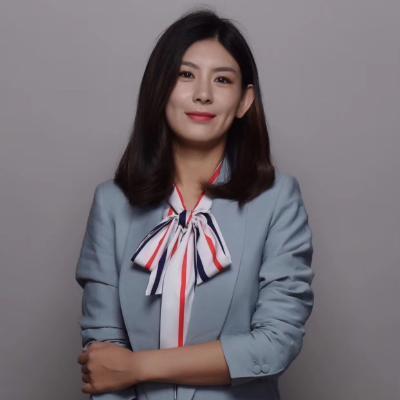 As well as being an advocate of inclusive global governance and the founder of the Foundation for Law and International Affairs, Dr Shaoming Zhu is a legal scholar and author of two academic books. Her publications, including books, journal articles, blogs, and funded research projects focus on international law, international negotiations, NGOs and global governance, Chinese legislation on social and economic development, and other related topics. Dr Zhu elaborates:
My primary scholarly interests are private international law/conflicts of law, Chinese law, alternative dispute resolution and international negotiations, legislative jurisprudence, NGOs and global governance. Speaking in general terms, I am interested in how one country's legal system and norms interact with another's and how that shapes the landscape of global governance.
We look forward to featuring publications by our new colleagues in future editions of Spotlighting Research!