News and Events
News and Events
UCC School of Law welcomes new academic colleagues

We are delighted to welcome four new colleagues starting at the School of Law this semester.
Dr Henrietta Zeffert, Dr Luigi Lonardo, Dr Aoife Daly and Dr Shaoming Zhu will all start teaching over the coming months. These new colleagues bring a wealth of legal expertise and global experience to the School and are fantastic additions to our world-renowned faculty.
We also look forward to welcoming a new Chair of EU Law – Professor Dagmar Schiek – next semester. This is a hugely exciting appointment, generously funded by UCC alumnus Aidan Synnott, and is part of a strategic initiative to develop UCC as a very significant centre of EU Law scholarship, building on the existing strength in the School. Watch this space for more information on this appointment and an in-depth introduction to Professor Schiek in the coming months!
Welcoming our new colleagues, Professor Mark Poustie, Dean of the UCC School of Law said:
"The arrival of our new colleagues is a very exciting development in these difficult times. It is a tremendous vote of confidence in the School and its future by both UCC and, in relation to the Synnott Family Chair in EU Law, by a leading alumnus. The infusion of new ideas and experience from Australia, China, Europe and the US that our incoming colleagues bring is invaluable. They will strengthen the School and enable us to better achieve the goals set out in our new strategic plan. Our new colleagues also bring diversity which will enable us to better prepare our students to be work ready and world ready through the expanded teaching of European and comparative law and through the enhanced teaching of skills. I am absolutely delighted to welcome all of our new colleagues to the School and hope to welcome them all in person on campus in the not too distant future!"
Introducing our new faculty members
We asked our new colleagues a few questions as they prepared for the new academic year.
Dr Henrietta Zeffert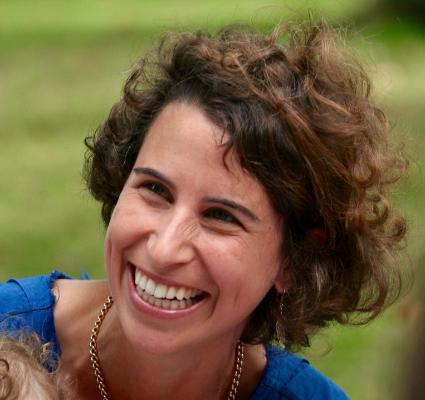 Welcome, Dr Zeffert! Can you tell us a little bit about your career background before joining us at UCC?
For the past year I've worked as a policy lawyer in the Ministry of Housing, Communities and Local Government in the UK. I mainly worked on the Grenfell Inquiry and advised the Minister on new environmental legislation. This experience gave me insight to the machinery of policymaking and a deeper understanding of the reality and conditions for lawmaking. It was also a fascinating and challenging time to be a lawyer in the civil service. During that period, we went through two Brexit 'cliff edges', a number of constitutionally significant Supreme Court decisions after the Prime Minister 'prorogued' the Parliament, constant protests, and a pandemic.
Prior to my secondment in the civil service I was a lecturer in the Centre for Law and Social Justice at the University of Leeds, UK, and a Max Weber Postdoctoral Fellow in Law at the European University Institute in Florence, Italy.
Before my postdoc, I completed my PhD in international law at the London School of Economics and Political Science. For this I conducted fieldwork in Cambodia, Palestine and London. It was a privilege to live and spend time in each of these places, and the experience opened my eyes to new ways of seeing and thinking about international law.
During my PhD I also taught at the LSE and at Melbourne Law School, in international law, human rights, and alternative dispute resolution.
After my undergraduate BA/LLB degree at Melbourne Law School and the University of Melbourne, I qualified as a barrister and solicitor, and practised at Ashurst. I then spent a year working in Canberra at the High Court of Australia as an associate (clerk or judicial assistant) to the Honourable Justice Susan Crennan AO. I then returned to academic life, reading the BCL at St Hugh's College, Oxford, focusing on international law and human rights. I write and consult for Right Now, a human rights and arts organisation which I founded in 2005.
What are you most looking forward to about your first academic year at the UCC School of Law?
I'm keen to meet as many colleagues and students as I can and use our connectivity as a positive. I'm also looking forward to the challenge of devising creative and engaging ways to talk about international law and human rights with my students in the online environment. And I'm excited about exploring the campus and our fabulous 'rebel' city.
Dr Luigi Lonardo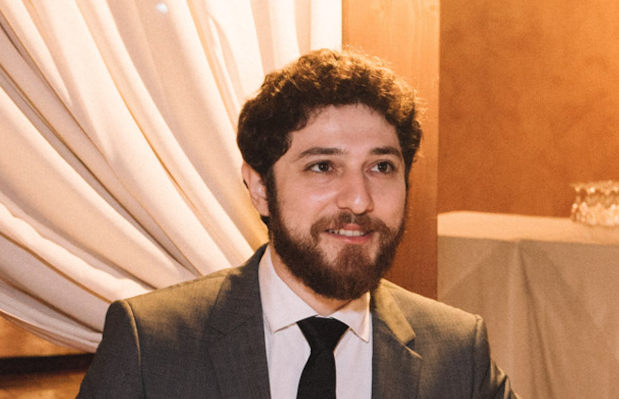 Welcome, Dr Lonardo! Can you tell us a little bit about your career background before joining us at UCC?
I have a purely academic background. While studying law in Italy, I took part in a double-degree programme with King's College London, where I received my LLM in European Law. After a short break training as a lawyer in Italy, I came back to pursue a PhD at King's College London.
I do not believe much in disciplinary boundaries, and I like to combine my studies of law with reading widely in history, politics, and philosophy (but not of the boring kind!). I own this interest in humanities to the 'classical' education I received in Italy, which was later very usefully complemented by what I find to be an empiricist, result-oriented academic culture prevalent in Anglophone academia.
At King's, I started teaching in the War Studies Department (which is the department offering BAs in history and international relations). I taught conflict and diplomacy, global politics, and international law. I also taught European security and defence policy at Sciences Po Paris. I taught EU law in the law school of King's College London, where I was Lecturer in 2018-19, and of Westminster University.
I co-edited a volume on research methodologies in international law (https://www.e-elgar.com/shop/gbp/pluralising-international-legal-scholarship-9781788976367.html) and authored or co-authored more than 15 other articles or book chapters. Recently, one of them was announced as runner up for the 2020 Luke Foster best article prize in the Journal of Contemporary European Research. I was awarded a PhD in EU law in June 2020.
What are you most looking forward to about your first academic year at the UCC School of Law?
I can't wait to meet our students! I am very curious to see how we can keep learning in a fun way for those classes which move online. I am also looking forward to help establishing international partnerships between UCC and other universities. My student experience greatly benefited from studying abroad in the context of an institutional partnership and I would be very keen to contribute to offering the same opportunity to our students.
Dr Aoife Daly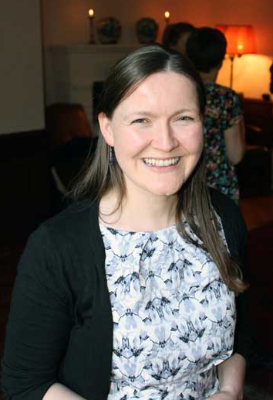 Welcome, Dr Daly! Can you tell us a little bit about your career background before joining us at UCC?
I write and teach on law and human rights from interdisciplinary perspectives, drawing for example on feminist theory and psychology. In 2018 I published 'Children, Autonomy and the Courts: Beyond the Right to be Heard' with Brill/Nijhoff, arguing that courts should support and prioritise children's own wishes to the extent possible when making decisions about them. In 2018 I also led a team advising the UK Equality and Human Rights Commission on good practice examples for making rights a reality in the UK.

I have held academic positions at the University of Liverpool's School of Law (2014-2020), the Human Rights Centre at the University of Essex (2010-2014), and the Irish Centre for Human Rights (adjunct lecturer). I have also worked for NGOs such as Save the Children (on implementing children's rights in Scotland) and Amnesty International (on the Irish Executive Committee 2004-2010). I am at present on the advisory committees of Cork's Comhairle na nOg (youth council) and that of international charity Consortium for Street Children. In 2016 I helped the Consortium contribute to the UN Committee on the Rights of the Child's general comment on the rights of children in street situations (based on my work on children's freedom of association).
What are you most looking forward to about your first academic year at the UCC School of Law?
I am absolutely delighted to join the talented academics, students and other staff at UCC. There are very many aspects of this that I am looking forward to (and enjoying already).
There is really impressive expertise at UCC on human rights and child law and I am really looking forward to working with the Centre for Children's Rights and Family Law and other research units in the Law School. I am really excited about working with UCC's students who already are enthusiastic and excited about learning law, in spite of the difficult circumstances of 2020. I am also delighted to bring together the academics and students of Liverpool and Cork – I will be finding ways to collaborate and share knowledge.
Most of all however I am enjoying the very warm welcome here in my home town of Cork, and the atmosphere of collegiality and friendliness that is so very typical of this unique city!
Dr Shaoming Zhu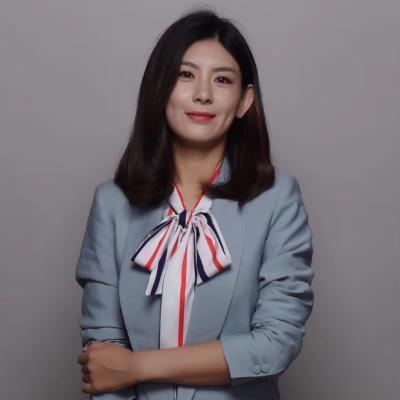 Welcome, Dr Zhu! Can you tell us a little bit about your career background before joining us at UCC?
Before joining UCC, I have worked as a post-doc fellow at Tsinghua University, School of Public Policy and Management. I received my Doctor of Juridical Science degree in December 2017 from Penn State University, Dickinson School of Law, specializing in conflict of laws (U.S. and China). Prior to studying in the U.S., I earned my Bachelor of laws and Master of laws degrees in China, specializing in Chinese law, international and comparative law, and jurisprudence.
I am also an advocate of inclusive global governance. I serve as the President of the Foundation for Law and International Affairs since 2015 to empower individuals in global governance and promote international communication, education, and cooperation at the intersection of law and international affairs.
What are you most looking forward to about your first academic year at the UCC School of Law?
The first academic year will also be my first time to step on Ireland soil. I am sure that there will be a lot of new things for me to learn and experience. And I am very excited about that. I am looking forward to exploring the culture at UCC and getting to know the students and my new colleagues. I am also looking forward to sharing my work with the UCC community through teaching and publications. I really hope I can bring some diversity to the community and integrate myself into the UCC culture during the first academic year.
We also asked our new colleagues about their research interests, which you can read all about in an upcoming special edition of our Spotlighting Research series. Watch this space!
A huge welcome to all our new colleagues - we're delighted to have you join us at the UCC School of Law.