News and Events
News and Events
School of Law's Dr Tommaso Natoli contributes to major global report on climate change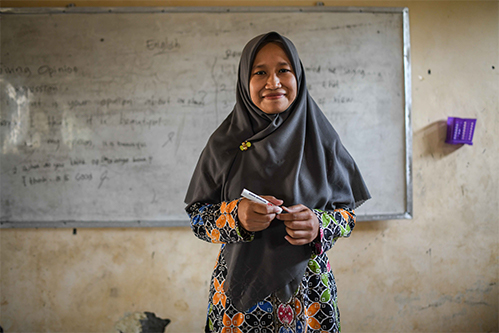 Dr Natoli is the lead author of a chapter entitled 'Climate-Smart Disaster Risk Governance' in the IFRC World Disasters Report, which launched today.
The International Federation of Red Cross and Red Crescent Societies' (IFRC) World Disasters Report 2020 reveals that global efforts to tackle climate change are currently failing to protect the people who are most at risk. It argues that the massive COVID-19 stimulus packages that are being developed around the world are an opportunity to "build back better", with the resources used to ensure a green recovery that helps at-risk communities to become more resilient to climate- and weather-related hazards.
The report analyses the action needed to address the human impacts of climate change in six stages, one of which is 'Climate-smart disaster risk governance: ensuring inclusive and coherent regulatory frameworks', the theme of Dr Natoli's chapter.
As outlined in the introduction of the report; Chapter 6, 'Climate-smart disaster risk governance – ensuring inclusive and coherent regulatory Frameworks', explores the imperative for countries to improve the effectiveness of their national risk governance frameworks in the face of increasing disaster risks and worsening climate trends. This should happen through coherent law and policy reform processes that enhance resilience to climate and disaster risks in a more systematic way. In this way, nations can optimize their available resources and increase the efficiency of their risk management measures. More integrated domestic laws and policies addressing climate and disaster risk are a key way to put in place cross-cutting international commitments under the SDGs, the UNFCCC Paris Agreement and the Sendai Framework.
The full report is available to download from the IFRC website: https://media.ifrc.org/ifrc/world-disaster-report-2020/
About Dr Tommaso Natoli
Dr Natoli is an Irish Research Council/Marie Skłodowska-Curie Action CAROLINE Fellow at the UCC School of Law and IFRC. Under this fellowship programme, experienced researchers are funded to conduct research relevant to the UN's 2030 Sustainable Development Agenda. Hosted at the UCC School of Law, Dr Natoli recently undertook a secondment at the IFRC Disaster Law Programme at IFRC HQ in Geneva.
Dr Natoli's chapter in the World Disasters Report can be downloaded here: https://media.ifrc.org/ifrc/wp-content/uploads/2020/11/IFRC_wdr2020/20201113_WorldDisasters_6.pdf