News and Events
News and Events
School of Law graduates create new app to help those living with dementia connect with loved ones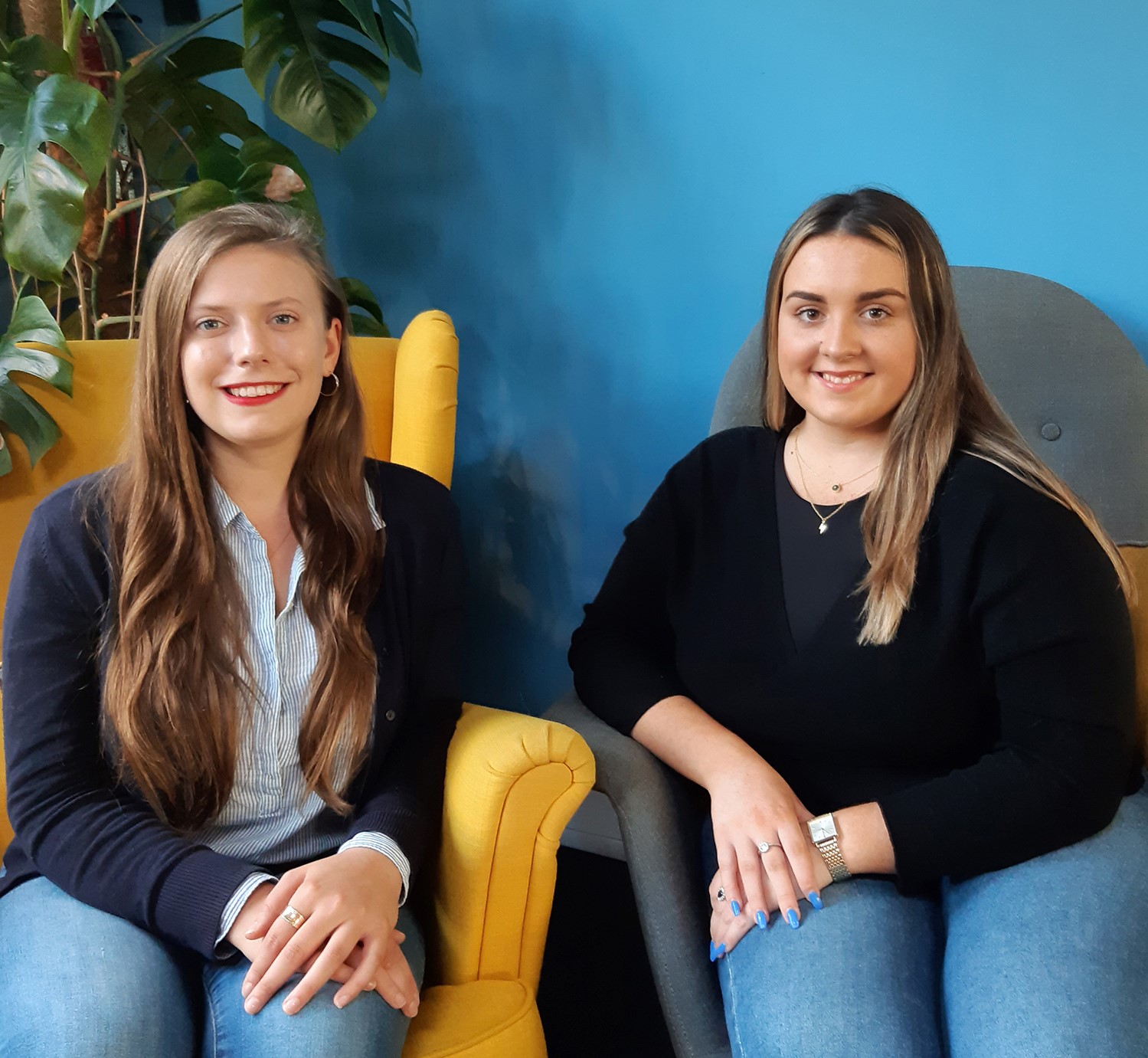 Amy Boyden, BCL Law Graduate and Niamh Murray, BCL Law and Business Graduate have developed an app which takes moments from the past to create conversations in the present
The ForgetMeNot app takes memories from the past to use as conversation points in the present for those with Dementia, their families, loved ones and carers.
Having met at a UCC Entrepreneurship Society meeting in 2017, School of Law students Amy and Niamh began developing the concept for ForgetMeNot. Passionate about helping people with dementia after seeing family members live with the illness, the pair worked on the app alongside their studies.
The app is based on reminiscence therapy, a breakthrough body of research in the field of Dementia care. Reminiscence therapy is a non pharmacological intervention that improves self esteem and provides living with the illness a sense of fulfilment. The ForgetMeNot app has three main tools for practicing reminiscence therapy: photos, music and voice recordings. These tools can be used by loved ones, carers and people living with Dementia to recount fond memories of the past and create conversation in the present.
Listen to Niamh Murray discuss ForgetMeNot on The Ryan Tubridy Show here : The Ryan Tubridy Show Wednesday 27 July 2022 - The Ryan Tubridy Show (rte.ie)
The app is available to download on the Google Play store: ForgetMeNot - Apps on Google Play
More information can be found on our website at www.forgetmenotapp.ie