News and Events
News and Events
Register Now! COVID-19 Vaccination in the UK and Ireland: Ethics in Practice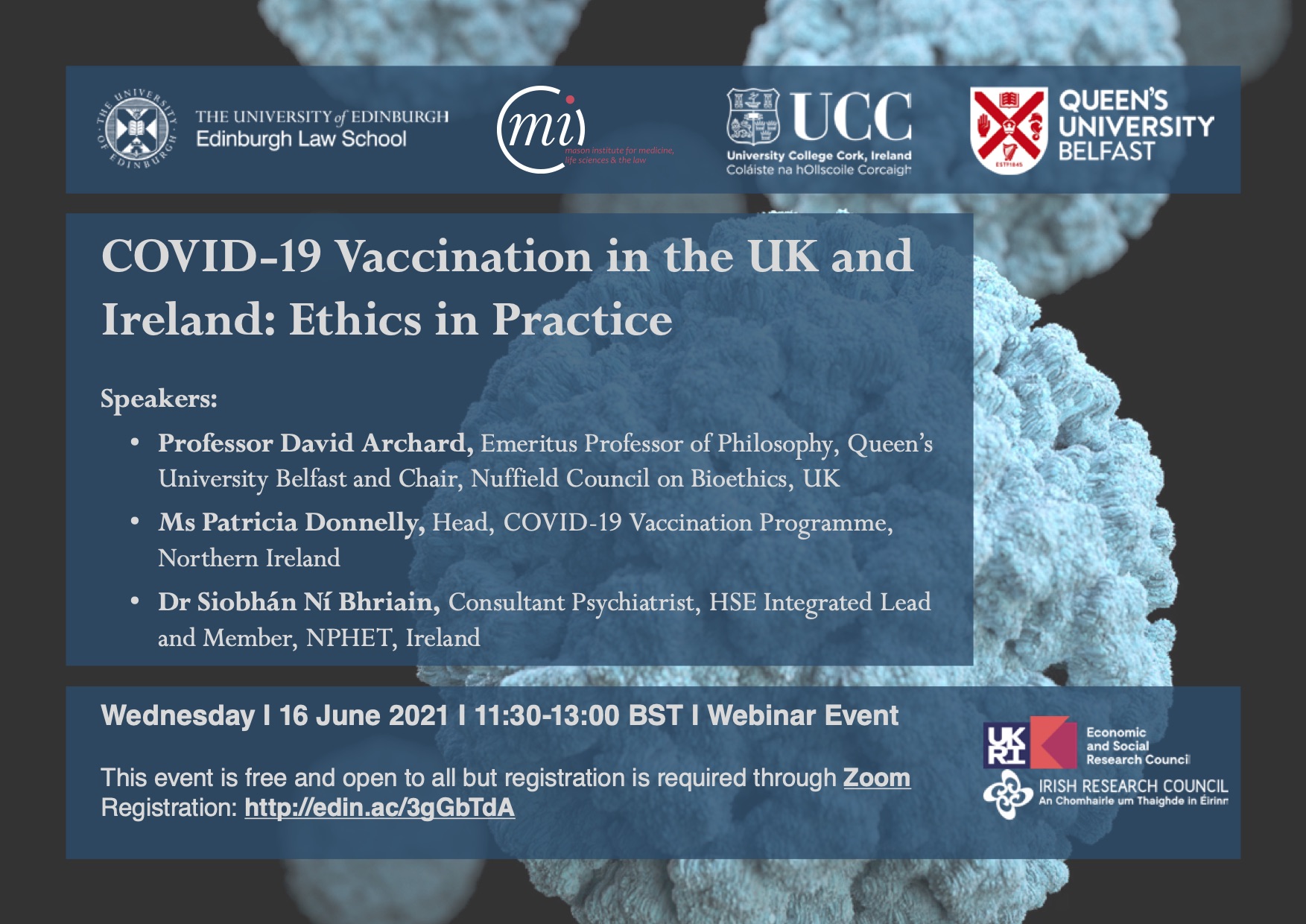 Join the Public Health, Ethics and Law Research Network (PHELN) for the UK and Ireland on Wednesday 16 June 2021, 11:30-13:00 IST/BST for a topical webinar examining ethical issues surrounding the Covid-19 vaccination.
This is the first of three events in the development of PHELN, which was recently awarded funding from the Economic and Social Research Council and the Irish Research Council. UCC School of Law is a research collaborator on the project, with the School's Professor Mary Donnelly as the Irish Principle Investigator.
Three experts - Professor David Archard, Emeritus Professor of Philosophy, Queen's University Belfast and Chair, Nuffield Council on Bioethics, UK, Ms Patricia Donnelly, Head, COVID-19 Vaccination Programme, Northern Ireland, and Dr Siobhán Ní Bhriain, Consultant Psychiatrist, HSE Integrated Lead and Member, NPHET, Ireland will offer their insights into the ethical issues that have arisen in relation to designing and implementing the vaccination programmes in the UK and Ireland.
The webinar will be delivered via Zoom. It is free and open to all, but advance registration is essential.
Further details of the PHELN project can be found here:: https://www.law.ed.ac.uk/research/research-projects/phelnv