News and Events
News and Events
On Your Marks, Get Set… Go! UCC School of Law staff team up to run Cork City Marathon in solidarity with Sanctuary Runners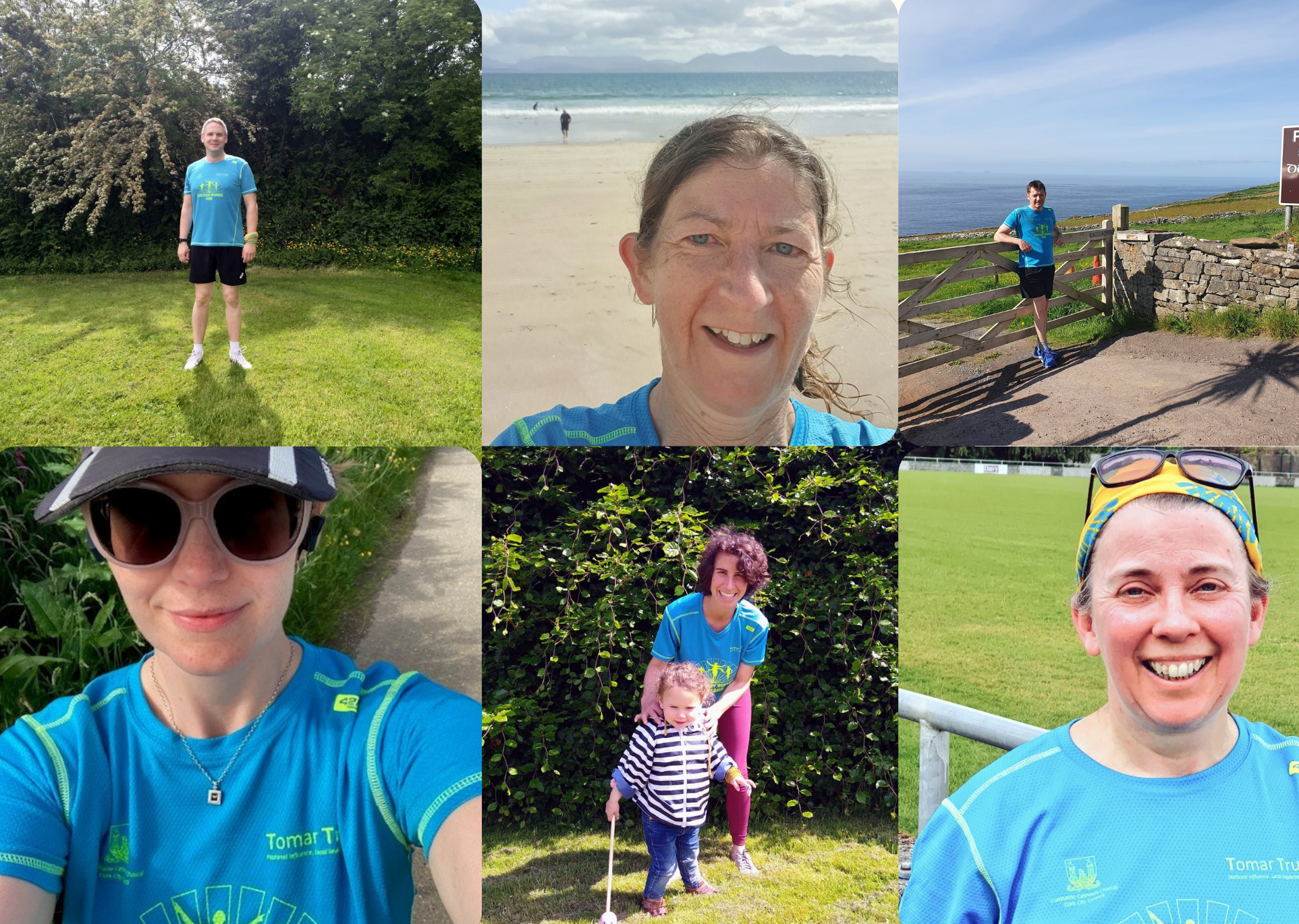 Ten staff members from the School of Law participated in the Cork City Marathon this weekend (Sunday 6 June) as part of the Sanctuary Runners initiative, which aims to promote solidarity, friendship and respect for refugees and migrants.
Divided into two UCC Law teams – the aptly named Team Donoghue (consisting of Professor Ursula Kilkelly, Professor Conor O'Mahony, Dr Henrietta Zeffert, Professor Maria Cahill and Dr Claire Murray) and Team Stevenson (Dr Fiona Donson, Dr Dug Cubie, Katie Power, Claire Jackson and Dr Seán Ó Conail) – comprised of both experienced competitors and first-time marathon runners, each member ran an 8.5km stage of the marathon. Reflecting the virtual nature of the event this year, staff from the School of Law completed their stages in locations spread across the country, including Mayo, Tipperary, Dingle and (of course) Cork, and joined a global movement of over 1,700 Sanctuary Runners across 28 countries taking part in the Cork City Marathon.
Speaking following the marathon, Dr Dug Cubie, Chair of the UCC University of Sanctuary Working Group (and member of Team Stevenson!), said:
The huge levels of participation in the Cork City Marathon and the Sanctuary Runners initiative from UCC staff and students is a wonderful example of their commitment to develop a culture of welcome for asylum seekers, refugees and other migrants across the university and in our communities.
About the Sanctuary Runners
The Sanctuary Runners was established in Cork in February 2018 by Graham Clifford and Clare Keogh, and is supported Cork City Council and the Tomar Trust. They bring together Irish residents, refugees and asylum seekers to run, jog or walk on the same Sanctuary Runners team. For more information, visit: https://sanctuaryrunners.ie/
University of Sanctuary
For more information on UCC as a University of Sanctuary, visit: https://www.ucc.ie/en/edi/universityofsanctuary/