News and Events
News and Events
Laws and Policies that Protect the Most Vulnerable Against Climate-Related Disaster Risks – New Report Published by School of Law Researcher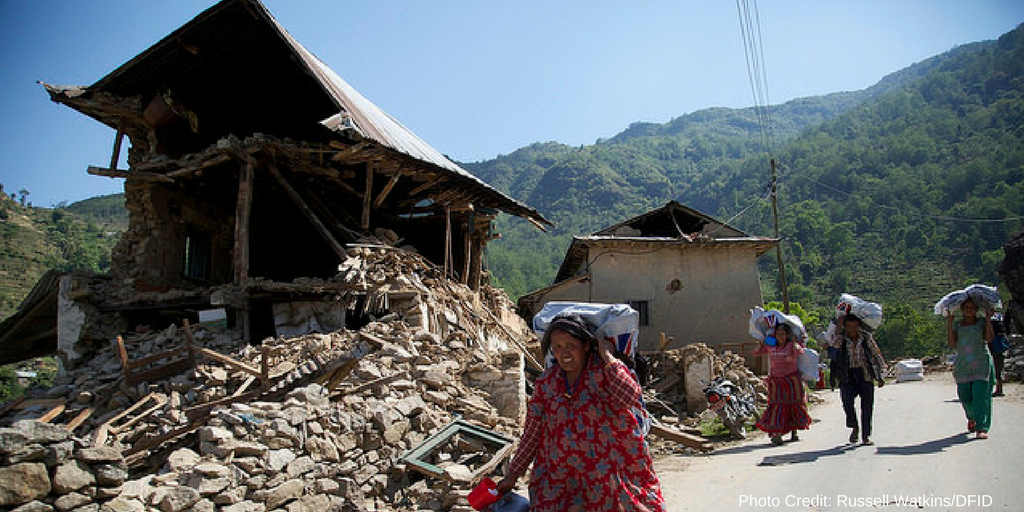 The International Federation of Red Cross and Red Crescent Societies (IFRC) has published a new research report by UCC School of Law's Dr Tommaso Natoli on the integration of climate change adaptation (CCA) and disaster risk reduction (DRR) in the Pacific Islands region.
Dr Natoli has been seconded from UCC to the IFRC Disaster Law Programme at IFRC HQ in Geneva under an Irish Research Council CAROLINE Fellowship.
This report examines how adaptation to a changing climate and the reduction of its destructive effects must be simultaneously addressed at local, national, regional and international levels, as well as the complex considerations for law and policy-makers in doing so. Dr Natoli analyses these issues with a focus on Pacific Island Countries (PICs), choosing this region due to recent efforts to reform their systems in line with a more coherent approach to disaster and climate resilience.
Climate change adaptation and disaster risk reduction share fundamental goals: The reduction of losses due to weather and climate-related hazards (including both slow-onset and sudden events) and the improvement of community response and resilience. With the urgency of a greater CCA-DRR alignment increasingly reflected in resolutions and reports adopted at the international level in the last few years, this report builds on the need for a more holistic approach to climate and disaster-governance, and argues for this to be accomplished within the framework of the UN Agenda 2030 and Sustainable Development Goals (SDGs).
The report examines policies currently adopted in the Pacific Islands region as well as analysing the national practices of PICs with specific regards to their participation in the UNFCCC reporting systems, as well as the development of national adaptation and DRR strategies. Dr Natoli then focuses on a country case-study, the Republic of Fiji, which underwent a particularly innovative reform process for both its CCA and DDR sectors.
A number of recommendations for CCA-DDR coherence in national law and policies are then made, grouped into suggested institutional improvements, policy improvements, legislative improvements, and law and policy improvements on the protection and inclusion of vulnerable groups. It is hoped that this research will support governments – in particular those of states with PICs-like characteristics – in the identification of good practice and potential legal and policy reforms to protect their most vulnerable communities from climate-related disaster.
Speaking about the publication of "Law and Policies that Protect the Most Vulnerable Against Climate-Related Disaster Risks", report author Dr Tommaso Natoli said:
"A research trip to the other side of the planet, hours of interviews and transcriptions, invaluable support by colleagues and experts, but most importantly the hope to be providing interesting and original findings, are all condensed in these 60 pages. The main aim of this study is to represent a useful tool of reference for experts, practitioners, and decision-makers, thus enhancing the protection of the most vulnerable against climate-related risks."
Further information: