News and Events
News and Events
Alumni Profile: Ciara O'Donovan, Senior Legal Advisor at the National Treasury Management Agency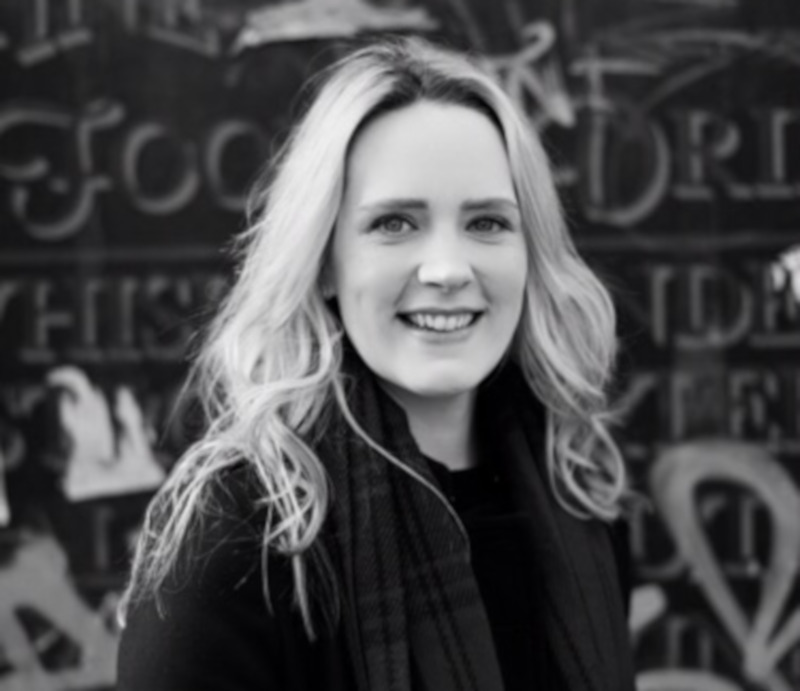 Ciara O'Donovan is a graduate of our BCL (International) programme and Senior Legal Advisor at the National Treasury Management Agency.
After graduating from UCC in 2005, Ciara O'Donovan embarked on a career in the corporate banking sector.
However, soon after qualifying into the Finance Department at Arthur Cox, she witnessed the realities of the economic crash at first hand.
Looking back on her career to-date, Ciara describes how the skills she developed at UCC School of Law have contributed to her success.
1. The BCL programme obviously covers all areas of law, did you always see yourself working in the financial sector?
No. During my time at UCC, I enjoyed many of the modules that we studied including criminal law, evidence and international law.
In my final year, I applied for a training contract with a number of firms and was fortunate to be offered a place with Arthur Cox. During my training, I rotated through a number of different departments, but it was my finance seat that I enjoyed the most.
2. As part of the BCL programme, you spent a year studying at St. Louis University - what was that like?
When in secondary school, I had seen in the UCC School of Law's prospectus that there was the possibility of winning a scholarship to study in St Louis. It was an opportunity that immediately appealed to me.
So during my second year at UCC, I didn't hesitate to apply. I was delighted to be chosen to attend St. Louis University Law School.
Given that law is a post-graduate subject in the U.S., it was a different experience to studying law in Cork. In SLU Law School, the age profile of the students was older and they arguably took their studies a little more seriously than my friends and I did in UCC.
Like in most other universities, all students must fulfil a certain number of credits each year. You can do practical work experience to earn these. In my first semester, I worked with the Public Defenders in downtown St. Louis. These attorneys provide free criminal legal advice to indigent clients.
It was an eye-opening experience, where I visited clients in prison and tagged-along with investigators to crime scenes. Missouri also allows registered law students a right of audience in court, so I assisted in some active trials and with cross-examinations.
In my second semester, I worked with the Law School's civil legal aid centre. The centre, which was run by the Law School, provided legal advice on civil matters to members of the community. This was another impactful experience as I had the opportunity to act as a guardian ad litem for children involved in separation and divorce proceedings, and to act for veterans and their family members in seeking compensation claims.
These practical experiences were significant and bolstered my decision that the practice of law was what I wanted to do – though not necessarily in the criminal or family law arenas.
3. You graduated just before the boom came to a shuddering halt - as someone working in the corporate banking sector that must have been eye-opening?
When I first started my training contract with Arthur Cox in 2006, the boom times were rolling and transactions were completing at a very fast pace. Just as I reached qualification in 2008, Lehman Brothers collapsed and the bust began.
I qualified into the finance department and witnessed first-hand the difficult decisions having to be made by lender and borrower clients alike.
I think qualifying at such time taught me a very valuable lesson early on in my career, which is to accept that the unthinkable can occur. The crash taught us that certain scenarios, even remote ones, can come to pass.
As the pace of transactions speeds up again – I think it is important to make sure all underlying due diligence is in place – and ensure that adequate time is given to that exercise.
4. At what point did it feel like Ireland had turned a corner and begin to emerge from recession?
After I qualified in 2009, the majority of the work I was involved in related to enforcement advice and actions, or negotiating extensions to existing facility arrangements.
However, in 2013 and 2014, an increasing amount of our work related to portfolio loan sales, where global real estate investment companies like Kennedy Wilson began investing in Ireland.
I think these entries into the market kick-started activity, which in turn attracted other investors and signalled that Ireland was turning a corner economically.
5. After nine years at Arthur Cox, what made you want to join the National Treasury Management Agency?
I spent nine great years with Arthur Cox. The training I received was fantastic, I was also given the opportunity to take on some very interesting work, I found some incredible mentors, and made life-long friends.
However, I reached a point where I realised that I needed to think actively about what my long term goals were - whether I wanted to stay in private practice and apply for partnership with all the professional and personal challenges, as well as the rewards that come with that, or did I want to try something different.
After much deliberation, I concluded that I wanted to expand my knowledge base and areas of expertise, and experience working in a different organisation and environment.
Coincidentally, in and around the same time, I learnt of an open role on the NTMA legal team. I had worked with the NTMA during my time in Arthur Cox. It was an organisation that I always admired and respected for the varied, interesting and high-profile work that it does.
Ultimately, with my finance background, I thought it would be a good fit for me. Luckily, the NTMA agreed.
6. What is the focus of your current role?
While I offer general legal support to the wider NTMA, I am primarily focused on providing legal support to the New Economy and Recovery Authority (NewERA), which is a distinct division of the NTMA. It provides financial and commercial advice to Ministers in their capacity as shareholders in certain commercial state bodies, including Irish Water, ESB and Coillte.
This includes advising on commercial contracts and engagement terms for NewERA, advising on legal issues of relevance to, and the legal aspects of, NewERA projects and reviewing and inputting on various NewERA publications, including their Annual Financial Review in respect of the entities within its remit.
7. Of the skills you developed at UCC, which ones have you come to lean on most during your career?
The skill I developed at UCC and which I have come to lean on most during my career is probably the most basic – analysis.
During my degree, I learned to review, analyse and distil large volumes of material, identify the salient relevant pieces and apply those to the problem before me.
We were taught to interrogate information, and not to immediately take it all face value. I use these skills in every facet of my job, every day.