Operation Transformation
Operation Transformation
Operation Transformation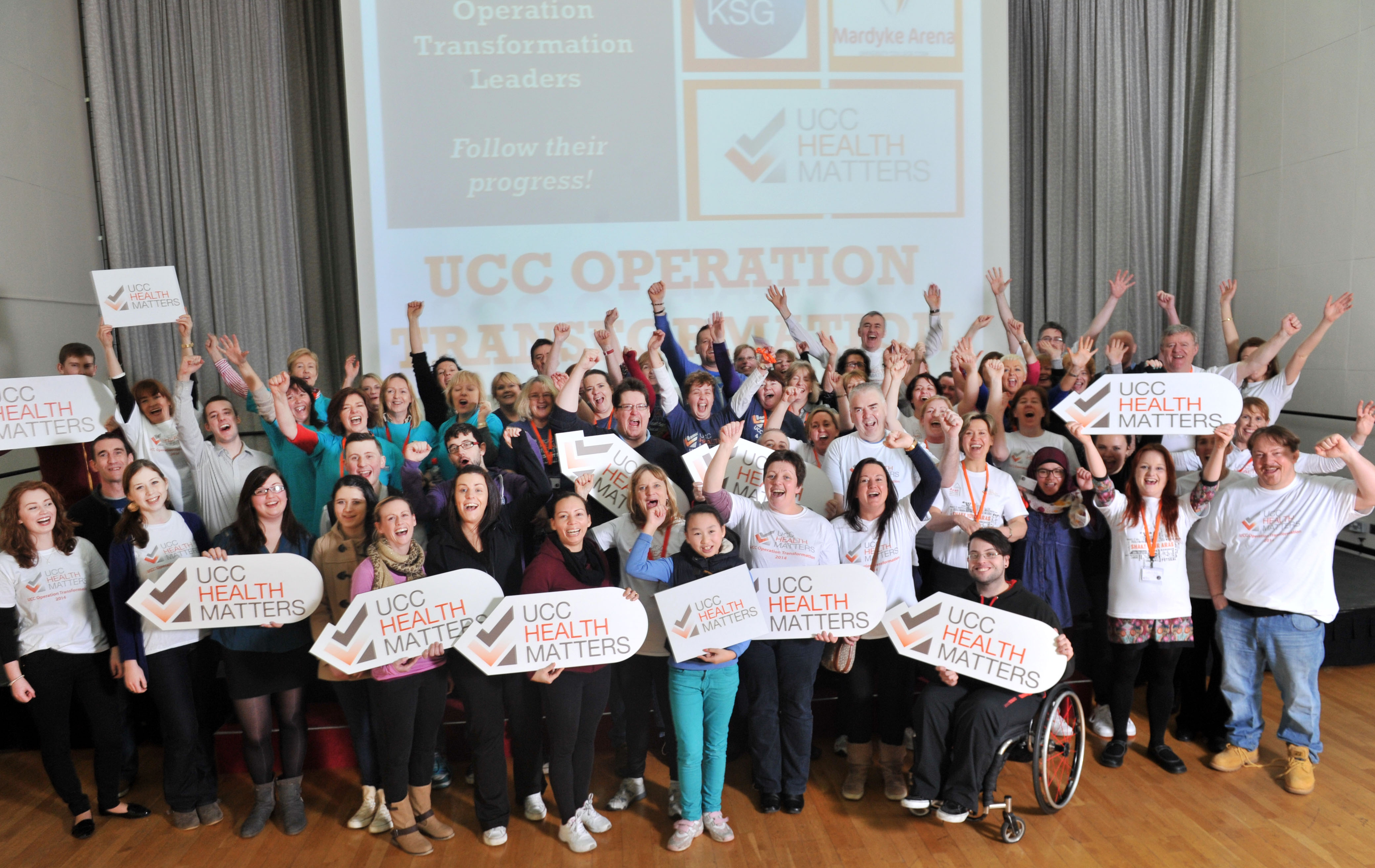 Operation Transformation UCC: 2014-2016
UCC Health Matters in partnership with KSG (Kylemore Services Group), The Student Health Department, The Mardyke Arena, and Áras na MacLéinn brought Operation Transformation to UCC from 2013 to 2016. This event was inspired by the TV show and helped UCC to become a healthier and fitter community.
4 students and 4 staff members took part in this exciting initiative as leaders, undertaking a 7 week personalised exercise regime, designed and facilitated through the Mardyke Arena, and followed a healthy calorie counted menu designed and provided by KSG. Their progress towards their targeted weight change and Blood Pressure/Blood Test changes were monitored and each leader was supported by the Student Health Department, Student Societies, UCC Clubs, and the Students' Union.
Groups of between 5 and 20 people were also invited to participate in the Groups section. In OpTrans 2014, 19 groups with a total of 180 people signed up with an average of 80 coming to the weekly weigh-in provided by Student Health Doctors. The result? UCC lost 1/3 of a ton weight in 2014!
Operation Transformation 2015 and 2016 also showed great turnout and success with participants losing some excess weight and beginning their journey to a healthier and more active lifestyle.
Operation Transformation UCC events have not run since 2016, but instead, many other successful health events have taken place on campus.