Health Promoting University
Health Promoting University
Health Promoting University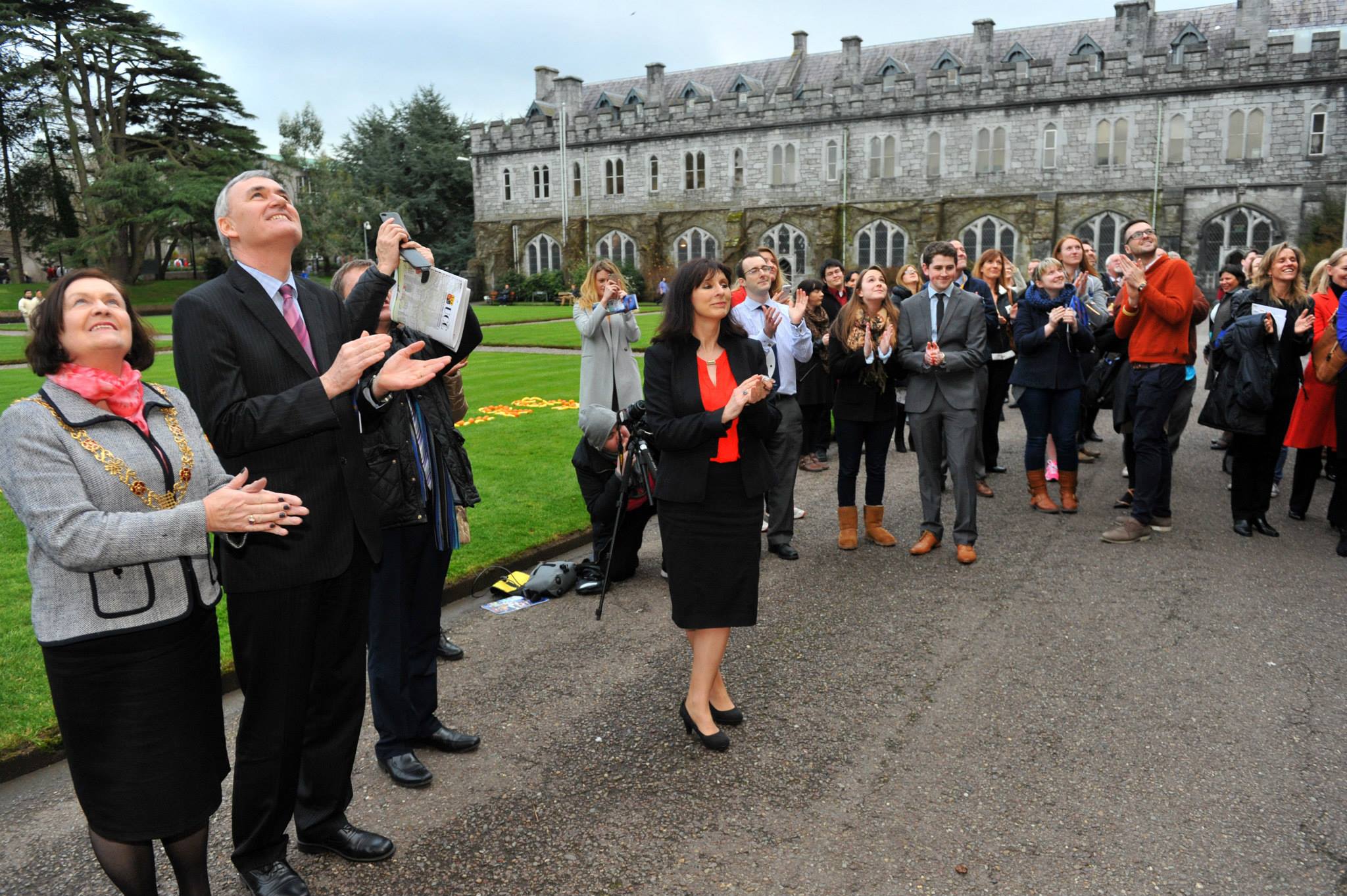 Health Promoting University
UCC was officially recognised as the first Health Promoting University in Ireland by HSE South.
The main aims of the Health Promoting University (HPU) Initiative are:
To integrate within the university's culture and structures a committment to health and to developing its health promotion potential.
To promote the health and wellbeing of staff, students and the wider community.
The HPU settings approach provides a more integrated and cohesive mechanism for addressing multiple health issues. The strategic focus is on the whole campus community and its population, policies and environment.
A letter received by UCC from Health Promotion and Improvement, HSE South, marks the university out as a leader nationally for its efforts under the umbrella of the UCC Health Matters initiative, remarking: "While many third level institutions are committed to health and wellbeing, UCC can take pride in being the first 3rd level institution to have followed the HSE South's Framework for Health Promoting Universities and to gain formal recognition."
A ceremony took place on Wednesday 25th February 2015 to mark the culmination of several years of work, where the HSE South presented UCC with a flag representing the University's continued commitment to health promotion.
The recognition formally acknowledges that health has been meaningfully integrated into the culture, processes and policies of UCC. Senior HSE South officials are to attend along with Cllr. Mary Shields, Lord Mayor of Cork, as well as student and staff members of UCC Health Matters, the Student Experience Office, the UCC Students' Union, the President of UCC and members of senior management amongst others.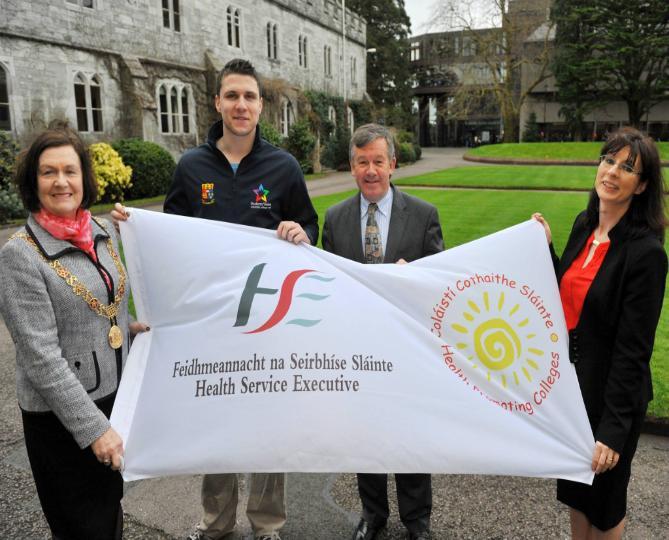 Read more about the Health Promoting University framework here Health Promoting University Framework
‌