News and Events
News and Events
Technical Officer - Granary Theatre - Job posting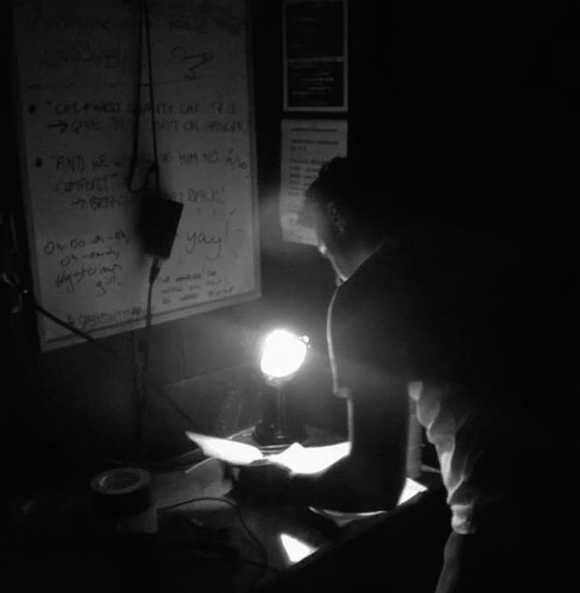 Technical Officer, Granary Theatre
Specific Purpose Whole Time Post
(anticipated duration 10 months)
Job reference is 052191
UCC wishes to appoint an experienced theatre technician to the above role. We seek a Technical Officer who is passionate about working in the kind of research-intensive, artistically dynamic institution that is UCC. The Officer will be responsible for the Granary Theatre, and liaising with the Academic Technical Coordinator, Departmental and School Administration, and the various departments of the University, will see to the safe, caring, engaged, creative and well-planned technical execution of work in the Granary and beyond. The Candidate will have a strong interest in the learning and research environment, strong people-skills and relational acumen, and be interested in contributing the vision for the development of the Granary's future.
Candidates will be expected to hold a relevant degree; and have been employed for at least three years in a relevant technical capacity in a relevant industry post or freelance location. They must be conversant with the complex actions required to maintain a theatre space, run theatre productions, engage with lighting and sound design, and be interested in engaging with student learning environments, staff research projects, and service to the community. An interest in immersive theatre, coding and future interactive theatrical environments, as well as outreach and community involvement, is a plus.
Please note that Garda vetting and/or an international police clearance check may form part of the selection process.
For an information package including full details of the post, selection criteria and application process see https://ore.ucc.ie/. The University, at its discretion, may undertake to make an additional appointment(s) from this competition following the conclusion of the process.
University College Cork is committed to being a fully inclusive global university which actively recruits, supports and retains colleagues from all sectors of society. Equality, Diversity and Inclusion (EDI) are core values under our UCC 2022 Strategic Plan . UCC holds a Bronze Athena SWAN award in recognition of our commitment to advancing equality in higher education. We value diversity as well as celebrate, support and thrive on the contributions of all our employees and the communities they represent. We are proud to be an equal opportunities employer and encourage applications from everybody, regardless of age, care-giving status, disability, ethnicity, gender and/or gender identity or expression status, nationality, marital status/civil partnership, pregnancy and maternity, race, religion/creed, and/or sexual orientation. We are committed to supporting all staff through flexible working schemes, family-friendly policies, training and development, and staff networks. We value the enrichment that comes from a diverse community and seek to promote equality, prevent discrimination and protect the human rights of each individual in line with equality legislation. We encourage applicants to consult our Dignity and Respect Policy and learn more about our EDI related initiatives .
Appointment may be made on the Technical Officer Salary Scale: €41,549 - €57,276 (Scale B) / €43,810 - €54,508 (Scale A)
Salary placement on appointment will be in accordance with public sector pay policy***.***
Applications must be submitted online via the University College Cork vacancy portal (https://ore.ucc.ie/). Queries relating to the online application process should be referred to recruitment@ucc.ie, quoting the job-title.
Candidates should apply, in confidence, before 12 noon (Irish Local Time) on 11th January 2022.
For more on this story contact:
For informal discussion on the above post, contact Yvon Bonenfant, Head of Department, e-mail: yvon.bonenfant@ucc.ie, or Fionn Woodhouse, Academic Technical Coordinator email: fionn.woodhouse@ucc.ie.