News and Events
News and Events
Picture the Audience Naked - A student sharing of work in progress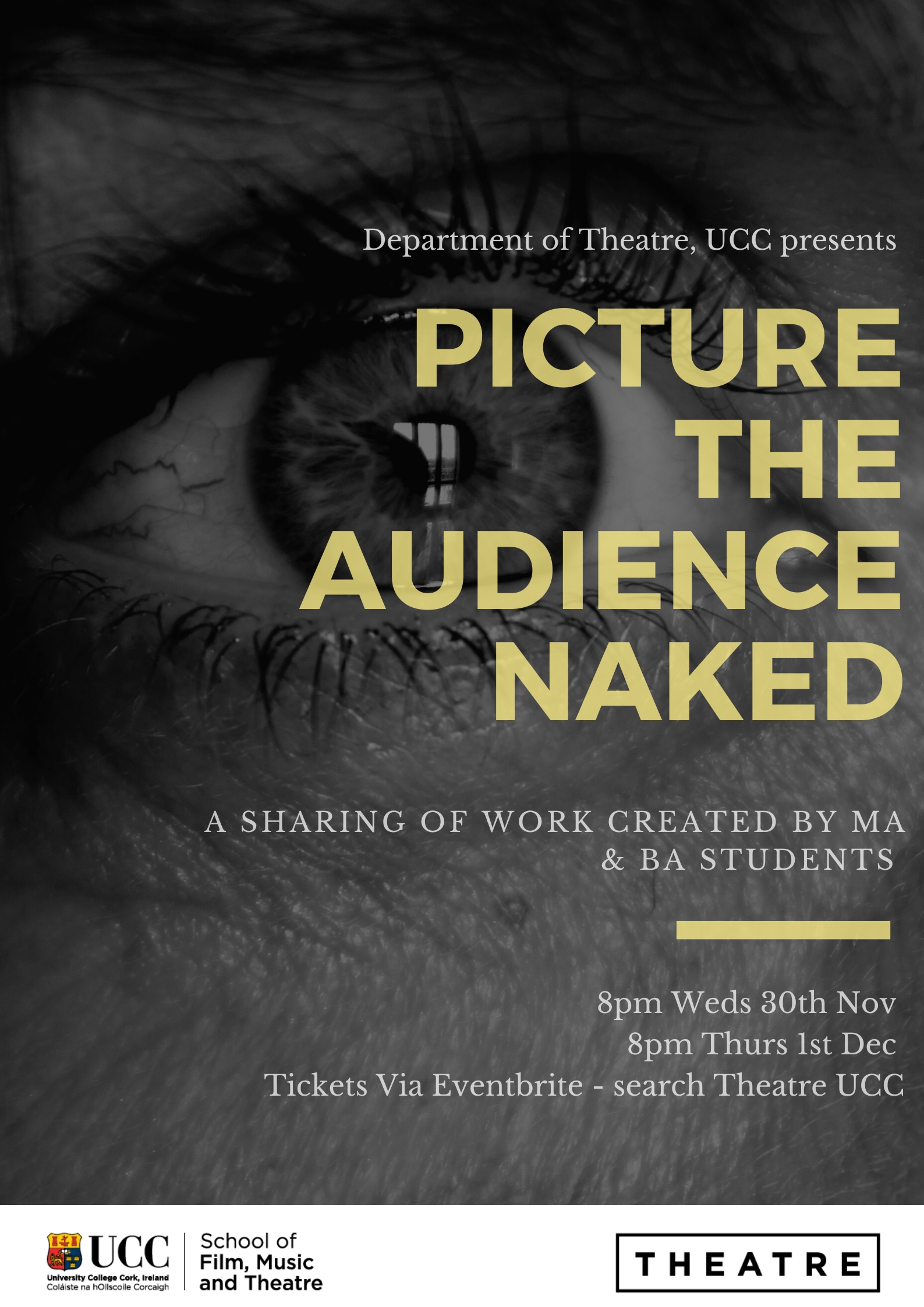 Picture the Audience Naked is a sharing of new work in progress created by MA and BA students in the Department of Theatre, University College Cork. Students across a range of modules will share their work together in the Granary Theatre.
The sharing run over two nights and starts at 8pm - Wednesday 30th Nov and Thurs 1st Dec - with different work presented each night.
Modules presenting work include First Year Introduction to Practice, Final Year Special Studies in Theatre Practice and MA Advanced Theatre Practice. The sharing is supported by Second Year Performance Technologies: Explorations.
Tickets are free but must be booked via Eventbrite - Book here
Trigger Warning:
A wide range of themes are explored including bullying, racism, psychological and physical violence, etc.
For more on this story contact:
Fionn.woodhouse@ucc.ie