News and Events
News and Events
Perforum presents Jools Gilson - Weds 9th Nov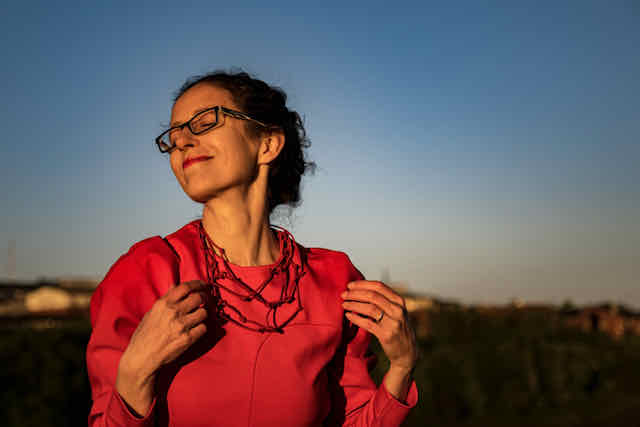 Our Perforum Series is back for a third installment! On Weds 9th Nov we welcome Professor Jools Gilson to Granary Theatre at 2:15pm to discuss:
Tempestries: The Cloonshannagh Bog Body, Textiles & Somatic Research
This performance presentation will focus on the 2021 Fulbright research / current project in development Tempestries. This artistic research project is focussed on the ways somatic movement and textiles shape a sense of place within an Irish context. Interweaving attuned embodied practices, textile art, choreography, environmental science and creative writing the project explores the Irish peatland bog as theme and metaphor, with a particular focus on a 7th Century bog body and her textiles discovered in Cloonshannagh Bog, Co. Roscommon in 2005. Initial R&D for this project was developed during a residency in the Atlas Institute at the B2 Center for Media, Art & Performance at Colorado University Boulder. Working closely with Inside the Greenhouse the Center for Creative Climate Communication and Behaviour Change (C3BC) and the Unstable Design Lab this Artistic Research used somatic practices as methodology in the dance studio as well as in writing and textile / film making.
For more on this story contact:
theatre@ucc.ie