News and Events
News and Events
Adult Evening Classes Starting Mon 1st November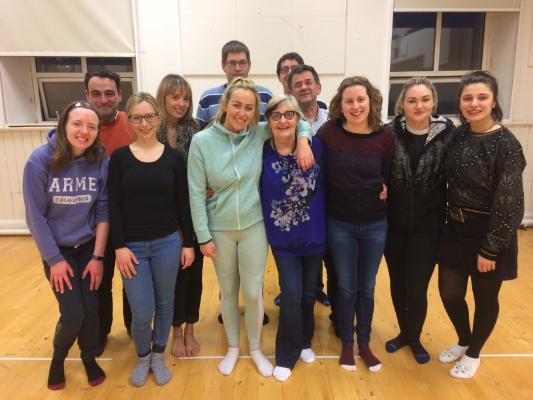 Introduction to Adult Acting (18+)
Duration: 6 weeks on Mondays
Start Date: Monday 1st Nov 2021
Location: In person in the Theatre Lab
Time: 19:00pm – 21:00pm
Price: €110.00 for UCC Staff/Students, recipients of Social Welfare Payments, Over 65's. €130 for all other applicants.
Introduction to Adult Acting (18+). If you have a hunch about acting this is the class for you. Discover the joy of playing with voice, gesture and emotion to create character pictures.
Discover the power of performance and learn to allow yourself to "be" fully in a public setting. Learn to engage with dramatic text and discover ways of bringing it to life on stage.
Learn to have fun and experience excitement by exploring what is possible within the experience of yourself. The class is suitable for beginners and those with some experience.
Bio
Jack Healy has worked in theatre for over thirty years mainly as an actor and playwright. He has written scripts for the Everyman Palace, and RTE Radio. Most recently, under commission from Cork County Council, he wrote a stage adaptation of the novel, Glenanaar by Cannon Sheehan to celebrate the centenary of his death. Recently he played the part of Michael in the highly acclaimed production of Dancing at Lughnasa at the Everyman Palace, Cork.
Registration and payment here -
For more on this story contact:
Theatre@ucc.ie