previous concerts
previous concerts
1:10 PM, 01 Mar 2019 - , 1.10pm, Glucksman Gallery, UCC
---
UCC Department of Music undergraduate awards
Hannah Collins is a traditional piano and concertina player from Skibbereen in West Cork. She began learning classical music at the age of seven but quickly progressed to traditional music under the tutelage of Seán Walsh, with whom she studied for many years, in Skibbereen. She went on to win six individual piano titles at the All-Ireland Fleadh Cheoil and many group titles with Skibbereen Comhaltas Ceoltóirí Éireann also.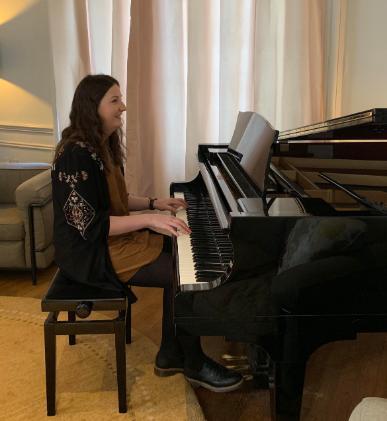 Nicole Delaney is a young traditional flute player from the Dingle Peninsula in Co. Kerry.
She is a second-year UCC Music and Irish student and is the recipient of one of the university's prestigious Quercus Creative and Performing Arts Scholarships for outstanding performance of traditional music. Nicole has also been awarded the Comhaltas Scholarship by the Department of Music, UCC.
Nicole has travelled extensively to perform in several far-off locations. In 2015, she ventured to Boston, last year she played in Moscow alongside the acclaimed Begley family and will travel to perform in Vietnam later this year. She appeared on TG4's 'Fáilte 2018' in the company of Muireann NicAmhlaoibh, Gary O'Brien and Donogh Hennessy.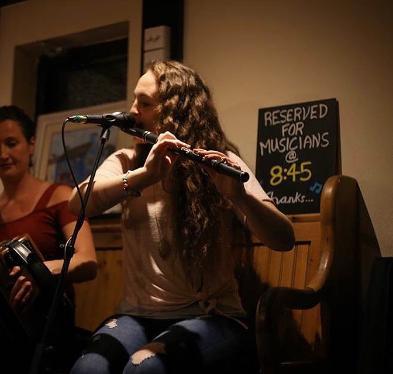 Daniel Ryan is a 22-year-old student and multi-instrumentalist from Youghal Co. Cork. Daniel studies Music and German as part of the Arts-Music (International) Programme at UCC. Currently in his third year, he is now studying at Leipzig University as part of the Erasmus+ Programme in Germany.
For this performance, Daniel will play both accordion and tin whistle, presenting a programme of his own originally-composed tunes that mix Irish Traditional Music with other genres.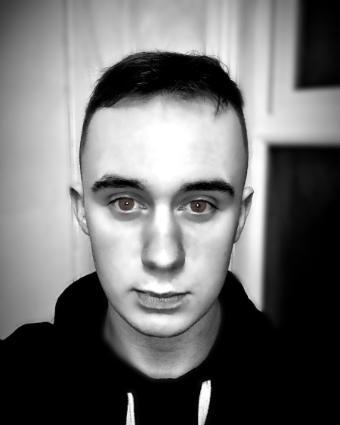 Nyala Grunwald
Biog to come...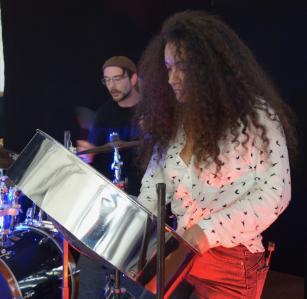 Free. Organised by FUAIM