previous concerts
previous concerts
1:10 AM, 20 Apr 2018 - , 1.10pm Aula Maxima, UCC
---
UCC Choir and FUAIM proudly present, A Celebration of Creative Arts At UCC.
Featuring contributions from John Spillane, Inma Pavon, Crosshaven Community Choir, Down Syndrome Cork, UCC Traditional Music Ensemble, Glucksman Gallery, Conal Creedon, Sally Coe, Brian Morrissey, Bunscoil Na Toirbhirte Mitchelstown.
Directed by Dr. Eva McMullan and accompanied by Pádraig Wallace, the University College Cork Choir comprises students from the UCC School of Music and Theatre as well as staff members from across the University. The Choir performs regularly both on and off campus and is known for its innovative collaborations with prominent solo artists, including John Spillane, Iarla O Lionaird, Cara O'Sullivan and Karan Casey.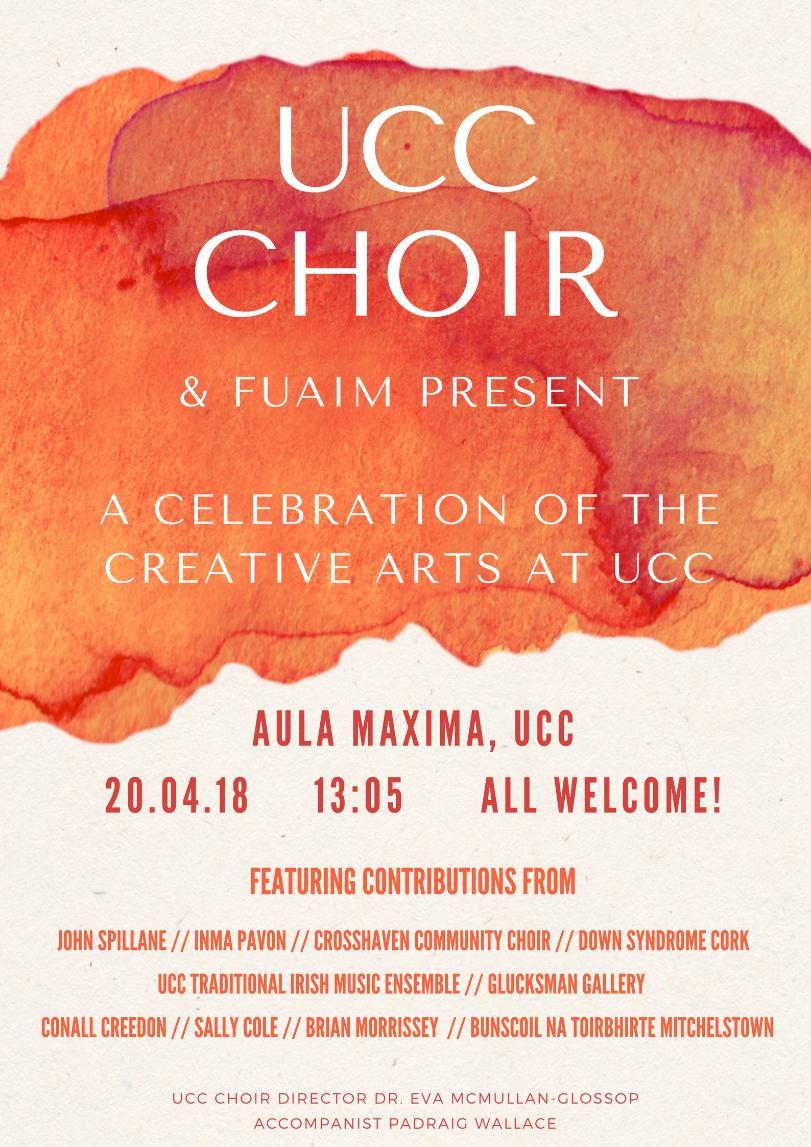 Free. Organised by FUAIM