previous concerts
previous concerts
1:10 PM, 27 Sep 2019 - , Aula Maxima, UCC
---
We are delighted to launch the Autumn 2019 programme with this first concert by the legendary guitarist, Declan Sinnott, and vocalist and UCC Music graduate, Vickie Keating.
There's probably not a person in Ireland who hasn't heard Declan Sinnott play: he may not be a household name, but he's been an essential element of the music of Christy Moore, Mary Black, John Spillane and Sinead Lohan, to name but a few. His guitar playing withHorslips and Moving Hearts led to work as a producer and arranger. Fascinated with sound from a very early age, Declan is constantly honing his craft at his home studio in Cork. In 2011, he was asked by the head of Warner's UK to make a solo album. With the help of friend and co-writer, Owen O' Brien, Declan found his own voice and has released two solo albums so far.

Declan also presents guest lectures and hosts songwriting workshops. He has played the guitar every day for fifty-five years and he's not bored yet!
Declan's partner is Victoria Keating, a former music student of UCC. A singer and writer, she has worked with various bands and writers. She has toured extensively with Declan and Christy Moore, and has recorded with both. Victoria has also done theatre work, most recently with Mark Wilkins on "The Madrugada" a tone poem based on the writings of Stump's Mick Lynch.
Declan and Victoria are in the middle of their first album together. They make a very fine noise.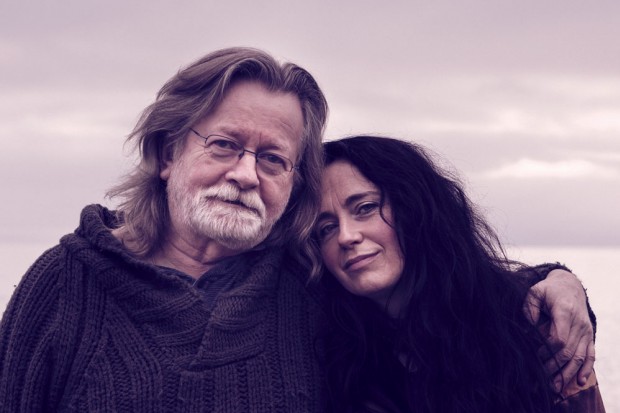 Free. Organised by FUAIM