News
News
Mining Memories. Professor Annette Kuhn. Fri 22nd Nov.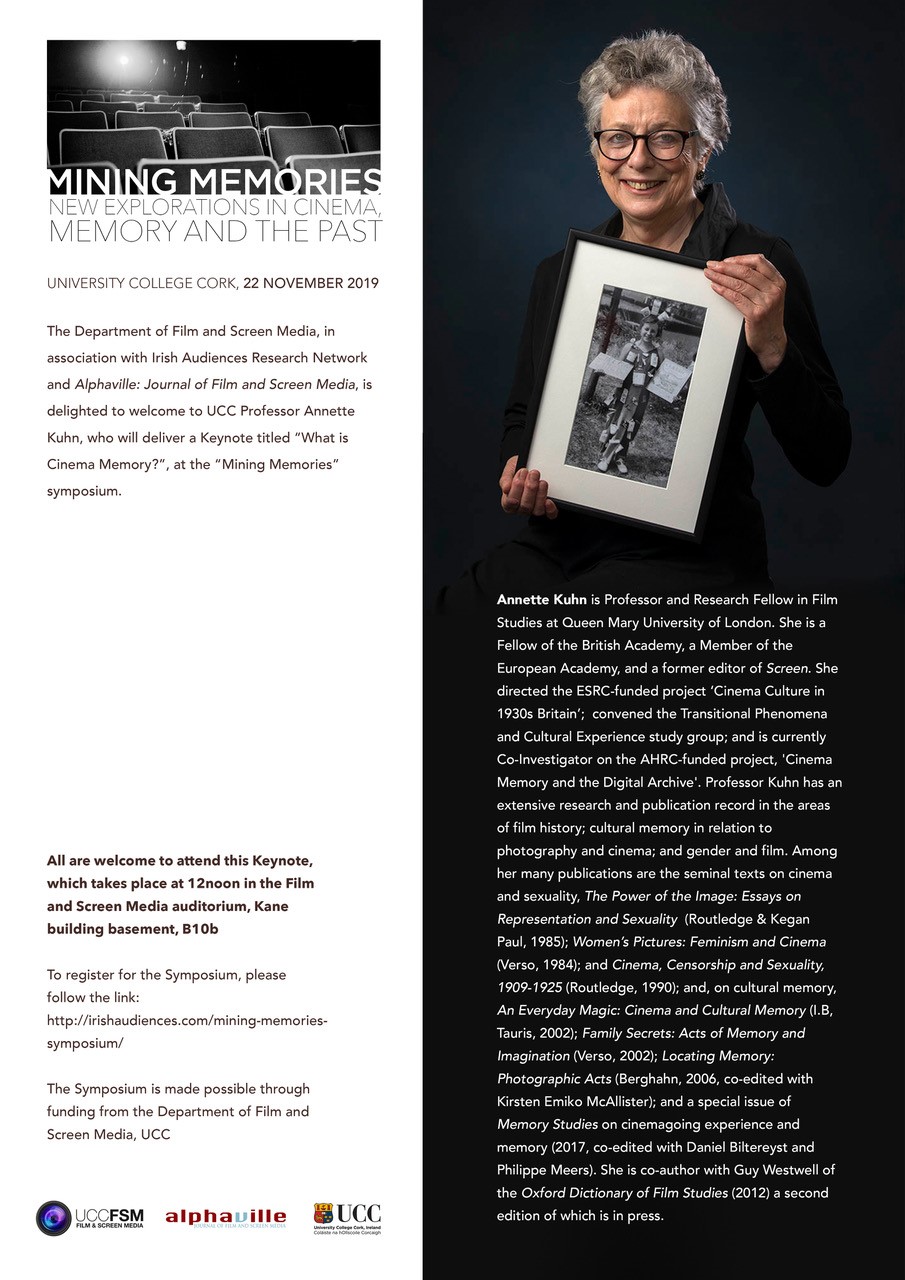 Cork Movie Memories, in association with Alphaville: Journal of Film and Screen Media and the Irish Audiences Research Network, is delighted to announce that we will host a Keynote talk by Professor Annette Kuhn (Queen Mary University of London) on Friday 22nd November.
All are welcome to attend Prof. Kuhn's talk. Please note, too, the programme of speakers for the 'Mining Memories' Symposium, for which she will deliver the Keynote [http://irishaudiences.com/mining-memories-symposium/]. Colleagues/students are welcome to register for this Symposium by following the link online.
Location: Film and Screen Media Auditorium, Kane Building basement, Room B10.B
Mining Memories Symposium is supported by funding from the College of Arts, Celtic Studies and Social Sciences, the School of Film, Music and Theatre, and the Department of Film and Screen Media
Gwenda Young and Dan O'Connell (moviememories.ie)