News
News
JOSEPH MORDER EVENT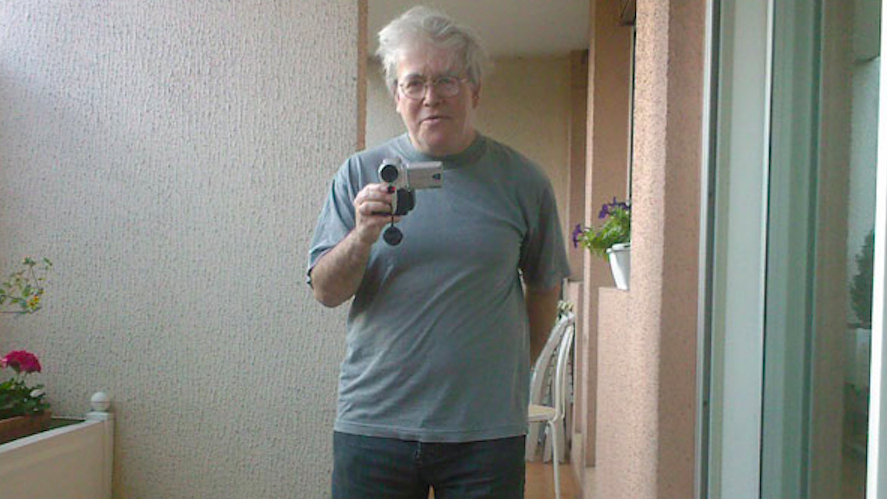 Screening + Masterclass
Thurs 27/3, 5 pm, Windle
---
Film and Screen Media is delighted to announce the

JOSEPH MORDER EVENT
Screening + Masterclass
Thursday 27 March, 5 pm
Film and Screen Media Auditorium, Windle
With a screening of the following films:
RITA TRINIDAD (AUTOBIOGRAPHIE 1) 7'30"
MÉMOIRES D'UN JUIF TROPICAL (extract) 10' (English version)
EL CANTOR (extract) 10' (with English subtitles)
J'AIMERAIS PARTAGER LE PRINTEMPS AVEC QUELQU'UN (extract) 8' (with English subtitles)
UN SUD AMÉRICAIN À PARIS 2 (PARIS PAR JOSEPH MORDER 2) 5'
One of the most prolific filmmakers in France, JOSEPH MORDER started filming in 1967 after receiving his first Super 8 camera for his eighteenth birthday. Since then, he has made over 900 films, the majority of which on amateur formats (Super 8, 8mm, video, and camera phone). Morder is also a journalist, and teaches film in Paris at both Paris I Pantheon-Sorbonne University and at FEMIS (École Nationale Supérieure des Métiers de l'Image et du Son).
Born on 5 October 1949 in Port-of-Spain (Trinidad and Tobago), Morder spent the great part of his childhood in Euayaqui, Ecuador, before arriving in Paris in 1962. Of this South-American past, he has retained colorful images that have continued to in!uence his work. In 1967, he began production of his Filmed Diary, which he continues to make to date. From 1970, he has filmed all sorts of social events and demonstrations (1st May, electoral campaigns) for the Archives Morlock. In parallel, he has developed his narrative work, utilising and drawing inspiration from his personal experience and his memories, and makes shorts and full length films across all genres.