News
News
Ireland Wildlife Film Festival, Sep 4th, UCC.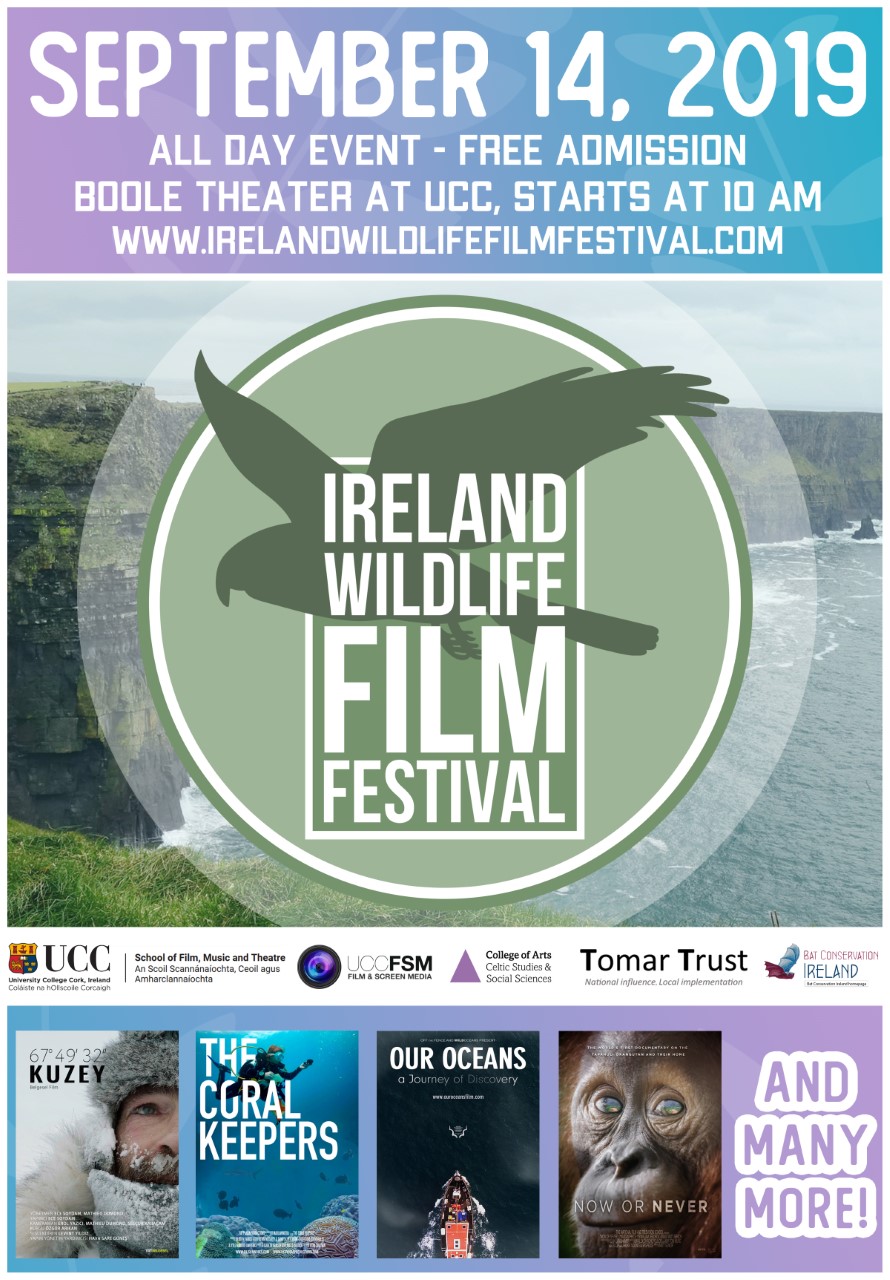 Join us on September 14th for the Ireland Wildlife Film Festival. The festival will be the first of its kind in Ireland and hopes to raise awareness to the increasing pressures faced by wild animals around the globe.
The festival will feature 23 spectacular films from some of the biggest names in the wildlife filmmaking industry as well as emerging filmmakers. Travel through their lenses to the furthest reaches of the Arctic to see White Wolves struggle to survive the frozen north, to once dense jungles where species are watching their natural habitats disappear, deep under the sea with researchers in search of creatures thought to be long extinct, and here in our European backyard as scientists struggle to save species from the brink of extinction.
The event will be held at the Boole Theatre Complex in theatres 3 & 4 and will begin at 10:00 AM and will run throughout the day. Hear from filmmakers as they discuss their films and participate in panel discussions. Come be a part of Irish history and learn, be inspired, and immerse yourselves in the wild.
Contact details: Carter McCormick, Festival Director
Ireland Wildlife Film Festival
Email: iwffinfo@gmail.com
Phone:+353 (0)876897348