News
News
An Evening with Gerard Stembridge, Tue 1st March, 6.15pm.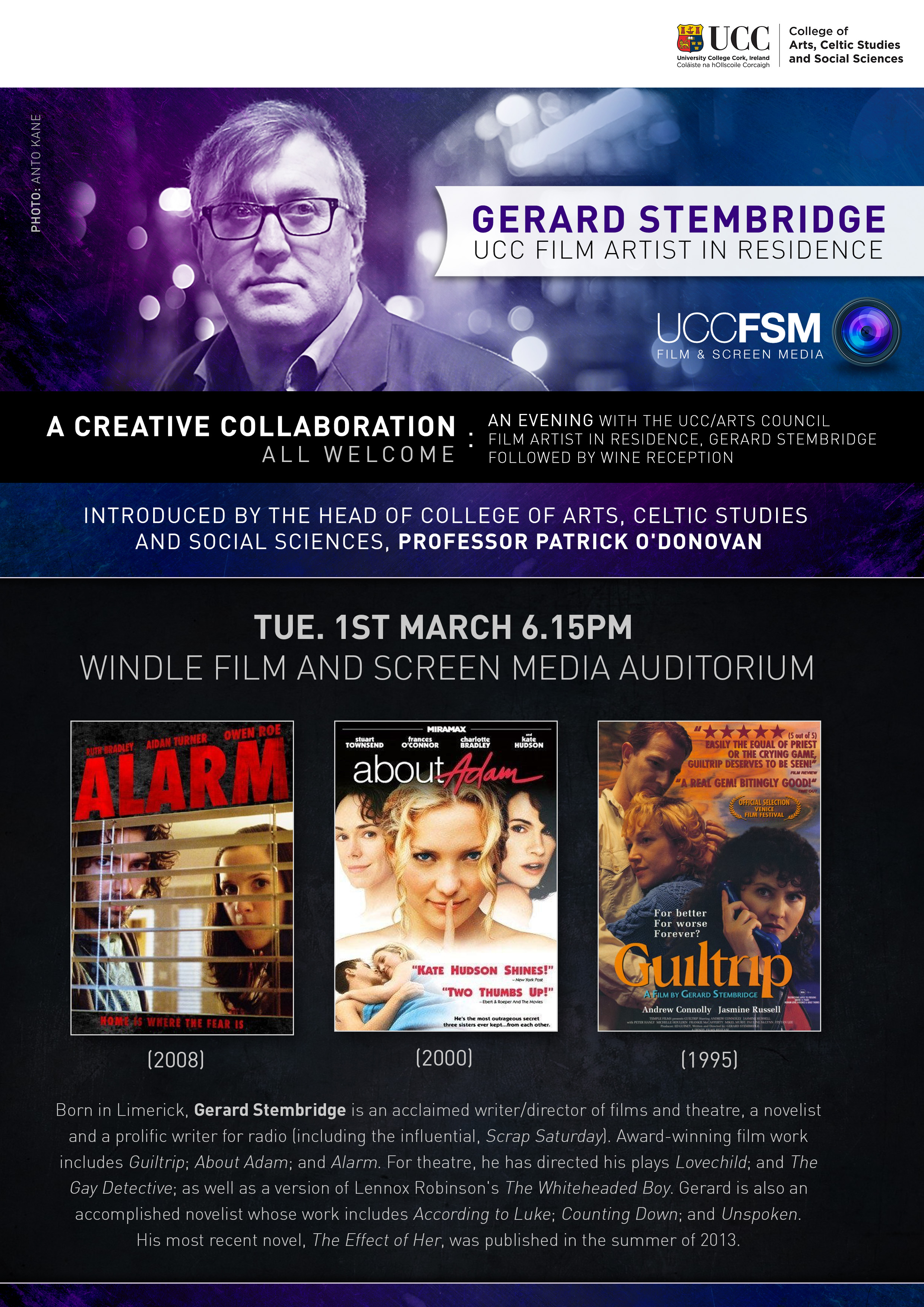 Join us for an evening with UCC Film Artist in Residence, Gerard Stembridge, Tuesday 1st March @6.15pm, in the Windle Film and Screen Media Auditorium. All Welcome to attend.
Born in Limerick, Gerard Stembridge is an acclaimed writer/director of films and theatre, a novelist and a prolific writer for radio [including the influential, Scrap Saturday]. Award-winning film work includes Guiltrip; About Adam; and Alarm. For theatre, he has directed his plays Lovechild; and The Gay Detective; as well as a version of Lennox Robinson's The Whiteheaded Boy.
Gerard is also an accomplished novelist whose work incudes According to Luke; Counting Down; and Unspoken. His most recent novel, The Effect of Her, was published in the summer of 2013.