News
News
An Evening with Arts Council/UCC Film Artist in Residence, Pat Murphy. Wed 20th @5:15pm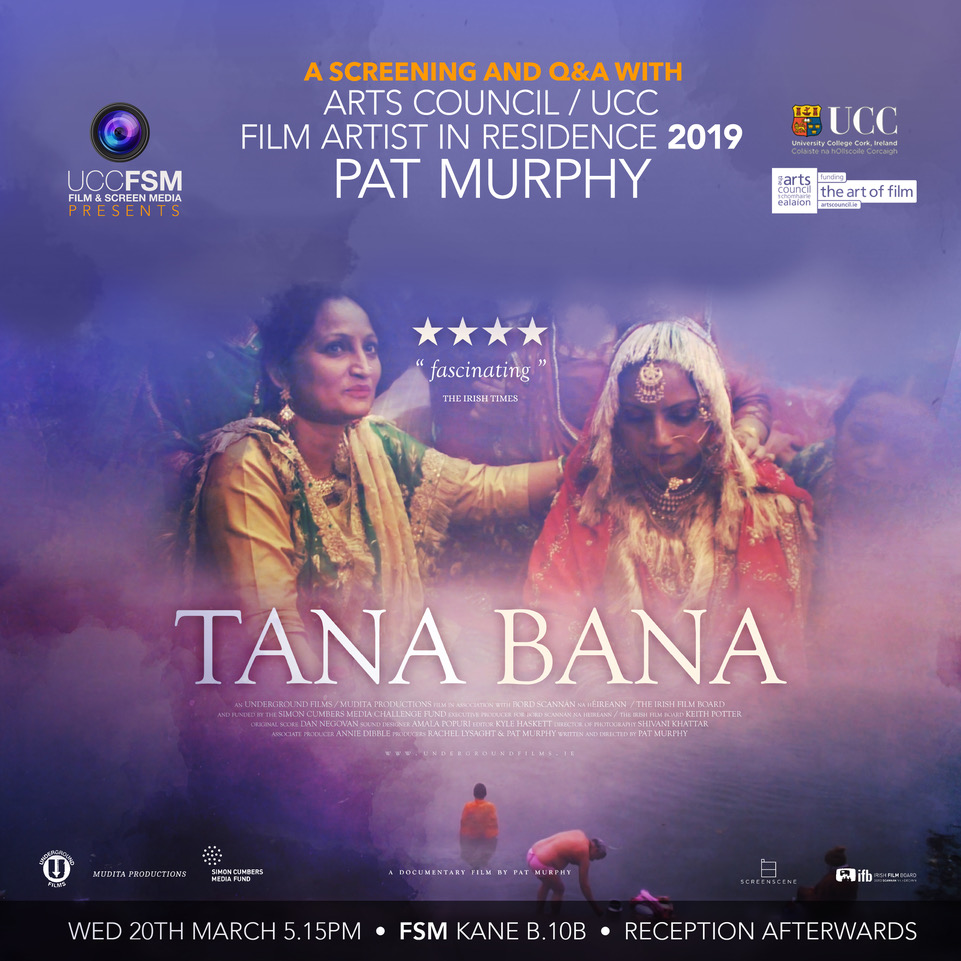 The Department of Film and Screen Media is delighted to announce an evening with 2018-9 Arts Council/UCC Film Artist in Residence, Pat Murphy.
Pat will discuss her work and introduce a screening of Tana Bana on Wednesday 20thMarch at 5.15pm in the Film and Screen Media auditorium, Kane basement.
Pat Murphy is one of Ireland's most acclaimed and influential filmmakers ("a legend in Irish film" (Donald Clarke, The Irish Times).
She studied at the Royal College of Art in the 1970s and her graduate film, Rituals of Memory, was screened at the Hayward Gallery "Film As Film" exhibition. In 1977 she was awarded a scholarship to the Whitney Museum of American Art Independent Study Program. Her first feature, Maeve(BFI/RTE), won the Best Irish Film Award at the Cork Film Festival and was screened in Venice in 1981. Her second feature Anne Devlinalso represented Ireland at many festivals. She followed it with Nora(2000), the award-winning film that tells the story of Nora Barnacle and her relationship with James Joyce, and that starred Ewan McGregor and Susan Lynch.
Pat has been a guest curator and visiting professor at many international organisations, including the Irish Museum of Modern Art; the Irish Film Centre; the Strokestown Famine Museum; QUB; and NYU Tisch Asia (Singapore). She is a founding member of CIRCLES Women's Distribution Collective, of FILM BASE, and of the Screen Directors Guild of Ireland. She was elected to Aosdána in 2002.
We are honoured that Pat will introduce a screening of her acclaimed documentary Tana Banaand then talk about her career in film.
ALL ARE WELCOME TO ATTEND THIS VERY SPECIAL EVENT