News
News
A Masterclass with Gráinne Humphreys, Tuesday Jan 17th @3.30pm.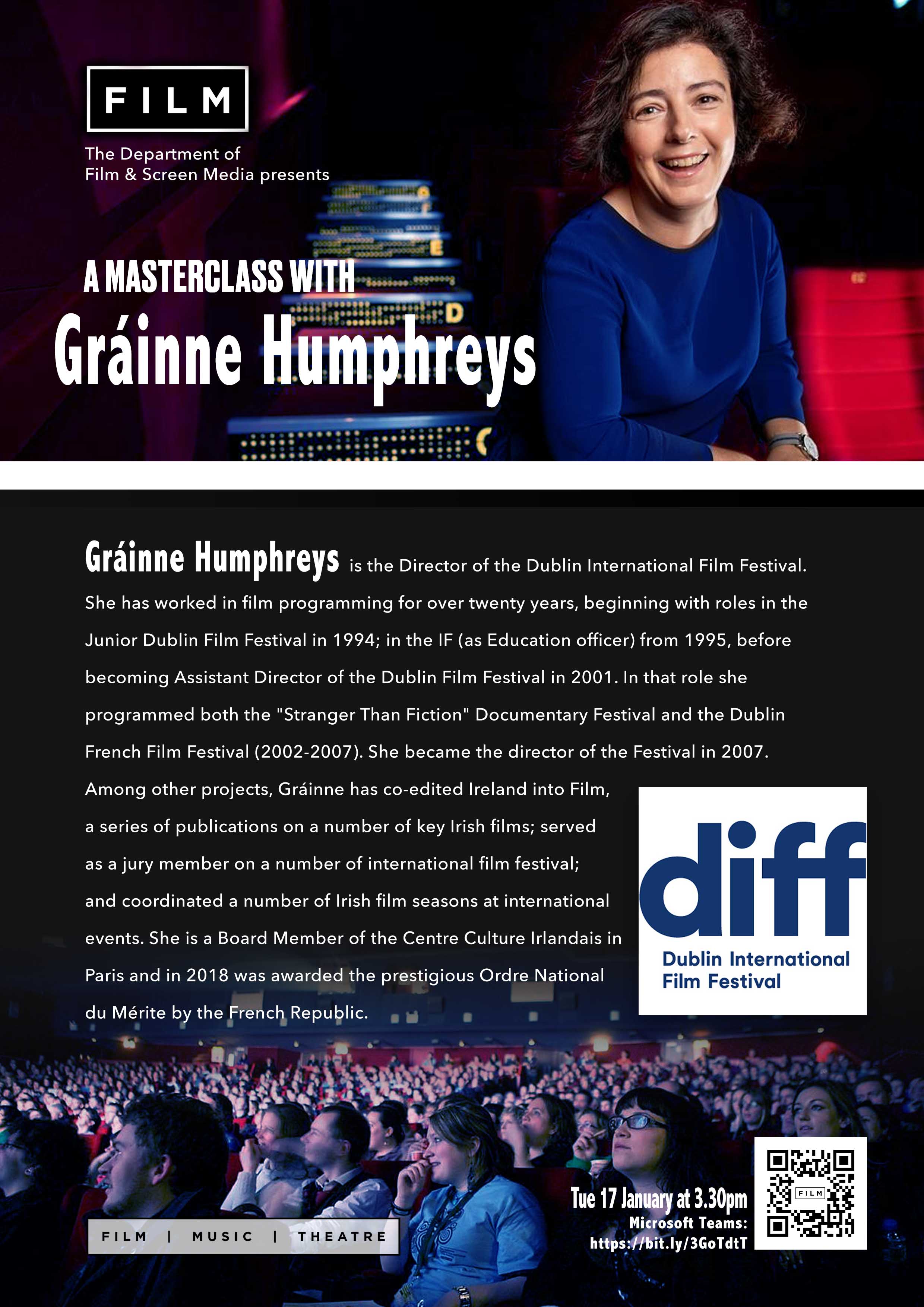 The Department of Film and Screen Media presents a Masterclass with Gráinne Humphreys, Tuesday January 17th at 3.30pm.
Gráinne Humphreys is the Director of the Dublin International Film Festival. She has worked in film programming for over twenty years, beginning with roles in the Junior Dublin Film Festival in 1994; in the IFI (as Education officer) from 1995, before becoming Assistant Director of the Dublin Film Festival in 2001. In that role she programmed both the "Stranger Than Fiction" Documentary Festival and the Dublin French Film Festival (2002-2007). She became the director of the Festival in 2007. Among other projects, Gráinne has co-edited Ireland into Film, a series of publications on a number of key Irish films; served as a jury member on a number of international film festival; and coordinated a number of Irish film seasons at international events. She is a Board Member of the Centre Culture Irlandais in Paris and in 2018 was awarded the prestigious Ordre National du Mérite by the French Republic.
Microsoft Teams link: https://bit.ly/3GoTdtT
All welcome
Department of Film and Screen Media
https://www.ucc.ie/en/fmt/film/