Career Opportunities
Career Opportunities
Careers in Civil Engineering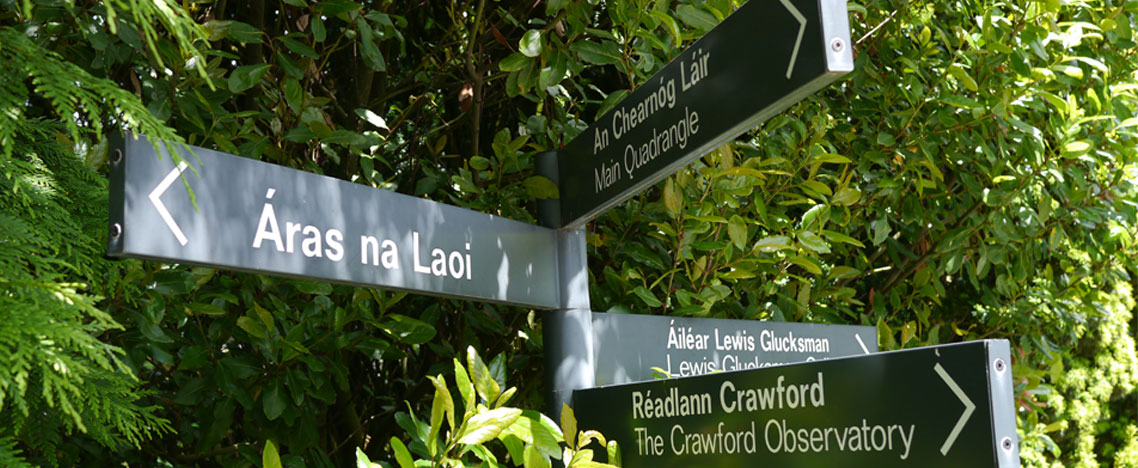 Career Opportunities
Civil Engineering is key to Economic Development, and Civil Structural & Environmental Engineering graduates have rewarding, well-remunerated careers. These graduates are highly sought-after not only by the Engineering sector, but also by employers in such diverse areas such as Finance, ICT, Energy and Research & Development.
Listen to Prof. Ger Kiely discuss careers in Civil, Structural & Environmental Engineering and UCC's degree programme with Careers Consultant Charlie Dolan on UCC 98 FM's Career Choices on soundcloud.
Infrastructural Engineering
The Infrastructure engineeing course at University College Cork prepares engineers to design, build and operate all of the built infrastructure essential to a modern economy. Such infrastructure engineering duties include:
Transportation infrastructure: roads, bridges, harbours, railway systems, airports.
Water & wastewater infrastructure: drinking water treatment plants, waste water treatment plants, storm drainage & flood protection works.
Buildings: energy-efficient, sustainable, smart homes, offices, schools and factories fit for the 21st century.
Energy infrastructure: hydropower dams, wind turbines, civil engineering works for power stations and power lines.
Structural Engineering
Many Civil Engineering graduates from UCC choose to follow careers in structural engineering, shaping the built environment.
Structural engineers design and deliver innovative buildings and infrastructure to the highest standards of safety and environmental performance, using modern materials and methods. The structural engineering training at UCC equips our students to succeed in the dynamic field of Structural Engineering.
Environmental Engineering
Many of our Civil & Environmental Engineering degree graduates in Cork choose to pursue careers in the growing Environmental Engineering sector.
Environmental Engineers develop solutions for safeguarding and protecting our natural resources such as clean water and air. Engineers graduating from our Environmental Engineering degree in Cork may design, develop and operate drinking water treatment plants, wastewater treatment plants, landfill, waste-to-energy and waste incineration facilities.
Other Career Options for Civil Engineering Graduates
Civil Engineering graduates are prized for their strong numerical abilities, communication skills and practical, problem-solving skills. This leads them to be sought after in such diverse areas as Finance, ICT, Energy and Research & Development.
For further details of some of the opportunities a degree in Civil & Environmental Engineering from UCC will open up to you, visit our Alumni page.