Curated for You
Curated for You
Engaged Legacies, Future Challenges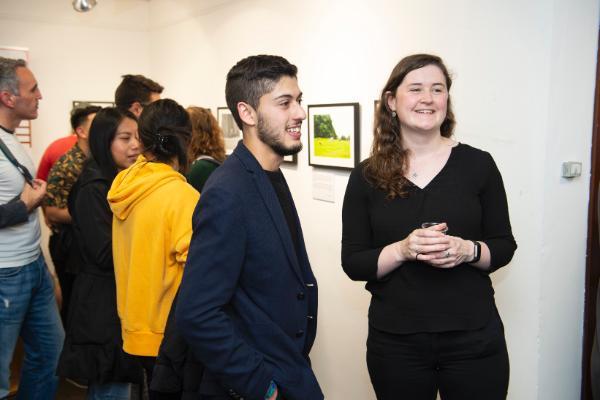 During the Community Week event 'Reconnecting Communities: Healing, Recovery, and Looking to the Future', the College of Arts, Celtic Studies and Social Sciences at UCC launch a new publication that puts a spotlight on civic and community engagement in their College.
The publication was launched by Professor Chris Williams, Head of College of Arts, Celtic Studies & Social Sciences. Reflecting on the 'engaged' legacy of the disciplines
within the College and the impacts of the pandemic he says,
"Now is an opportune time to take stock, to bring a revitalised focus on the engagement between these higher-education disciplines and the wider community, and look towards more sustainable futures grounded in an ethic of care, creativity, social responsibility and global citizenship."
The publication puts a spotlight on the ongoing deep relationships between communities and the college; from local and city partnerships through to volunteering, engaged research and contributing to arts and culture in the region.
It was launched following an online event with community partners sharing insights and experience of some community partnerships in Cork that have been contributing to care and resilience in Cork communities throughout COVID-19.
Denise Cahill, Age Friendly Interagency Group spoke of the work and impact of developing lock-down activity Play Packs circulated to the Cork community during COVID-19, working with Dr. Annalisa Setti, Applied Psychology. Margaret O'Sullivan, Music Generation spoke of the 'partnership as process' with the Department of Music, School of Film, Music & Theatre and Tadhg Crowley, of the Glucksman with Hugh Killen, Dept of Planning, Cork City Council spoke about Freedom of the City project connecting with the Cork City Development Plan.
Civic & Community Engagement at CACSSS is supported by a dedicated Community Engagement Committee, which includes representatives from across the Schools of the College.
Dr Angela Veale, Co-Chair of ther College's CE Commitee said,
"We want to amplify and deepen egagement between the College and community as well as inspire ongoing dialogue around reconnecting, healing and recovery in society. To challenge us all to consider how University-community partnerships can support recovery in the everyday lives of people in our communities."
The publication UCC CACSSS Civic and Community Engagement Spotlight