Folklore Explained
Folklore Explained
Folklore Explained
What is Folklore Study?
It is the interest in informal, unofficial, ancestral, indigenous or alternative knowledge or ways of knowing and experiencing the world. It refers to the study of ordinary or everyday life from birth to death, from death beyond in both the past and the present.

Ethnologists, Folklorists, researchers in Irish Cultural Studies, cultural studies in general, cultural anthropology or Irish studies all focus more or less on the study of human creativity and subsistence.
The Origin of the Word
It has been known primarily as 'folklore' for over a century and a half. This word was coined by William Thoms in 1846. In Ireland the term that came to be associated most with Thoms idea, béaloideas, is actually older. Thoms coined the word a year after UCC was established. The subject has been studied in UCC since the 1970s.
The word is a curious one. There is a PlayStation game called 'folklore', Canadian singer Nelly Fortado released an album called 'folklore' in 2003, as did 16 Horsepower in 2002 but they were preceded by Argentine singer Jorge Cafrune in 1962, around the time of the 'folk' revival. It is widely acknowledged today that 'folklore' is no longer a mere vestige of a venerable Victorian pastime.
Alan Dundes argued that "folk" is not necessarily the same as 'peasant' or 'rural groups', or old fashioned. He argued in 1965 that contemporary urban people also have 'folklore' and that it is constantly being created and recreated to suit new situations.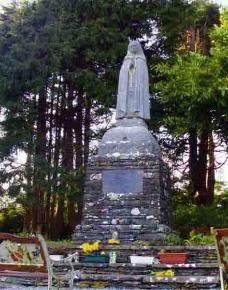 ‌
The term 'Folklore'
The Irish folklorist and ethnologist, honored in the department by the annual Léacht Uí Dhanachair: Kevin Danaher Lecture, succinctly called it 'the sayings and doings of ordinary people'. It includes (A) vernacular narrative such as legends, urban legends, fairy tales, 'folk' tales and personal experience narratives. Verbal art such as jokes, proverbs or word games; (B) vernacular belief and religion or popular religion, rituals, calendar customs and mythology; (C) Material culture folk art, vernacular architecture, textiles, modified or mass-produced objects. Although quite specific in its origins the term should be interpreted as broadly as possible as it also includes diverse forms of human creativity and expression such music, conventional 'traditional', 'folk' as well and world music, these are a strength of the department.
'Folklore, like any other discipline, has no justification except as it enables us to better understand ourselves and others'. R. D. Abrahams, Journal of American Folklore 81: 157 (1968).
'Actually, folklore is a word very much like culture; it represents a tremendous spectrum of human expression that can be studied in a number of ways and for a number of reasons. Its primary characteristic is that its ingredients seem to come directly from dynamic interactions among human beings in communal-traditional performance contexts rather than through the rigid lines and fossilized structures of technical instruction or bureaucratized education, or through the relatively stable channels of the classical traditions'. B. Toelken, The Dynamics of Folklore (Boston, 1979, p.28-29)
‌‌‌