2010-2012
2010-2012
Cork's World Theatre Project
Cork's World Theatre is a play about ecological apocalypse as it might manifest itself in Cork.
It is a translation and adaptation by Stephen Boyd (Department of Hispanic Studies, UCC) and Dr Manfred Schewe (Department of Theatre, UCC) of a German-language original play, Das Einsiedler Welttheater, by the well-known contemporary Swiss dramatist, Thomas Hürlimann.
Hürlimann's play represents in its turn a radical rewriting and reinterpreation of a very famous 17th-century Spanish text, El gran teatro de mundo (1636) by Pedro Calderón de la Barca.
Das Einsiedler Weltheater was perfomed nightly in the open air over the summer months of 2007 in the small Swiss pilgrimage town of Einsiedeln, on the Camino de Santiago, and witnessed by some 66,000 people. Cork's World Theatre was performed under the direction of Peadar Donohoe (of Cyclone Repertory Company) in UCC's Aula Maxima November-December 2010.
Image Gallery
Images from 10 November 2010 performance of Cork's World Theatre.
Film
The development of the Cork's World Theatre Project is outlined in the film, Cork's World Theatre: Translation, Adaptation, Performance.
Discussion
Professor Manfred Schewe refers to the project in his contribution to a roundtable discussion on Languages in Drama / Theatre and Education: highlighting diversity or blending cultures? at the World Congress of the International Drama in Education Association (IDEA), Theatre L'Odeon, Paris, 8 – 13 July 2013.
Book
The published text of the translation, incorporating an extensive introduction, was launched as Volume I of the SCENARIO Book Series on 16 January 2012 by Dr Ger Fitzgibbon (former Chair of the Board of Drama and Theatre Studies, UCC) in the presence of the Swiss Ambassador, HE Beat Loeliger.
Stephen Boyd and Manfred Schewe (2012): Welttheater: übersetzen, adaptieren, inszenieren – World Theatre: translation, adaptation, production. Berlin, Schibri.
Find out more about this publication in SCENARIO Book series.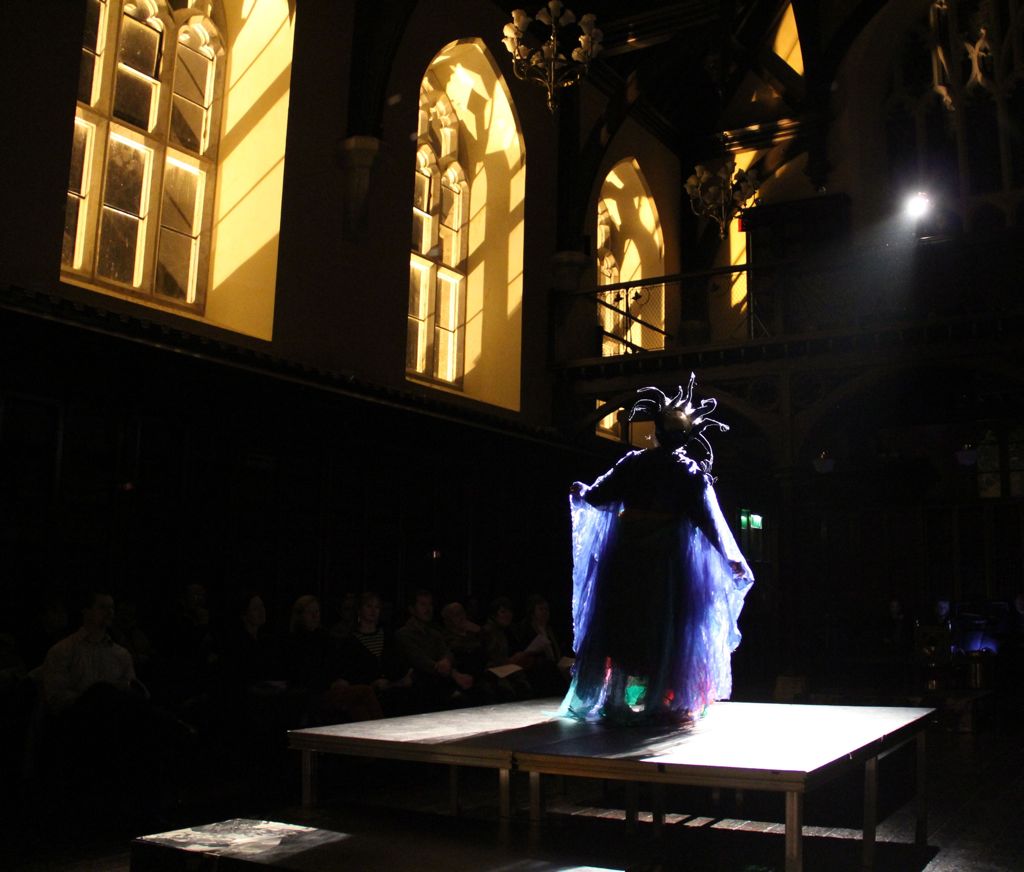 The authors gratefully acknowledge financial support for Cork's World Theatre Project from the CACSSS Research Publication Fund, the Dublin Embassies of Switzerland, Germany and Austria, the School of Languages, Literatures and Cultures and the Media and Communications Office (UCC).