DPR News
DPR News
UCC rolls out free antigen tests to students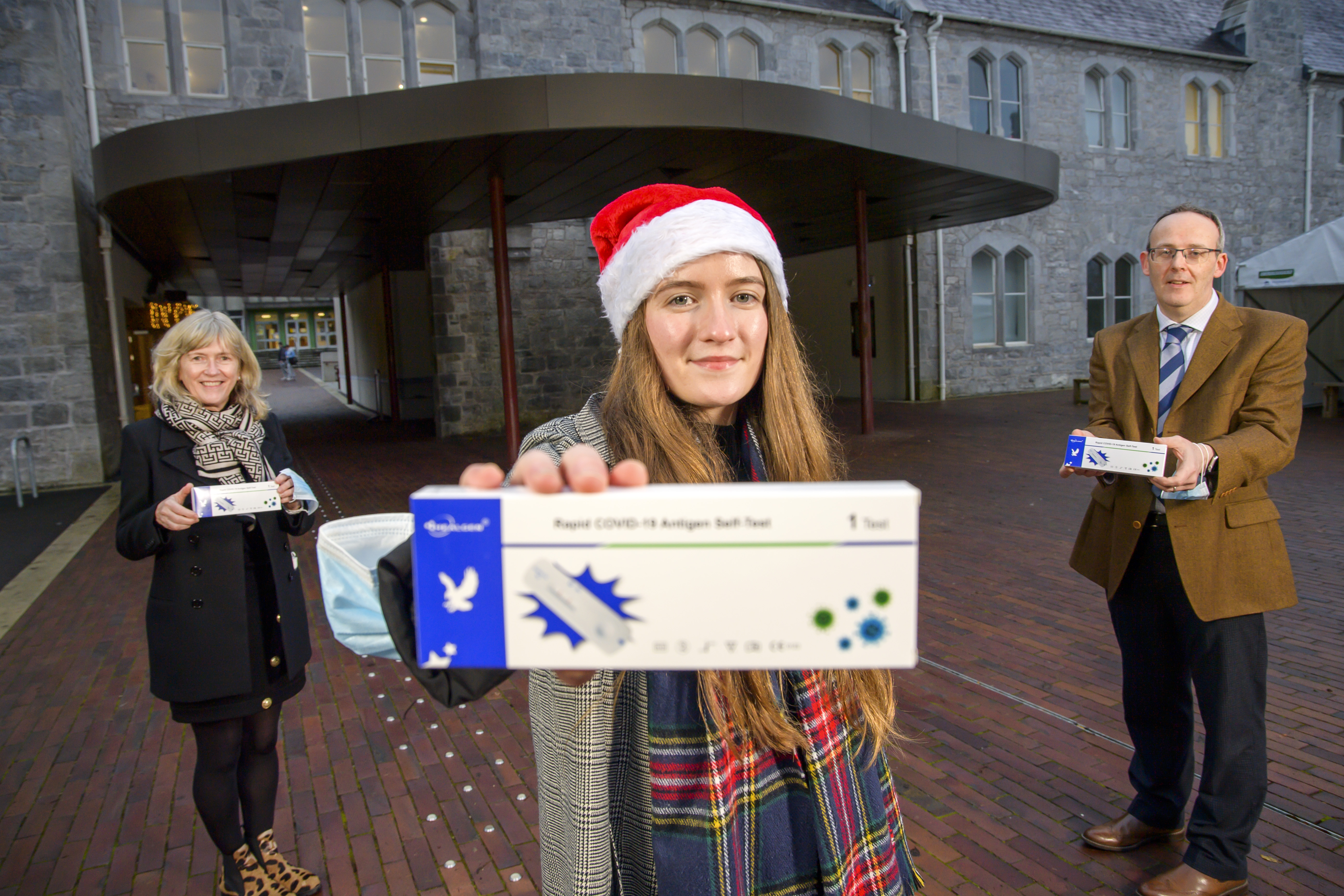 UCC students returning to their families this Christmas will receive free antigen tests, as the university commences a programme supported by the Department of Higher Education, Research, Innovation & Science.
Under the programme UCC's 23,000 students will receive 5 free antigen tests. UCC ran the most successful antigen testing system in the higher education sector recently, with 1650 students & staff participating in the ongoing Unicov project.
UCC President John O'Halloran paid tribute to the students and staff working together to protect our community, "UCC continues to roll out the most successful antigen system in Ireland's higher education sector and that is down to great team work between our students and staff. These free antigens tests are another layer to help protect each other this Christmas"
Commenting Professor Mary Horgan, Chair of the Rapid Testing Expert Advisory Group, stated "I am delighted to welcome the further rollout of antigen testing in Ireland. The appropriate use of antigen test alongside other public health measures is part of the government's Layer Up to protect ourselves, our families and friends and our community. Now more than every we need to use every tool to safely get us through the next few weeks. I wish to a knowledge the support of Minister Harris and DHFEIS in providing free antigen tests to our students before they travel home for Christmas. By protection ourselves we protect each other."
"It's fantastic to see this be rolled out across UCC for students ahead of the Christmas break thanks to healthcare professionals and Students' Unions who have been lobbying for this nationally. Rapid antigen testing is a very welcome additional measure our students can take to suppress the spread of Covid-19 and keep everyone safe" stated Asha Woodhouse, President of UCCSU.
Dr Michael Byrne, Head of the UCC Health Services stated, "Twice weekly antigen testing by our students over the next two weeks will help limit the spread of COVID-19 over the holiday period."
Dr John MacSharry, UCC Lecturer in Molecular Microbiology and Co-Principal Investigator on the ongoing Unicov project stated, "Self-testing at home with Antigen tests is key to detecting COVID-19 cases and preventing community spread."
Upon presentation of their student ID, UCC students can avail of the antigen tests from The Hub 10am weekdays on the main campus.