DPR News
DPR News
A look back on the Graduate Attributes Programme in 2020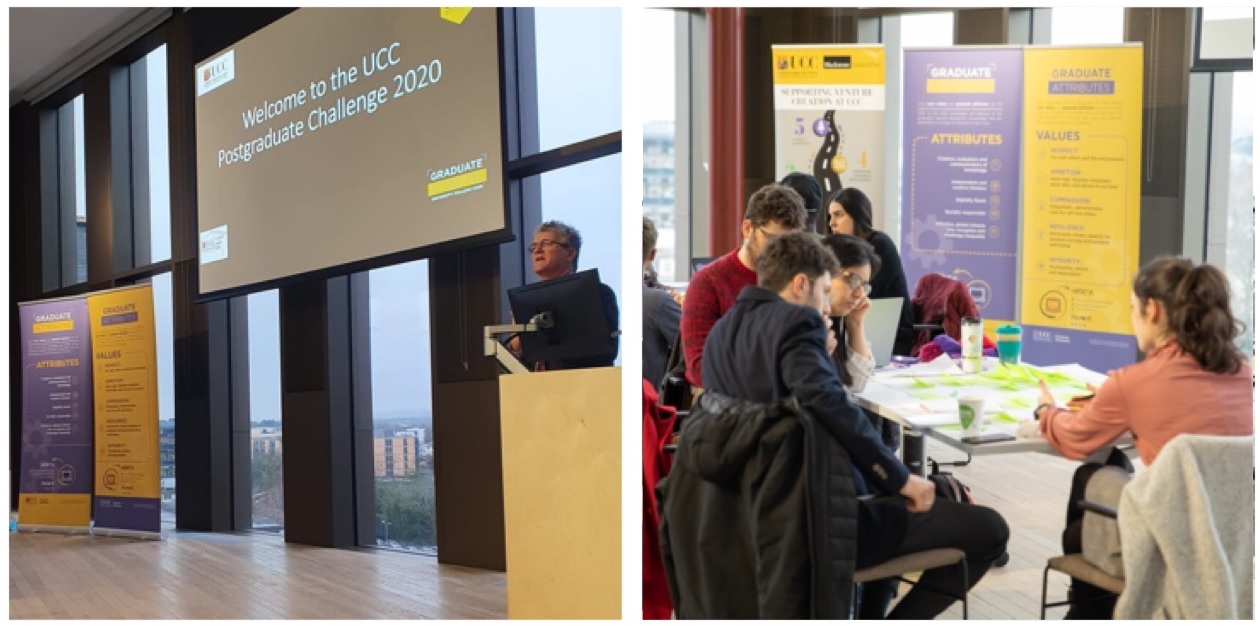 Successful outcomes within UCC's Graduate Attributes Programme in 2020 are testament to a dedicated and talented team who engage in radical and transformative campus-wide collaboration. The successful integration of the GAP initiatives has been bolstered across the university with more than 30 teams collaborating on projects that will support and equip students and graduates with the necessary attributes, skills and values as they transition through the entire student life-cycle.
What a year 2020 has been! The GAP teams has been adjusting to life through a global pandemic, seen devastating wildfires in Australia and the west coast of America, watched the election of a new US President, and been hit with flooding throughout our city. They have experienced an unprecedented change to the way we live, along with challenges that the university has never seen before! One thing is for certain, they are dedicated to standing together in University College Cork, even while remaining apart.

2020 has seen the university leap with gusto to digital learning and teaching and digital ways of communicating that we never thought possible in January.
Graduate Attributes Programme Review of the Year 2020
Some of those initiatives were never thought possible in January, but with determination and energy and a little foresight the GAP team has transformed how visitors to UCC will get to fully immerse themselves in our campus before ever arriving! We hope you enjoy this snapshot of what was achieved in 2020 by the Graduate Attributes Programme.
For more on this story contact:
Eleanor Donoghue, Graduate Attributes Programme Manager, Email: e.donoghue@ucc.ie