2021
2021
Ms Aoife Slyne awarded Rob Clarke Award by the Physiological Society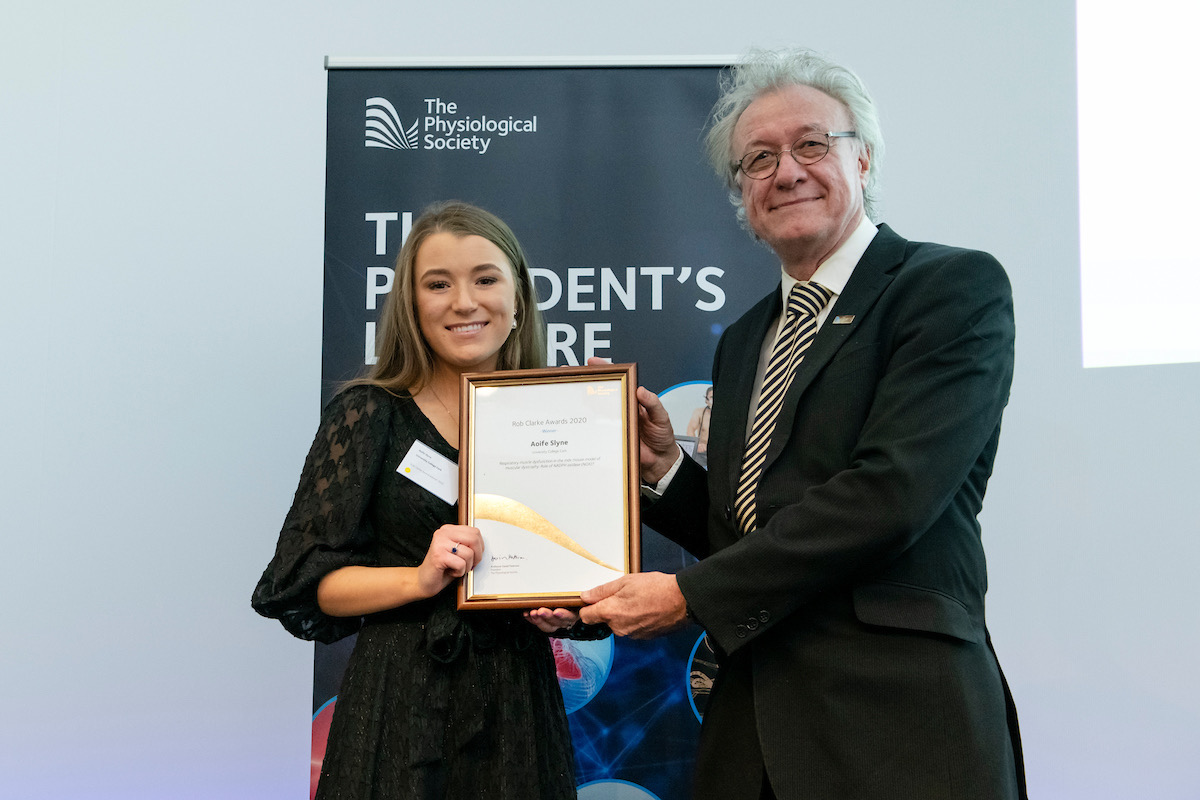 Congratulations to Aoife Slyne, PhD trainee, who was presented with a Rob Clarke Award at The Physiological Society's 2021 President's Lecture and Awards Evening, held at The Royal Society, London.
Aoife was presented with the award by David Paterson, President of the Physiological Society.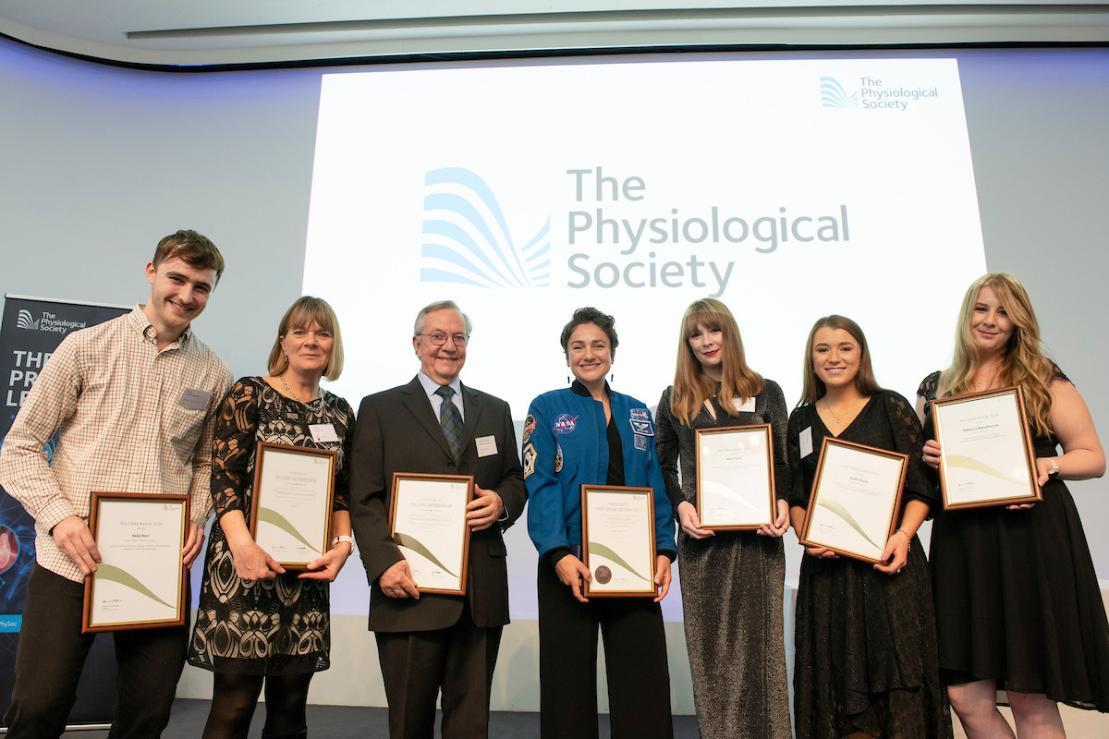 This prestigious award recognises excellence in undergraduate physiology research. Aoife presented data from her undergraduate research project at Future Physiology 2020, a virtual conference of The Physiological Society, where she was awarded a Rob Clarke Award.
The title of Aoife's research project was "Respiratory muscle dysfunction in the mdx mouse model of muscular dystrophy: Role of NADPH oxidase (NOX)?" and was supervised by Dr. David Burns, Department of Physiology.