2021
2021
Aoife Slyne Delivers Oral Communication at Future Physiology Virtual Conference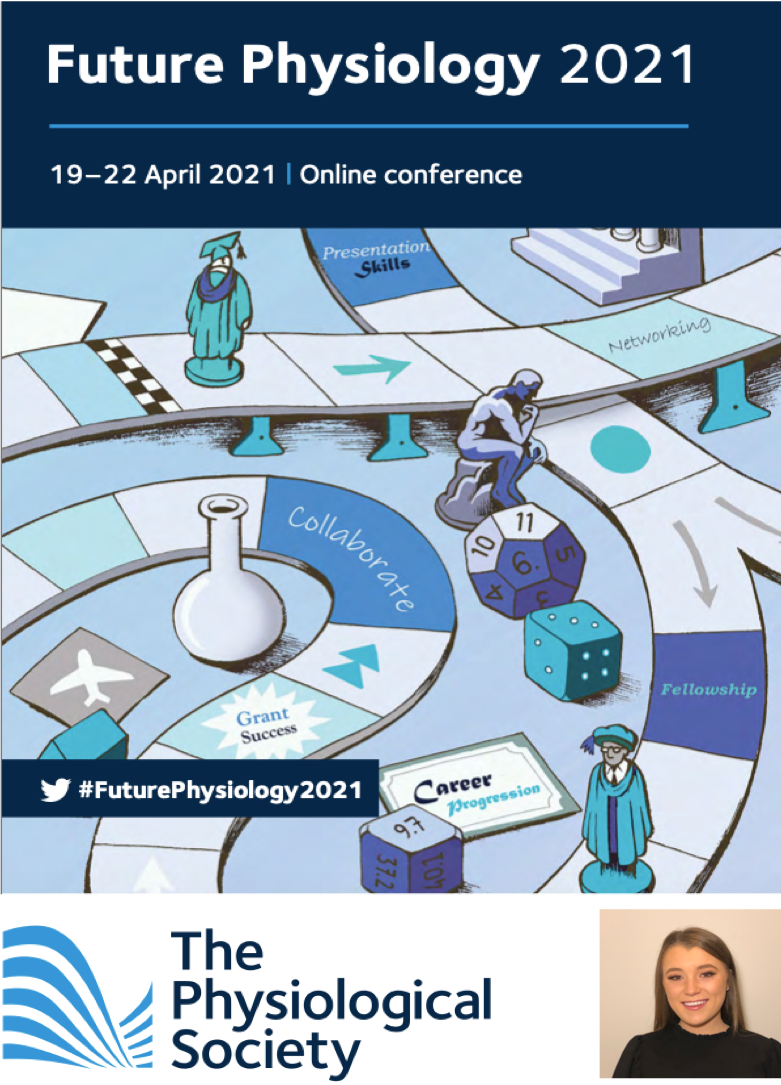 Aoife Slyne, PhD trainee & Lilly Scholar, presented an oral communication this week at Future Physiology 2021, a meeting of The Physiological Society.
Future Physiology is an annual conference organised for early career researchers by early career researchers. The conference was held virtually this year and offered early career researchers the experience, renewed enthusiasm, and networking opportunities to help them take the next steps in their career.
Aoife's talk was based on ongoing research examining the control of breathing in a murine model of amyotrophic lateral sclerosis (ALS).
"Sternohyoid muscle weakness in pre-symptomatic ALS mice" David P. Burns, Aoife D. Slyne, Ken D. O'Halloran
Department of Physiology, School of Medicine, College of Medicine and Health, University College Cork, Cork.