News
News
Insight from the lab: the recipe to prepare sample for Raman spectroscopy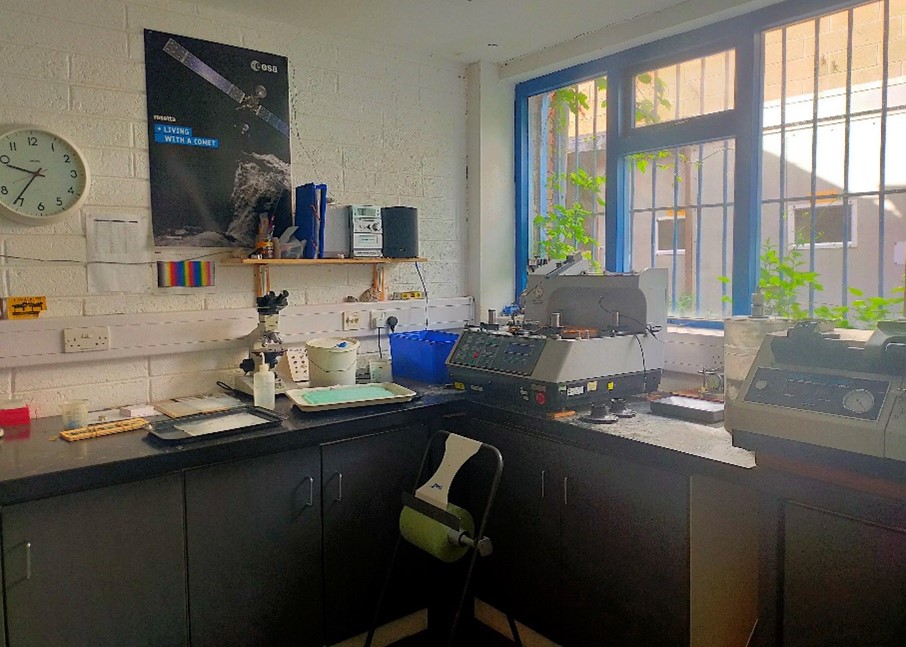 Audrey's lab work on rock samples and preparations for Raman spectrometry
As part of the BeTarDrill project, aiming to characterize bedrock seafloor outcrop, we decided to use Raman spectroscopy to precise the petrography of the recovered samples. I will present you shortly the sample preparation et Raman spectroscopy method.
The recipe for sample preparation for Raman spectroscopy :
Cut the sample to obtain a small sole with a side as flat as possible (as seen on Photo 1).
Polish the sample on polishing glass with a mix of grit powder and water, making a 8 movement so the sample surface is evenly polished (Photo. 2).
Rince and clean so there is no residue.
Label and your sample is ready for the RAMAN (Photo 3)
Raman Spectroscopy is a technique used to characterize minerals in solid rocks, based upon the interaction of light with the chemical bonds within it. It is a non-destructive method that is both qualitative and quantitative. It gives indication on the mineralogy of the sample and the abundance of those minerals. It finally gives a map of minerals that allows to identify the rock type. In the Raman map to the right, you can see for example a small part of Syenite, whereby each colour corresponds to a different mineral identified by the spectrometer.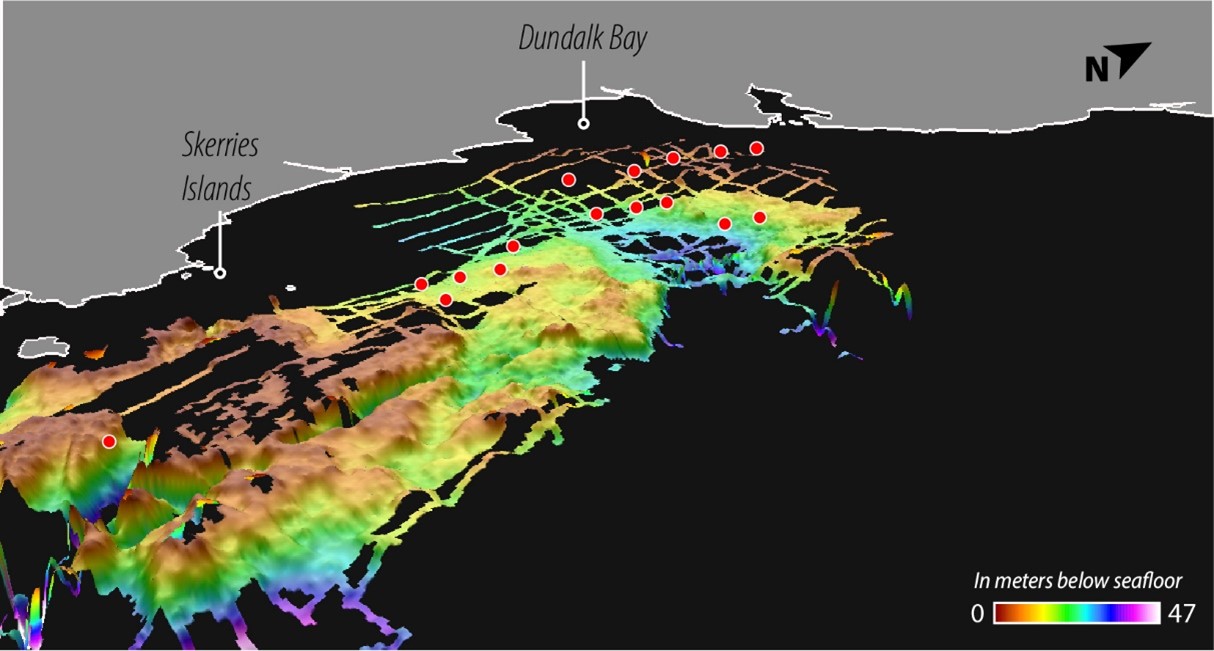 If you want to know more about the BeTar_Drill project or the sample repository you can find more details here and here.