Shaping Society News
Shaping Society News
Centre for Criminal Justice and Human Rights Staff to Support Development of Masters Programme at Vietnam National University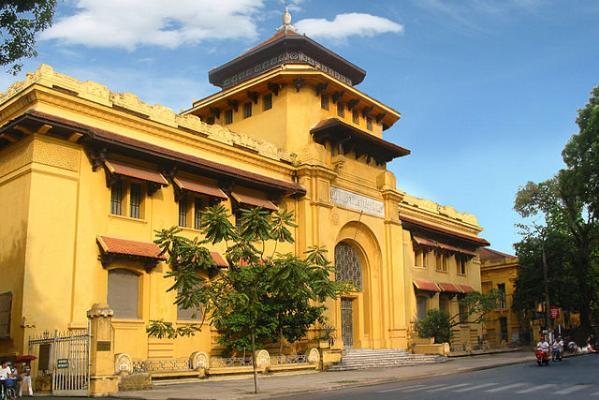 Funded by Irish Aid, Dr Fiona Donson and Dr Lawrence Siry will visit Vietnam to participate in workshops designed to support the development of the country's first Masters Programme on anti-corruption.
In recent years, a range of international, regional and national pressures have resulted in Vietnam developing anti-corruption actions. Most recently, the country has adopted a new penal code covering a range of crimes including bribery and related offences.
Recognising that corruption is not just about criminal responses but also governance more broadly, Vietnam National University Law School has undertaken to develop a master's degree that will respond to the key issues in this area.
Focussed on governance and anti-corruption in the current legal and political environment in the country, it is anticipated that the LLM programme will respond to high demand for training from the Communist Party, State, social organizations, media, business and academic communities.
Given that UCC School of Law and the CCJHR has expertise in governance (public and private) and criminal justice, it is extremely happy to participate in this project through the provision of appropriate supports and training.
As part of the project, Dr Fiona Donson and Dr Lawrence Siry will travel to Vietnam next week to participate in a workshop on governance and anti-corruption. While there, they will also take part in a planned seminar to share information on media law and regulation, and join project meetings to assist in curriculum development.
This summer, VNU Law School staff will also travel to UCC as part of a training visit.
By deepening links and cooperation between VNU and UCC, the project has the potential to provide future teaching and research opportunities for both institutions.
Visit details: Dr Fiona Donson and Dr Lawrence Siry – 25-30 March 2019.
Workshop on 29th March with VNU Law School as part of the project.
Seminar with Academy of Journalism and Communications under the USSH (to be confirmed) to share information re media law and regulation
Project meeting – date to be confirmed