News and Events
News and Events
UCC Law team competes in the Irish Red Cross Corn Adomnáin competition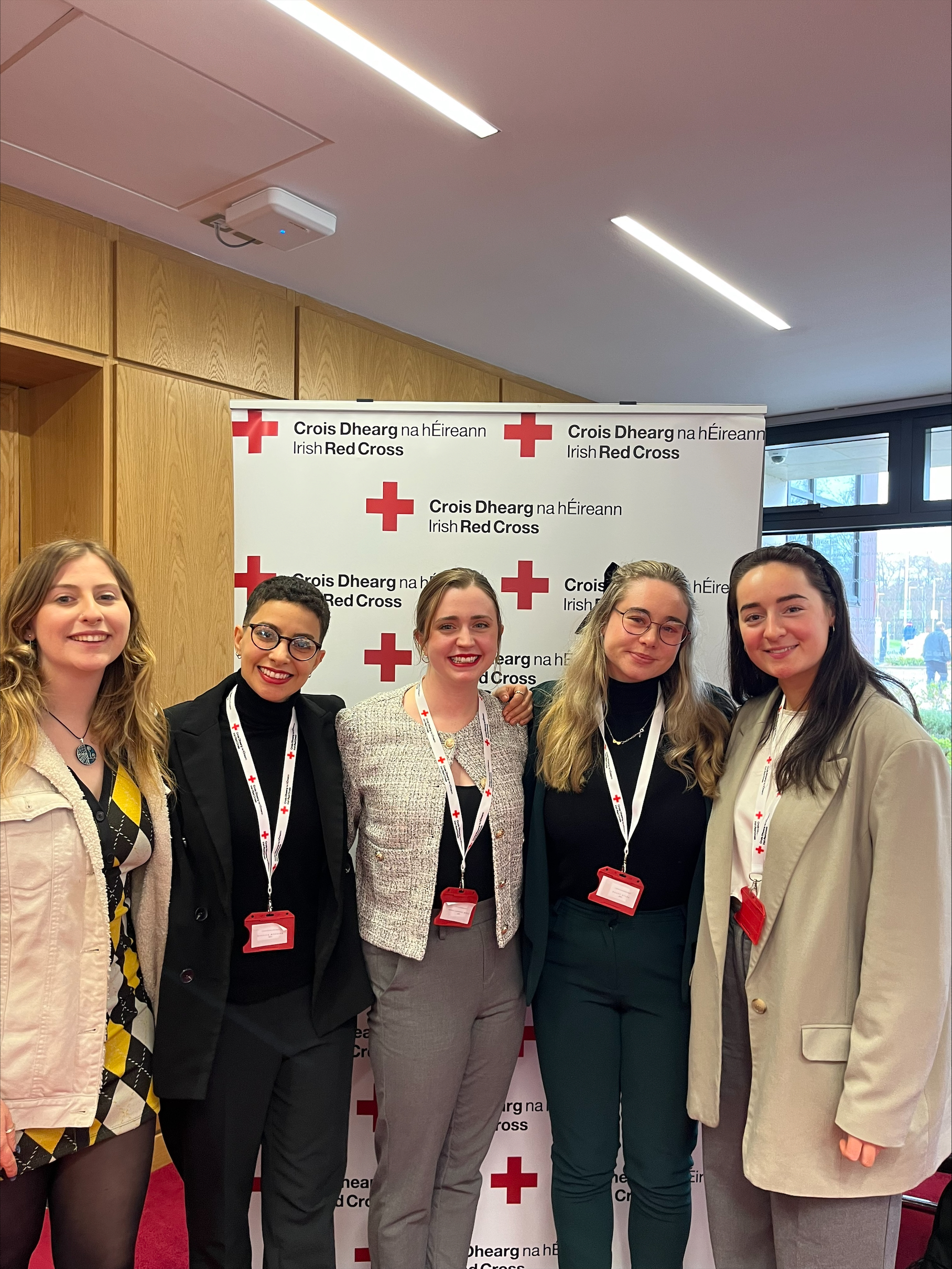 A team of UCC law students took part in the annual Irish Red Cross Corn Adomnáin competition this weekend at University College Dublin.
The competition tests the students' knowledge and application of the laws of war in a variety of challenging real-life scenarios, such as arguing for humanitarian access to prisoners of war as a representative of the International Committee of the Red Cross, making real-time targeting decisions in a video simulation of an armed attack, or meeting with a UN Special Envoy as a representative of a rebel armed group to explain why war crimes may have been committed. The competition concluded with a moot court case on international criminal law heard before three judges: UCC alumnus Judge Patricia McNamara (District Court), Justice Shireen Fisher (former President of the Special Court for Sierra Leone), and Hilkka Becker (Chairperson of the International Protection Appeals Tribunal).
The UCC team was comprised of three LLM students – Grace Byres, Géssica Moreira and Anna Weeks – who came third out of nine teams from across the island of Ireland. This was an excellent performance in the face of strong competition from the largest number of teams to ever take part in the competition. The UCC team was supported by Mary Duggan (LLM International Human Rights Law & Public Policy) and Alison Treacy (BCLC2), and by Dr Dug Cubie and Dr Marie Aronsson-Storrier.
In advance of the competition, a total of eight undergraduate and postgraduate law students undertook an intensive course in international humanitarian law led by Dr Dug Cubie, Dr Marie Aronsson-Storrier and Dr Luigi Lonardo.