News and Events
News and Events
ELPIN hosts third workshop... And its second to be held online!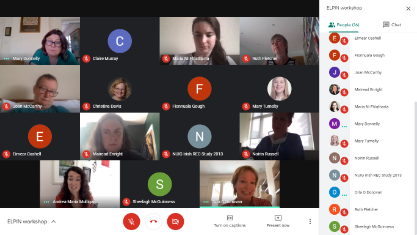 The third in a series of Ethics, Law and Pregnancy in Ireland Network (ELPIN) workshops took place on Friday 24 July. This was the second ELPIN workshop to take place virtually, via Google Meet.
This workshop for members focused on the topic, "Responding to Experiences of Harm and Representation".
An online audience of 17 academics and clinicans heard two fascinating presentations from Dr Orla O'Donovan from the School of Applied Social Sciences at UCC and Dr Mairéad Enright from the University of Birmingham Law School.
You can find out more about Dr O'Donovan's and Dr Enright's presentation topics below:
Speaker: Orla O'Donovan
'Studying 19th century wax moulages - what's the use?'
Speaker: Máiread Enright
'Hold Harmless: Marginalising Religion in State Responses to Historical Obstetric Violence'
More information about this and the rest of ELPIN workshop series is available below: