News
News
Ethnographic and Biographical Methods Seminar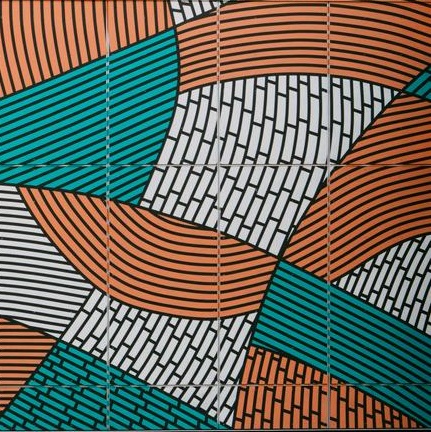 Ethnographic and biographical methods were explored in the third seminar in the ISS21 Creative Methodologies seminar series 2020. Presentations were made available to watch on the ISS21 website in advance of an online discussion with the three presenters on 2nd September. In a lively discussion, presenters and attendees addressed a range of issues, including the challenges of accessing historical sources; the use of object-based interviews in researching migrant home-making; ethical issues in bibliographical and ethnographic research; and the archiving of interviews, images and other research data. The seminar was chaired by Dr Claire Edwards, ISS21 Director.
Seminar Papers
A brief outline of the papers and links to the recordings are provided below (please click on the paper title).
Irish homes: post-war emigration to North London
Siobhán Browne, Department of Folklore and Ethnology, UCC
This paper is based on a study of a particular ethnographic context: the post-war homes of the Irish who were impacted by emigration to North London. The homes from where people came, as well as the homes they created in London are examined. The complexity and nuance of the research question meant the research had to be approached from a myriad of angles, drawinging on research methods from history and folklore in addition to sociology, anthropology, literature and art history. The different methods used in the research are outlined, including interviews that were object-based as a means to gaining a portal to memories that were dormant or would otherwise remain buried in a conventional interview setting.
Mapping Irish Socialist Feminism through Feminist Biography
Dr Elizabeth Kyte, Women's Studies, UCC
This paper explores the use of biographical sources to foreground the activist experiences of Irish socialist feminists and map the complex ways they were connected to radical movements, organisations and individuals. Roy Foster in Vivid Faces has suggested that unravelling moments of 'irreversible change', depends upon revealing 'the complexity of revolutionary commitments among individuals' (Foster, 2014: xxii). Drawing on Liz Stanley's feminist biographical technique, which she pioneered in her works on Olive Shreiner (1986b) and Emily Wilding Davidson's (1988) feminist friendship networks, the paper discusses how feminist biography can be utilised to capture radical interconnections in Ireland.
The Cork Folklore Project: What's the story with talk?
Dr Clíona O'Carroll, Cork Folklore Project and Béaloideas/Folklore and Ethnology, UCC
In this paper Dr O' Carroll considers a number of questions regarding recorded 'talk', in terms of research and of the generation of community cultural heritage resources. Drawing on her experience of working with the Cork Folklore Project, she argues that there is a need to assert, and to create space for, the specificity of form and richness of the medium of recorded speech. This applies in academic contexts and in the public sphere, where a number of forces of expectation are brought to bear on 'the folklore/oral history interview' that mask or mis-assess the potential of the form in interrogating and celebrating the construction of meaning in everyday life.