ISS21 Visiting Scholars
ISS21 Visiting Scholars
Dr. Aisling Gallagher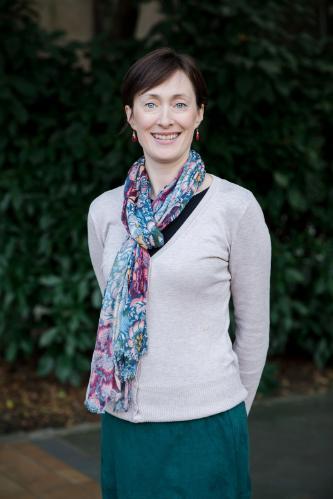 Dr Aisling Gallagher is a Visiting Scholar in ISS21 during September 2019. Dr. Gallagher is a Senior Lecturer at the School of People, Environment and Planning, Massey University, New Zealand. She has researched and written around issues of welfare restructuring and the marketization of childcare. Most of her work has focused on the changing nature of childcare and social reproduction more generally under neoliberalism, notably in the contexts of Ireland, the UK and New Zealand. In 2014 she was awarded funding from the Royal Society of New Zealand to study the marketisation of childcare in New Zealand since 2008. Further details available here ‌
Dr Russell Prince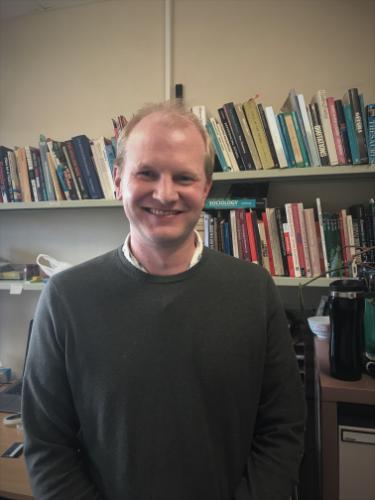 Dr Russell Prince is a Visiting Scholar at ISS21 during September 2019. Dr Prince is a senior lecturer in human geography in the School of People, Environment and Planning, Massey University, New Zealand. His research interests include policy mobility, neoliberalism, and the geography of expertise. He has published widely on these topics, including Progress in Human Geography, Environment and Planning D: Society and Space, and Transactions of the Institute of British Geographers.
While in UCC, Dr Prince will present a seminar on the 'invention of the New Zealand economy and the geography of statistics', drawing on the findings from ongoing research.
‌
Dr Beth Sundstrom
Dr Beth Sundstrom was a visiting Fulbright Scholar at ISS21 for the autumn term, 2018. Dr Sundstrom is Associate Professor in the Department of Communication and Public Health in the College of Charleston, South Carolina and a leading scholar on health communication, pregnancy and childbirth.
While in UCC, Dr Sundstrom worked on a project entitled 'Horror and Hope: Reproductive Justice Activism in Ireland, Past and Present'. This project drew upon documentary analysis and interviews with activists to investigate the emerging reproductive justice movement in Ireland. Through a study of women's reproductive health, including contraception, pregnancy, and childbirth, the project explored the social/cultural, political, and economic contexts that contribute to inequities based on race/ethnicity, ability, class, and sexuality in contemporary Ireland.
During her time at UCC, Dr Sundstrom presented seminars on the findings of her research and she was the keynote speaker at a Masterclass hosted by ISS21 on 'Researching Intimate Lives', 15th and 16th November 2018.
Dr. Ilenia Picardi
Dr. Ilenia Picardi was Visiting Scholar at ISS21 for the Summer 2017. She is a post-doc research associate at University of Naples Federico II where she conducted a study concerned with gender inequality in the academia as part of her PhD in Human Mind and Gender Studies.
She was also awarded a PhD in Physics in 2003. Since then her research activity has been focused on Science and Technology Studies, mainly on the following themes:
• social responsibility of scientists from the birth of Big Science to the present day;
• science communication;
• gender dimensions in scientific research.

She has participated at several European projects in the field of Science in Society and for the University of Naples Federico II she was project manager of the FP7 GENOVATE Project (Transforming Organizational Culture for Gender Equality in Research and Innovation, January 2013 - June 2017).

She is Project Coordinator for the first mentoring programme for women in science of Italian universities and the person in charge of the Gender Studies in Science and Technology of Gender Observatory on University and Research at UNINA.

During her time at UCC, Dr Ilenia Picardi developed a comparative analysis between gendering processes that act in academia in different national contexts.
Dr Nollaig Frost - Visiting Scholar
Dr Nollaig Frost was Visiting Scholar at ISS21 during Autumn 2013. Nollaig is a Senior Lecturer in Psychology at Middlesex University, UK where she teaches Qualitative Research Methods, Lifespan Development Psychology and Counselling Skills and Theory. Her research interests are underpinned by her exploration of the use and application of pluralistic approaches to qualitative and mixed methods research. She has led the Pluralism in Qualitative Research (PQR) team since 2006 and edited a key book written with the team on this topic (Frost, N.A., (2011). Qualitative Research in Psychology: Combining Core Approaches, Open University Press). Her research centres on motherhood, particularly second-time motherhood, research methodology, mental illness and migration. She explores and uses pluralistic qualitative research, and feminist and mixed methods approaches to gain further understanding of issues such as the transition to second-time motherhood, changes in relationships following second-time motherhood, and parenting with mental illness. With the recent development of her research into issues of migration from Ireland to the UK, Nollaig worked with UCC colleagues to plan and extend a number of new and existing projects that bring her research foci into this arena.‌
Dr Gemma Larramona - Visiting Scholar

Dr Gemma Larramona was Visiting Scholar at ISS21 for Summer 2012. Gemma Larramona is Associate Professor at the Department of Economic Analysis of the Universityof Zaragoza, where she currently teaches Microeconomics in the Faculty of Economics and Business. In 2004, she completed her PhD thesis on migration and economic growth and in 2006 she obtained a competitive scholarship of the Fulbright Commission of Belgium to develop a project of migration flow reversals in the University of Pennsylvania. Her research centres on migration considering different variables related to it, remittances, regularization, optimal entrance quotas, hidden economy, time of migration... from the perspective of both, internal and international migration. She has participated with these topics in several international conferences and has published in national and international journals such as Journal of Economic Dynamics and Control, Economics Modelling, or International Migration, as well as in international books edited by Edward Elgar. She is currently teaching Microeconomics in the Faculty of Economics and Business at the University of Zaragoza, Spain.
Dr Lindy Croft-Piggin - Visiting Scholar

Dr Lindy Croft Piggin was Visiting Scholar at ISS21 in Spring 2012. Dr Croft Piggin is a Lecturer in the School of Education at Charles Sturt University in Australia. Her research explores rural youth identity formation in the context of a small rural school which uses the arts to address Boys' Education. It examines rural identity, perceptions of masculinity and the way this is expressed in youth culture. This study explores the concepts of identity, gender, rurality and youth culture using the thinking tools of Pierre Bourdieu.
She is also interested in the field of literacy, particularly visual and auditory literacy and has explored the way that groups interpret visual and auditory signs and symbols to make shared meaning.
During her time at UCC, Dr Croft Piggin developed some comparative research and presented her research to staff and students.
Smadar Lavie - Visiting Professor

Smadar Lavie was a Visiting Professor at ISS21 during the period 2010-2017. Her specializations include the anthropology of Egypt, Israel and Palestine, emphasizing issues of race, gender and religion as these intersect with the bureaucracies of citizenship. Presently Lavie is a Professor Emerita of Anthropology at the University of California, Davis, and a Visiting Scholar at the Department of Ethnic Studies, University of California, Berkeley. Lavie received her doctorate in Anthropology from the University of California at Berkeley in 1989. She authored The Poetics of Military Occupation (UC Press, 1990), receiving the 1990 Honorable Mention of the Victor Turner Award for Ethnographic Writing. She also co-edited Creativity/Anthropology (Cornell UP, 1993) and Displacement, Diaspora, and Geographies of Identity (Duke UP, 1996).
During her time at UCC she authored Wrapped in the Flag of Israel: Mizrahi Single Mothers and Bureaucratic Torture (Berghahn Books 2014, Nebraska UP 2018), receiving the 2015 Honorable Mention of the Association of Middle East Women's Studies Book Award Competition. Wrapped's first edition was also one of the four finalists in the 2015 Clifford Geertz Book Award Competition of the Society for the Anthropology of Religion. Lavie won the American Studies Association's 2009 Gloria Anzaldúa Prize for her article, "Staying Put: Crossing the Palestine-Israel Border with Gloria Anzaldúa," published in Anthropology and Humanism (2011), where she draws contextual comparisons from border crossings between Ireland and North Ireland.
Lavie is active in many political, feminist and anti-racist organizations. In 2013, Lavie won the "Heart at East" Honor Plaque for lifetime service to Mizraḥi ("Eastern") communities in Israel-Palestine. While at UCC, she used her time to engage with the Ireland Palestine Solidarity Campaign (IPSC) discussing the parallels between the colonization of Ireland and Palestine.